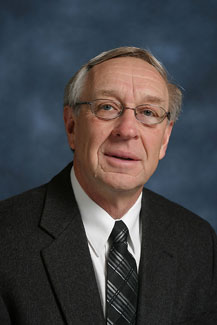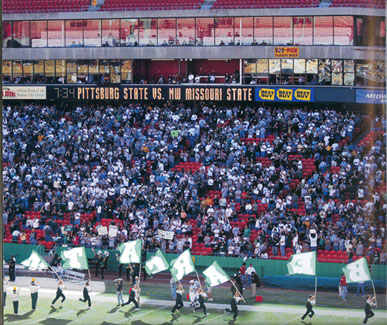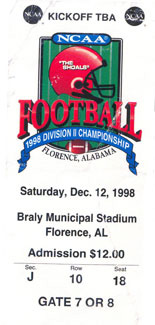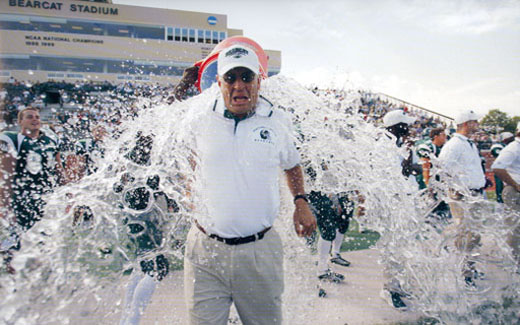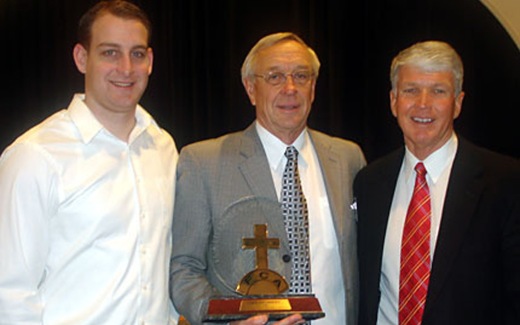 Four years after Mel Tjeerdsma's inaugural season with the Northwest football team, the Bearcats became the first NCAA Division II squad to finish a season 15-0. Northwest won back-to-back national championships in 1998 and 1999. In 2009, Tjeerdsma led the Bearcats to a 14-1 record and the program's third national championship. It was the fifth straight title game appearance for the Bearcats, who were 64-10 in the last five seasons.
Tjeerdsma was named AFCA National Coach of the Year following the 1998 and 1999 championship seasons, which was just the beginning of a long history of honors to follow such as being inducted into The Division II Football Hall of Fame in 2010.
Established in 1999, the Division II Football Hall of Fame has inducted former Division II players annually for the last 11 years. The 2010 inductions marked the first group of coaches to be honored.
Tjeerdsma has more postseason victories than any other coach in Division II history, leading Northwest to the playoffs 10 times in 12 consecutive seasons, sporting a 22-8 postseason record. Under Tjeerdsma's leadership, Northwest was undefeated (5-0) in the semifinal round of the playoffs, 9-1 in opening games and 13-3 at home. The Bearcats made two first-round exits in its only appearances prior to Tjeerdsma's arrival.
Northwest won 10 playoff games in their three championship runs spanning the last three seasons. Northwest earned the moniker "Road Dogs" after becoming the first program to win four road games to get to the title game of 2005. The team won three home games to reach the 2006 final. Tjeerdsma beat the No. 4, No. 2 and No. 1 ranked teams to advance to Florence in 2007.
The 2007 Bearcats became the 12th team in program history to go unbeaten in MIAA play. Seven teams under Tjeerdsma have finished 9-0 in league play since 1997. In 2008, Northwest entered with a 21-game winning streak against conference opponents, and the team's 17-game home win streak was the second-longest in Division II.
Following the 2007 season, running back Xavier Omon became the fourth player under Tjeerdsma to be drafted into the NFL. Omon was a sixth-round selection by the Buffalo Bills. Omon joins Chris Greisen (1999), Seth Wand (2003) and Dave Tollefson (2006) as Northwest players drafted after playing for Tjeerdsma. Fifteen Bearcats have either been drafted or have signed NFL contracts during Tjeerdsma's tenure.
In addition to Omon, tight end Mike Peterson '07 signed a free agent contract with the Green Bay Packers. Wand (Oakland Raiders), Tollefson (New York Giants) and Jamaica Rector '04 (Arizona Cardinals) make it five former Bearcats currently found on NFL rosters. Tollefson became the first Northwest graduate to earn a Super Bowl ring after helping the Giants defeat the New England Patriots in last February's Super Bowl.
Tjeerdsma has been named MIAA Coach of the Year nine times (1995-2000, 2002, 2006-07). He's been named AFCA Regional Coach of the Year six times (1996-2000, 2006). Tjeerdsma received the 2009 Liberty Mutual Division II Coach of the Year honor and received $50,000 for a charity of his choice along with a $20,000 scholarship award for Northwest's alumni association. Tjeerdsma was also honored in the permanent Liberty Mutual Coach of the Year display at the College Football Hall of Fame.
In his almost two decades as head coach at Northwest, Tjeerdsma's squads have produced 36 All-Americans. Included in the tally are 24 first-team All-Americans and 10 players who earned All-America honors in two or more seasons.
Under Tjeerdsma's dynamic leadership, Northwest produced 93 All-MIAA student-athletes, including 59 players who earned first-team honors. Fifty-four players earned all-region honors with 37 being listed on the first team.  Tjeerdsma retired as Head football coach in December 2010 after 17 years of service at the institution where he orchestrated one of the greatest football program transformations in collegiate athletics.  In March 2013, he accepted the position of Northwest's Director of Athletics proving the motto that "Once a Bearcat, Always a Bearcat!"