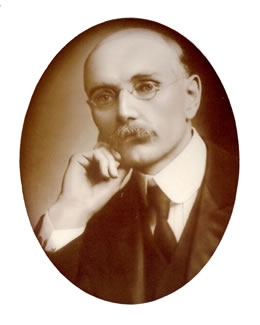 Frank Deerwester was educated at Butler College, the Second District Normal School in Warrensburg, New York University, the University of Chicago and Harvard. He also spent a year in Germany studying at universities in Jena and Berlin.
Though president for only one year, Deerwester had an important impact on the fledgling Fifth District Normal School. He designed the first curriculum and implemented high academic standards in accordance with state requirements for teacher training. In addition, Deerwester fought early funding battles with regard to construction of the Administration Building and other issues.
Deerwester was relieved by the Board of Regents after a single year. His fall from grace came as the result of a town squabble in which one faction campaigned for his removal, possibly due to his insistence on academic performance and accountability. But much of his original program - including fiscal responsibility, sound administrative procedures and classroom rigor - was soon reinstated.