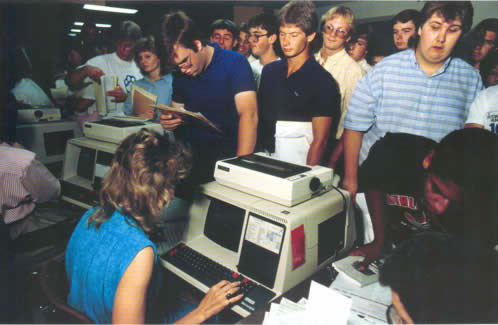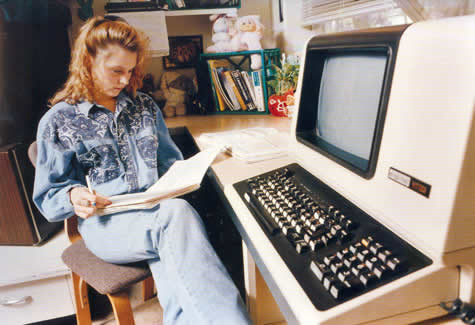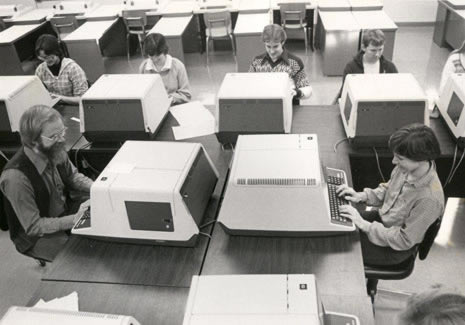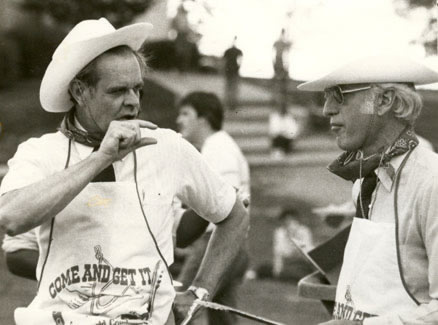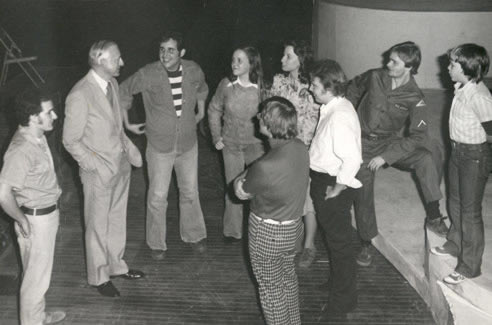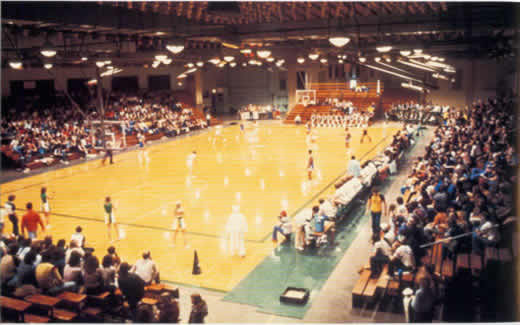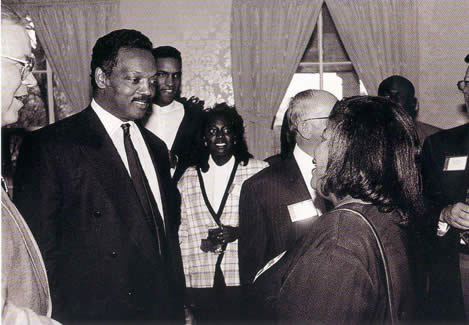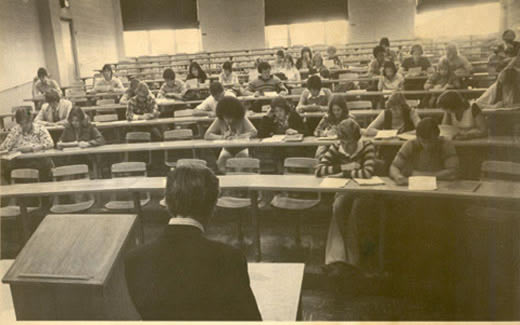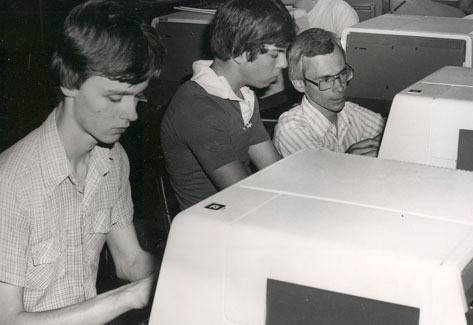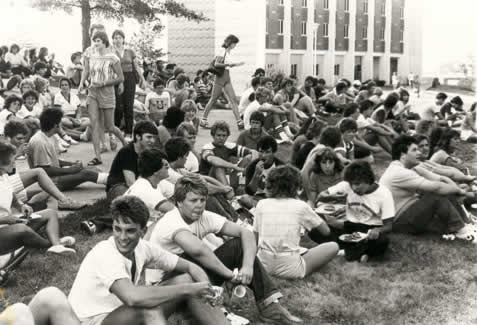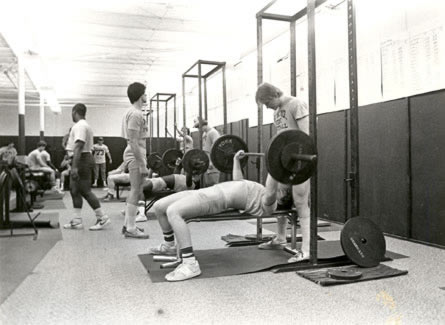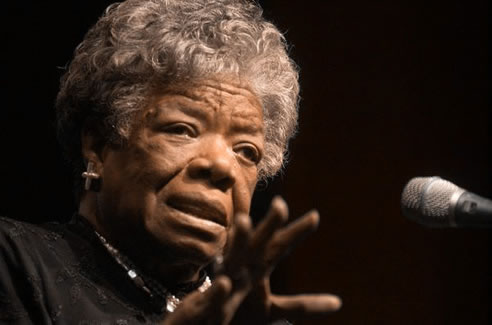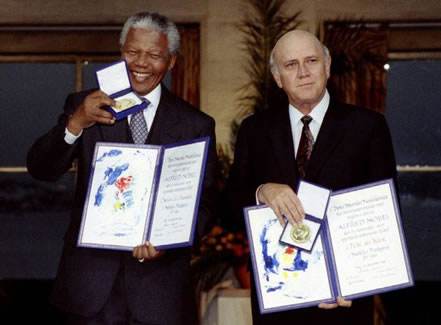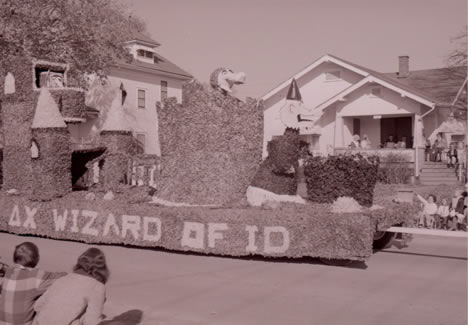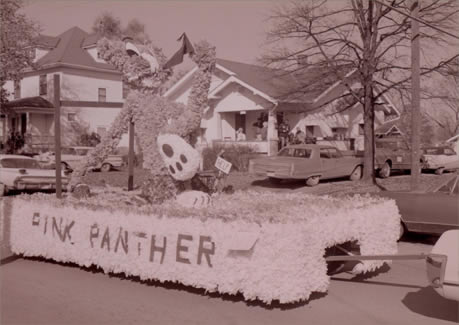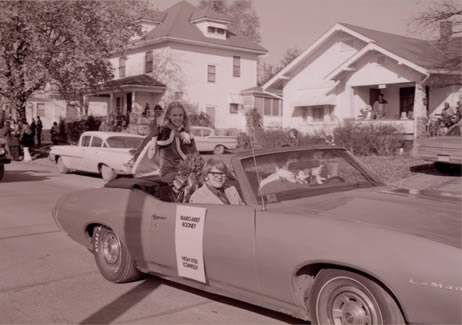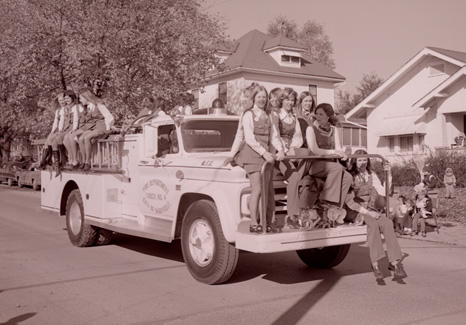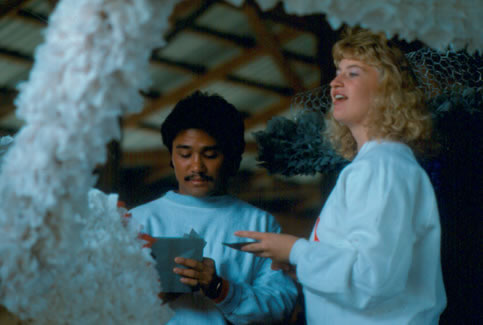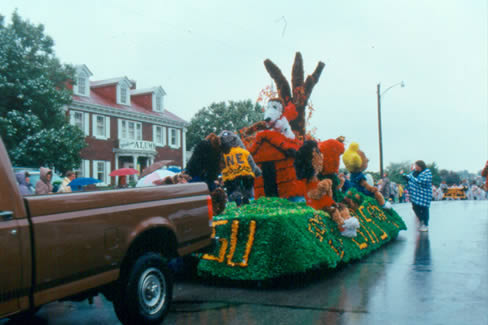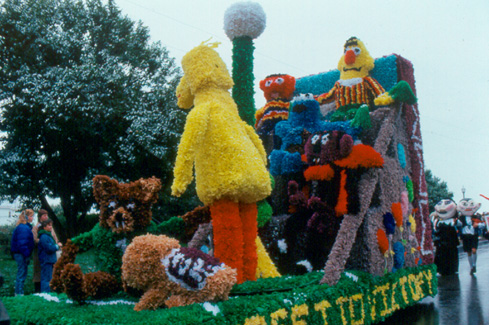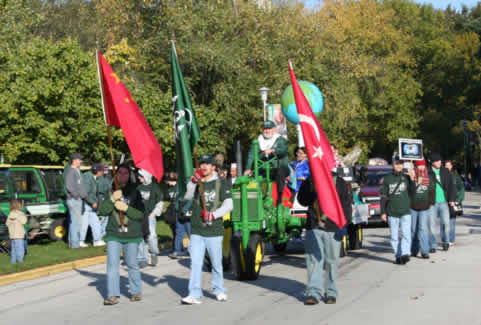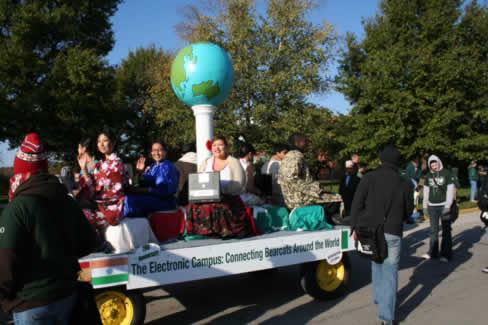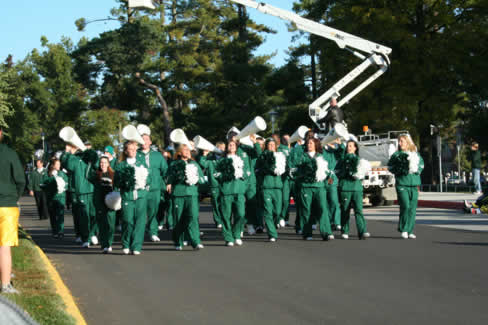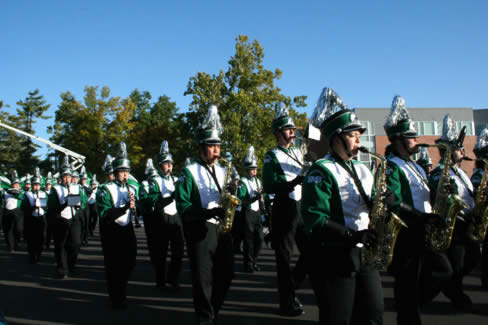 Since becoming a university, Northwest students have participated in a wide range of activities. The annual Christmas Yuletide Feast began in 1973 under the direction of Gilbert Whitney and later Dr. Richard Weymuth. The Northwest Madraliers to this day bring seasonal medieval cheer to countless Northwest alumni, faculty, staff, students and the Maryville community. In 1971, Walk-out Day was briefly discontinued due to students using the day for inappropriate off-campus activities. But the tradition of Walkout Day was restored in 1977.
Student Senate introduced the Tower Service Awards in 1987 for service and in 1998, also introduced the Commitment to Quality Award. Northwest's administration, under the leadership of President Dean Hubbard, helped Northwest win four Missouri Quality Awards with its institutional commitment to quality program. Student athletes triumphed in many sports, especially football. Bearcat Football saw championships win in 1998 and 1999.
In 1987, students saw a dramatic change in how they communicated with the implementation of the Electronic Campus program. Networked terminals were placed in every residence hall room and then were later upgraded to networked, personal computers with standardized university software, which include Microsoft Windows and Office Professional.
Registration for classes became easier with the advent of online registration, first with Star and WebStar and then with CatPAWS. SOAR was established in the late 1990s to help first-time freshmen students acclimate to campus prior to the start of classes. SOAR (Summer Orientation Advisement and Registration program) allows incoming students and their parents to spend one day on campus visiting with a SOAR Leader (a current Northwest student who shares similar interests to their own). During SOAR, parents and new students meet with a faculty advisor, register for first semester classes and get the opportunity to visit the residence halls. In 2008, all full-time Northwest students received a wireless notebook computer with standardize university software as part of the Electronic Campus's on-going initiative to make technology ubiquitous on campus.