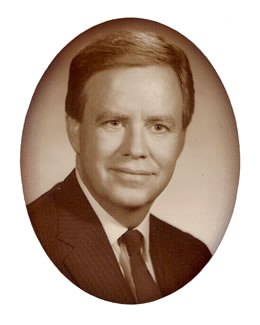 For 25 years, Dr. Dean L. Hubbard focused on enhancing student achievement through university-wide process improvement - a management philosophy that blossomed into Northwest's award-winning Culture of Quality.
Under Hubbard's guidance, Northwest became the first public university in the nation to create a fully networked "electronic campus" based on the concept that "students come first." The University also won four Missouri Quality Awards and qualified twice for site visits by Malcolm Baldrige National Quality Award evaluators.
Hubbard was a champion of programs that promoted greater access to higher education, such as Northwest's pioneering American Dream Grant, a needs-based initiative that provided tuition, room, board, textbooks and a computer to students from lower-income families.
As president, he witnessed the University's first athletics national championships in 1998 and 1999 and oversaw the construction and remodeling of numerous facilities, including the creation of the Joyce and Harvey White International Plaza and the expansion of Bearcat Stadium. Hubbard also was instrumental in the building of the Dean L. Hubbard Center for Innovation, a state-of-the-art facility to enhance research opportunities for students and faculty. The facility opened in 2009 and was named in Hubbard's honor in 2014.

An educator with broad international experience, Hubbard lived in Seoul, Korea, from 1966 to 1971 and helped develop language programs in six countries. In addition to extensive work in Asia, he served as a consultant to educational institutions in Europe and Central America and sits on the board of the Alliance of Universities for Democracy .
Prior to coming to Northwest, he was president of Union College, in Lincoln, Neb., and earned degrees from Stanford University, Yonsei University and Andrews University.