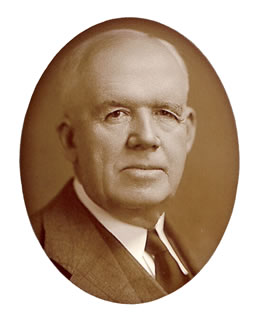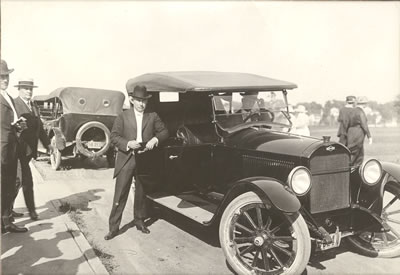 President Lamkin gets into an automobile outside the Administration Building circa 1928.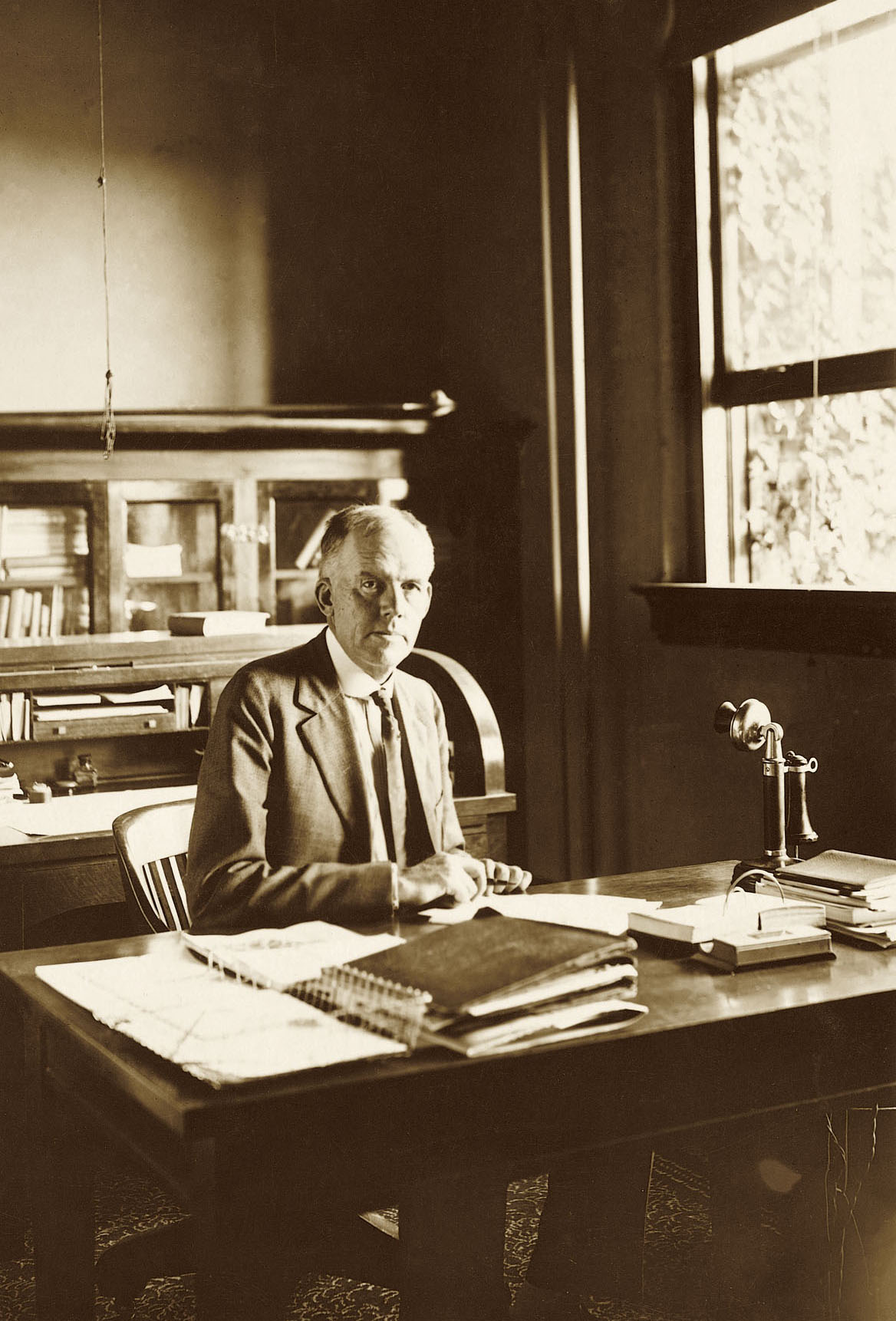 In many respects, Uel Lamkin created the school that exists today. Lamkin, who ably led Northwest through some of its toughest economic times and challenges without having a higher education degree, used his business, education and political connections to Northwest's advantage.

A man of wide government experience who understood how public institutions are administered and funded, Lamkin skillfully steered Northwest through the Great Depression and World War II and had a huge impact on the physical campus. The short list of major buildings constructed during his presidency includes such landmarks as Roberta Hall, Martindale Gymnasium and the Horace Mann Laboratory School.
Lamkin briefly attended the University of Missouri before passing the bar exam and leaving without a degree to serve as a high school inspector for the State Department of Education. He was eventually appointed state superintendent of schools and then moved to Washington, D.C., where he worked for the Federal Board of Vocational Education.
Returning to Missouri to assume the Northwest presidency, Lamkin spent the next quarter-century overseeing a series of major academic and administrative changes, none more important than the introduction of the general education curriculum.
Forced to cut salaries – including his own – as the Great Depression deepened, Lamkin sometimes accepted bushels of corn from rural students in lieu of fees. He also made full use of his Washington connections to capture badly needed government dollars and keep the college afloat. Lamkin's friendship with President Franklin D. Roosevelt helped him obtain federal aid to augment faculty pay, train and employ local youth, and expand dormitory and classroom space.

During the war years, Lamkin dealt with labor shortages as faculty and staff marched off to war, and he shouldered the added administrative burdens imposed by the Navy V-12 and Civilian Pilot Training programs. By obtaining the Navy V-12 officer training program, Lamkin brought federal funding and hundreds of young Navy recruits to Northwest when enrollment decreased drastically, saving the school from closing its doors..
Lamkin may be best remembered for his passionate support of physical education and intercollegiate sports, which found expression in the nationally ranked basketball teams coached by Henry Iba in the 1930s and the Kittycats women's basketball squad that went undefeated for five consecutive seasons.