Edward Phillips Memorial Rodeo Arena
The Ed Phillips Memorial Rodeo Arena and barns are located on Northwest Missouri State University property. The facility is located east of campus off 250th street (16th street).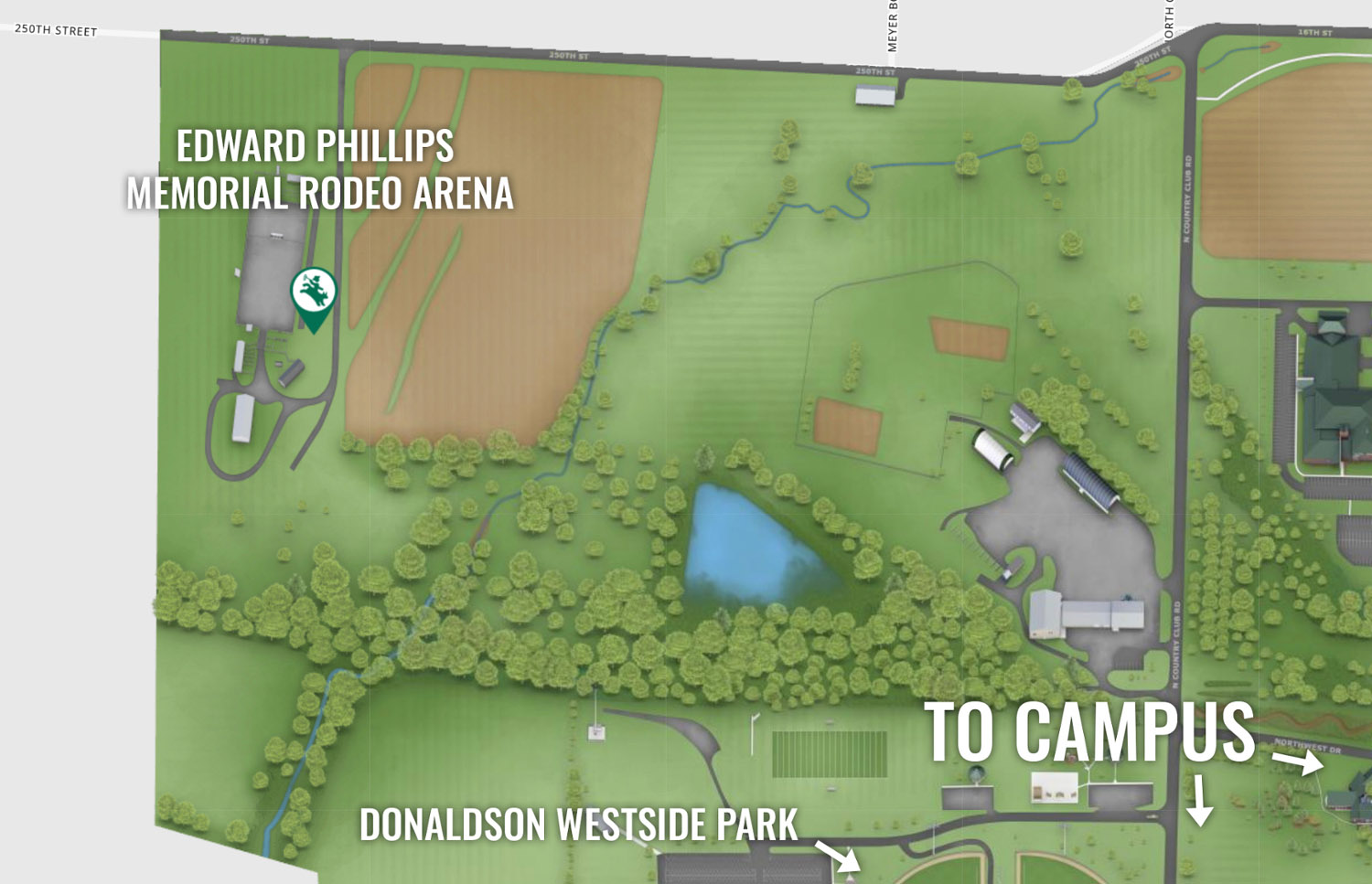 The property features stall barns, run barns, tack rooms, hay loft, a small warm up arena/stock area, bull and roping chutes, crows nest, turn out pasture and large outdoor riding arena.
Students are welcome to board horses at the arena barns.
Cost: $100 stall and $125 run stall paid monthly through Marketplace.
board includes stall, 12 hour turnout, tack room (will be shared with other boarders), water, shavings and access to arena.
owner is responsible for daily care, cleaning, feed and hay.
horses must be up to date on vaccinations, have a negative Coggins and be regularly kept up by a farrier.
stall agreement and rider waiver must be signed.
Additionally, Northwest Horsemen's Association is a Sport Club available through Student Recreation on campus.