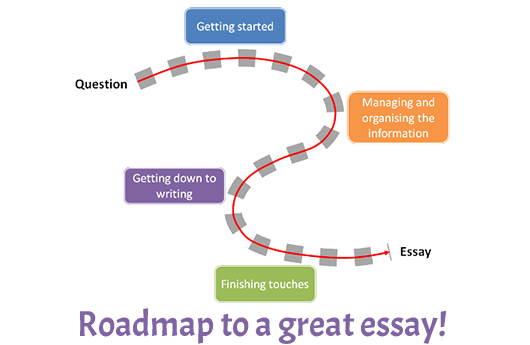 The race to obtain scholarships can be fierce and a well-written essay can place an applicant ahead of the competition. While each scholarship application will have its own unique requirements, understanding the basics can help with the process.
GETTING STARTED
Start gathering material on yourself and build a file or resume.
Things to include:

Grade point average, class standing, courses selected (know area of study)
School and community activities (high school and college)
Honors or awards (high school or college)
Hobbies or interests
Work or volunteer experience-Special or unusual learning experiences
Talk with someone about what you've done. Many times what you think is insignificant could be valuable to put on an application.

Continue to examine and refine your personal goals. You may be asked to write essays on these topics:

What are your educational and career goals?
Where do you see yourself five years from now?
Why should you receive this scholarship?
What makes you stand out amongst the rest?
Read a GOOD newspaper; broaden your global knowledge. (You may be asked what is going on around the world or to give your thoughts on a current event.)

Contact three individuals (generally faculty) to act as references. The best references generally come from instructors who have taught you recently, and better yet, have had you for more than one class. Check to see if they would be willing to write a letter of recommendation for you. Be sure to allow them at least two weeks (more is better) to prepare the recommendation and be sure to let them know what the deadlines are.
References: This part of your application carries a lot of weight; do not take it lightly!

Pick references who will give you a good recommendation. Ask them if they have any problems writing you a positive letter of reference.
If you have to choose, pick references who know you rather than those with prestige.
Pick references that will get their letters in on time.
Give them adequate information to write a good letter of recommendation, a copy of the scholarship application, your resume, etc.
MANAGING AND ORGANIZING THE INFORMATION 
1.   Analyze the Organization

Begin by researching the organization offering the scholarship; learn about its values and purpose in offering the award.
Read the organization's mission statement to learn about core values and to understand the background of those making the decision. Gathering these facts will help to identify points in your own character or experiences that should be emphasized in your essay.
Locate background information on websites or on printed material published by the scholarship sponsors.
Contact the organization via email or phone for any additional information that is needed to complete the process.

Understand Your Purpose for Writing

Read the essay prompt several times to ensure a clear understanding of key elements.
Follow the guidelines for the topic, deadlines, and the format for the essay in order to provide the scholarship committee with the information they expect.

Create Goals for the Writing

Clarify the goals of the scholarship essay.
For example, the goal in responding to an essay might be to demonstrate personal traits that are similar to the personal traits of the person for whom the scholarship is named.

Example:
The Bill Buck Memorial Scholarship asks for a one-page, double-spaced essay on the applicant's career and personal goals and how his or her disability has impacted his or her life. Therefore, knowing about Bill's severe polio and all of his accomplishments will help to focus the essay on how a disability has not kept the applicant from giving back to the community.
GETTINGDOWN TO WRITING
Begin the Writing Process

Begin by writing down the essay question highlighting key words and instructions.
Break the prompt down into sections looking for the specific elements required in each prompt and the required information.
Determine if the essay should be based on research or self-analysis.
Identify the purpose of the topic and what the audience (reader/judge) is looking for.
FINISHING TOUCHES
Get Feedback from Others

Get the reactions of one student or peer reader and one reader above that level (a teacher, parent, boss, or professor).
Best of all; try to find a reader who is most like the readers who will judge your essay.
Try to engage them in conversation about the essay's strengths and weaknesses.

Proof Read

Read your essay aloud to catch typos and, more importantly, to hear the tone and flow of the essay.
Try to read it in the presence of a peer and/or a superior, and have that person read it back aloud to you.
Remember that the reader of your essay will read, as the essay looks on the page, not the way you imagine it sounding in your head.
Note that one of the judges might read individual lines or sentences aloud in order to persuade other judges that your essay deserves to win (or not to win).
Make sure that your worst three or four sentences are still readable.
Just as important, make sure that your best three or four sentences are memorable and of prize-winning quality.

Step Away

Put the essay aside for a minimum of 24 hours after it is "finished," do not even think about it, and then return to the essay with a renewed mind and a fresh eye.
To make the most of that time, give others the essay so that they can suggest some editing improvements for you to consider.
The evaluation of character is based on more than just grades; the approach to challenges and evidence of a strong work ethic are also important factors. GPA may be some indicator of potential, but the ability to reach that potential is the characteristics that will set applicants apart.
September 10
October 22
December 10
February 11
April 15
June 10
July 15
Always use the UB code: 9713
Remember: Each UB participant can p 2 ACT fee waivers. Forms are available by contacting the UB office.