Office of Scholarships and Financial Assistance
On August 24, 2022, the White House announced that the US Department of Education will forgive up to $10,000 in student loan debt for borrowers who received loans by June 30, 2022 with an income below $125K (or $250K for married couple), and up to $20,000 for those who also received a Pell Grant as an undergraduate. The pause in student loan repayment and interest that began in March 2020 will also be extended one last time until December 31, 2022. There are also proposed regulations to simplify repayment obligations and minimize the accumulation of interest. The application for loan debt relief is now open and can be completed at https://studentaid.gov/debt-relief/application.
At Northwest Missouri State University, we know that the importance of quality education in today's world is a major investment. We are committed to providing a high-quality education at a competitively affordable cost.
Keep It Affordable
22M
  in scholarships and grants awarded annually
$5,719
  average undergraduate award
90%
  of freshmen receive financial aid
Earn
  Out-of-State Students earn In-state rates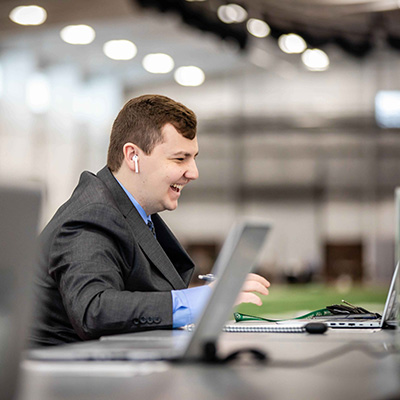 How much does it cost?
Our cost of attendance table outlines approximately how much school will cost. The cost calculator helps estimate all expenses specific to you throughout your education.