March 1, 2023
Dr. Lance Tatum, the senior vice chancellor for academic affairs and chief academic officer at Troy University in Troy, Alabama, will become the next president of Northwest Missouri State University.
Tatum, joined by his wife, Jill, will begin his tenure at Northwest on June 1. He and the University's Board of Regents agreed to an initial three-year contract.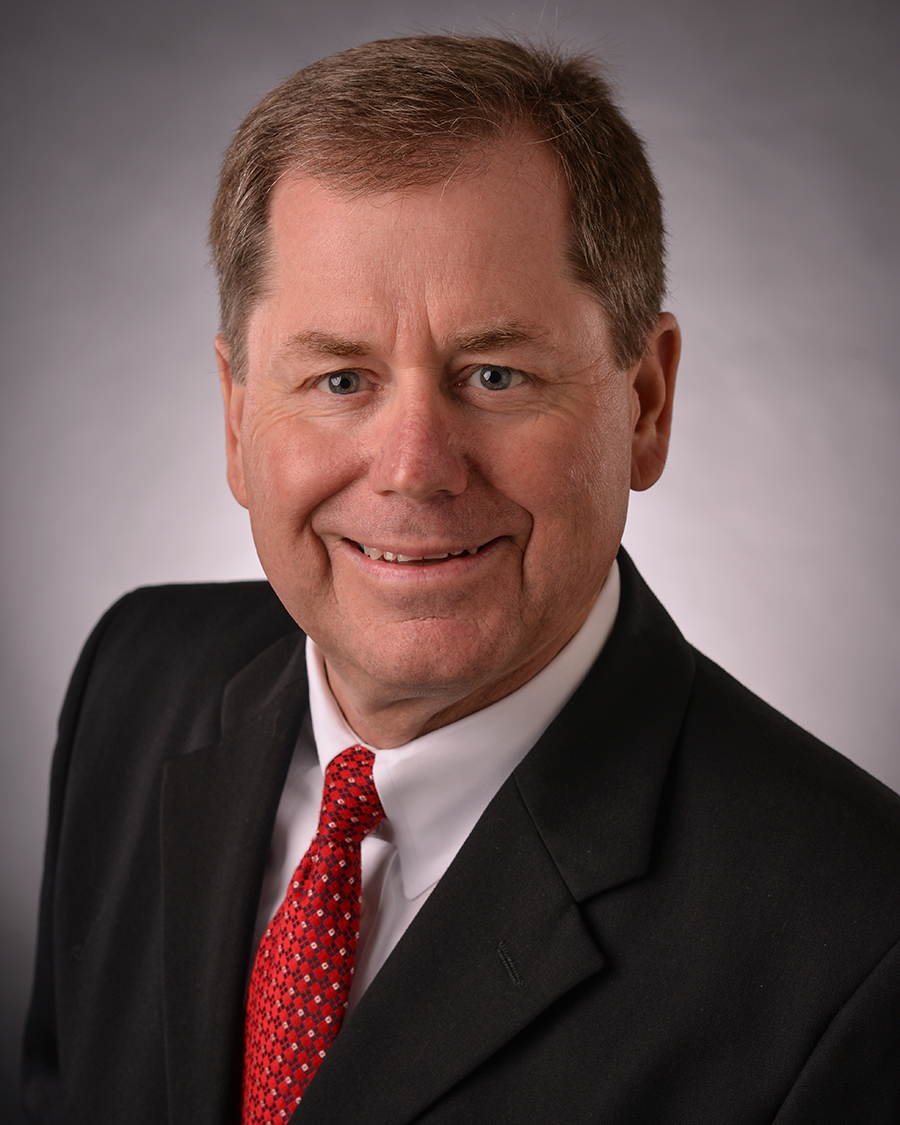 Dr. Lance Tatum
In accepting the role, Tatum said he is honored and humbled to lead Northwest.
"Initially it was the mission of Northwest that attracted me," Tatum said. "As we spent the day interacting with various groups, I was reminded of the John Maxwell quote, 'People may hear your words, but they feel your attitude.' The attitude Jill and I felt was the deep sense of pride in this University. By the end of our visit, we were convinced Northwest was a place we wanted to be."
Regents selected Tatum unanimously after gathering input from Northwest stakeholders, including a University search committee. Tatum was among four finalists who visited the Maryville campus in February for a series of interviews with stakeholder groups and public forums.
"Northwest's strong reputation enabled us to attract a number of highly qualified candidates," said John Moore, who is the chair of the Board of Regents and served as chair of Northwest's Presidential Search Committee. "Dr. Tatum brings a deep knowledge of higher education and considerable experience in strategic planning, enrollment management and fundraising. He has a great deal of teaching and academic leadership experience, a strong understanding of international markets and a track record of significant involvement in the community."
Moore continued, "He knows firsthand how the college experience can have a career and life-altering impact on someone. His passion for students and student success is what drives him. All of these qualities impressed the Board, but what put him over the top were the references we received from numerous sources. A recurring theme was that he is down-to-earth, authentic, transparent and engaging. Another recurring theme was that he is a great leader to work with and that he brings the best out of his co-workers."
Tatum has served in his current role at Troy University since January 2019 while holding the rank of professor in its Sorrell College of Business—School of Hospitality, Sport and Tourism Management. He is responsible for all aspects of the university's academic mission, including strategic planning, budgeting, supervising, and reviewing programs of instruction, research and continuing education. He oversees 32 academic departments housed in five academic colleges in addition to the supervision of leaders overseeing undergraduate and first-year studies, the graduate school, academic support, three non-traditional campuses, libraries, registrar, institutional research, planning and effectiveness, and sponsored programs.
Tatum joined Troy University as a faculty member in 1998 and went on to serve as vice chancellor for its campus in Montgomery, Alabama; vice chancellor for its Global Campus; dean of the College of Education; and chairperson of the Department of Kinesiology and Health Promotion as well as a Faculty Athletics Representative. Throughout his career, he has held faculty positions in sport and fitness management at Troy University, and he began his academic career as an assistant professor of physical education at Gordon College in Barnesville, Georgia.
He earned a Ph.D. in sport management at Florida State University. He has a Master of Science in Education degree in foundations of education and a Bachelor of Science degree in physical education, both from Troy University.
"Working in education is a calling," Tatum said. "I understand the impact education has on the lives of students and their families. What we do at Northwest matters to our students, faculty and staff, and to the communities across northwest Missouri. Jill and I want to be fully engaged, not only on campus, but also in the Maryville community. We are committed and look forward to serving this great university. The best is yet to come."
A news conference to introduce Tatum to the Northwest community is being scheduled Thursday, March 16, in conjunction with the Board of Regents' March session. The University is on spring break March 6-10.
Northwest presidents
Frank Deerwester, 1906-1907
Homer Martien Cook, 1907-1909
Henry Kirby Taylor, 1909-1913
Ira Richardson, 1913-1921
Uel Lamkin, 1921-1945
J.W. Jones, 1945-1964
Robert Foster, 1964-1977
B.D. Owens, 1977-1984
Dean Hubbard, 1984-2009
John Jasinski, 2009-2022
About Northwest's presidential search
Today's announcement is the culmination of a search process Northwest launched last summer in partnership with Anthem Executive, a Houston-based search firm.
The search process included a series of public input sessions involving Northwest students, employees, alumni and community members. In February, four finalists for the presidency visited the University campus in Maryville, where stakeholder groups had opportunities to engage with and ask questions of the candidates. Stakeholders also had opportunities to provide feedback about each of the finalists through online surveys.
A Presidential Search Committee consisting of 15 people representing varied Northwest stakeholder groups reviewed applicants, identified the finalists after a series of interviews with candidates in January and made a recommendation to the Board of Regents after last month's campus visits.
Tatum succeeds Dr. John Jasinski, Northwest's 10th president who departed the University last June, and Dr. Clarence Green, who has served as interim president during the 2022-23 academic year.
For more information about Northwest's presidential search, visit www.nwmissouri.edu/presidentsearch/.
About Northwest Missouri State University
With an enrollment of about 8,000 students, Northwest is a coeducational, primarily residential four-year university that offers a broad range of undergraduate and selected graduate programs on its Maryville campus as well as its Northwest-Kansas City location and through Northwest Online.
Founded in 1905, Northwest boasts a high retention rate and a graduation rate in the 95th percentile among its peers. Additionally, results of the 2021 Ruffalo Noel Levitz Student Satisfaction Inventory show Northwest students are more satisfied than students at national peers, and 80 percent of Northwest students report they would repeat their University experience, compared to 77 percent of students surveyed nationally at their respective institutions.
Furthermore, 97 percent of Northwest bachelor's degree earners and 99 percent of master's degree earners secure employment or continue their education within six months of graduation, according to the most recent data. 
Northwest places a high emphasis on profession-based learning to help graduates get a jumpstart on their careers. Students have opportunities to build their résumés with experiences on campus in nearly every area of study, including the Horace Mann Laboratory School, National Public Radio affiliate KXCV, the R.T. Wright Farm, Mozingo Outdoor Education Recreation Area or Knacktive, a student-driven integrated digital marketing communications agency. In conjunction with its emergency and disaster management program, Northwest organizes and hosts Missouri Hope, an annual mass casualty training exercise that attracts first responders and emergency workers from throughout the nation and provides hands-on training in preparation for a natural disaster.
The University's vibrant and diverse learning community also offers more than 150 student organizations, and textbooks and a laptop are included in tuition, which is among the lowest in the nation, saving students an estimated $6,800 over four years. Northwest offers 1,200 student employment positions, allowing students to build professional skills through its internationally benchmarked student employment program. 
For more information about Northwest and its performance, visit www.nwmissouri.edu/aboutus/facts/.