Housing & Residence Halls
Campus Housing, Your New Home!
Focusing on student success — every student, every day — is Northwest's mission. Students who live on campus are part of a well-rounded university experience that fosters academic success and personal growth.
Available Housing Options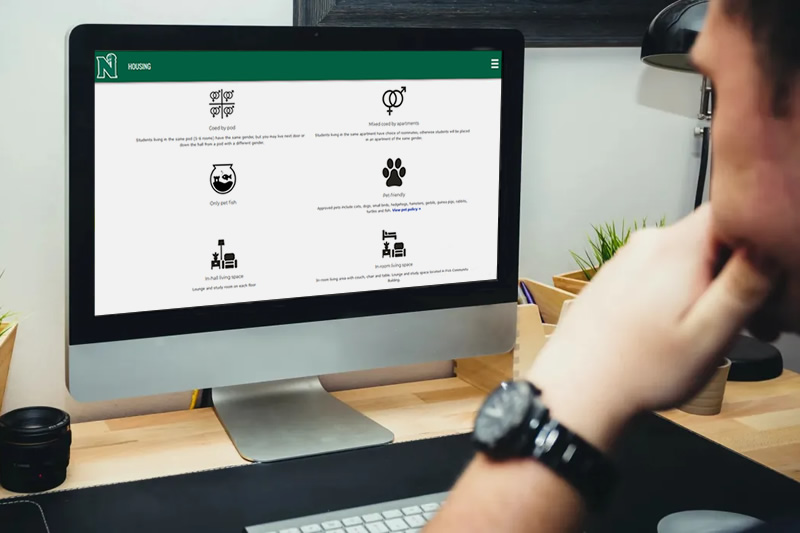 Find Your Home On Campus!
Our new side-by-side comparison tool helps find the housing option best suited for you at Northwest.
Benefits of living on campus
1
First-year students living on-campus had a 3.07 GPA vs a 2.65 GPA for those living off-campus
2
On-campus living includes safety measures such as automatic locks and 24-hour security
3
Make friends and connect with other students
4
Convenient and close to everything
5
Every room is fully furnished