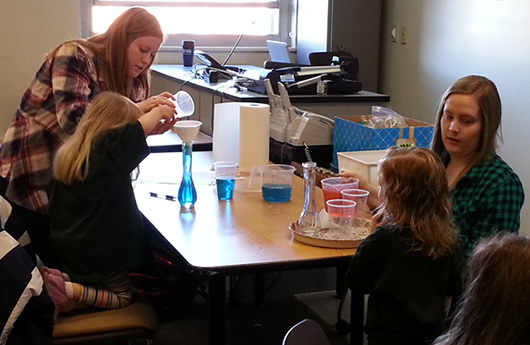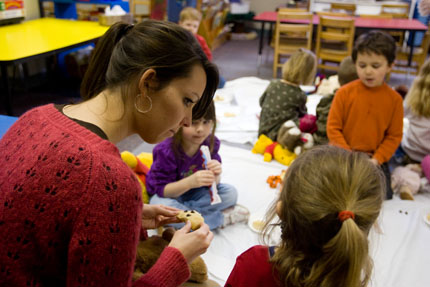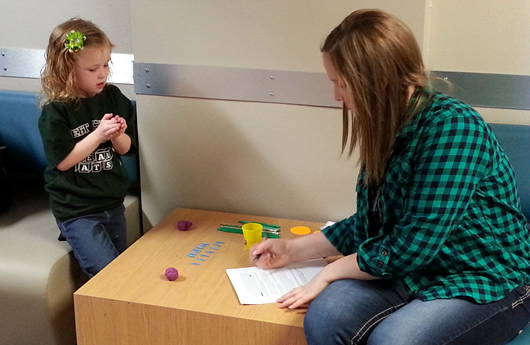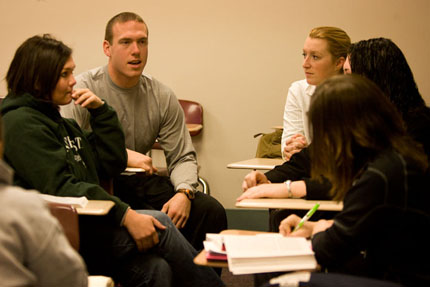 School of Education
The School of Education is a community that embraces collaboration and mutual respect among students, faculty and staff. Our successful learning community welcomes and honors the diverse voices and talents of each of its members. 
Our mission is to prepare excellent, effective teachers, and leaders who catalyze education excellence by preparing pre-kindergarten through grade 12 professional educators and leaders who apply best practices to positively impact learning. Our award-winning faculty and staff foster inquiry, collaboration and innovation. They personally invest in students and their success. Our nationally-accredited programs are built upon innovative clinical experiences in diverse school settings. The School prizes meaningful engagement in the craft of teaching and leading. Through local regional, national and international partnerships, we connect our learning community with experts in settings that provide meaningful learning experiences. Our caring faculty create the conditions for tremendous personal and professional growth.
The School of Education supports Horace Mann Laboratory School, an on-campus kindergarten through sixth grade laboratory school, and the Phyllis and Richard Leet Center, a laboratory pre-school with distinctly child-focused curriculum featuring mixed-age exploratory learning. Graduates are well-regarded; the School of Education routinely has a placement rate nearing 100 percent. Additionally, more than 95 percent of graduates and their employers recommend Northwest education programs. Many graduates have earned recognition for extraordinary teaching, including many state teachers of the year.
We welcome you to our learning community at Northwest Missouri State University and encourage you to explore the majors, minors, master's program and the Cooperative Educational Leadership doctoral program we offer.
Online programs are also available.