Jan. 10, 2023
Northwest Missouri State University has announced a restructuring of its TRIO unit and the appointments of three project directors who begin oversight of the University's three TRIO programs this month.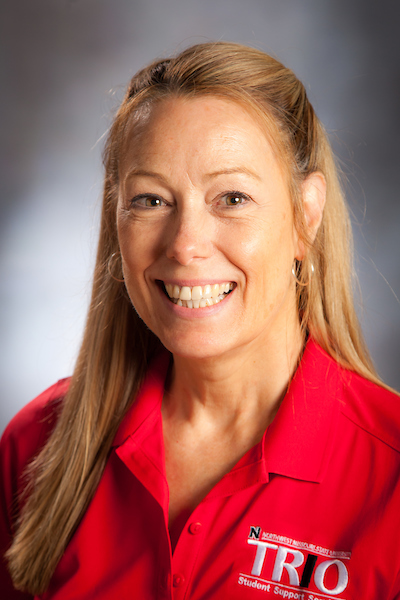 Jacque Loghry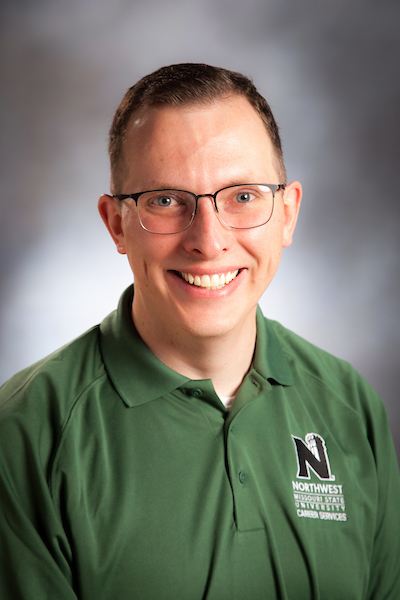 Casey Wenstrand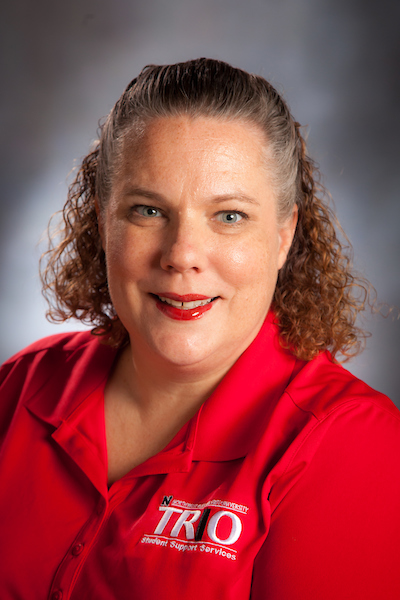 Julie Robertson
Previously, a single director handled oversight of Northwest TRIO programs, which comprise Student Support Services, Upward Bound, and Upward Bound Math and Science. As a result of the restructure, Jacque Loghry becomes project director of Student Support Services, Casey Wenstrand assumes the role of project director of Upward Bound, and Julie Robertson serves as project director of Upward Bound Math and Science.
Each director will manage all aspects of the personnel and programming related to each project, including budgeting, annual performance reports, grant maintenance, recruitment, curriculum development and support, and advising and student support activities.
As part of the restructure, TRIO also is transitioning its financial literacy coordinator in Student Support Services, Niki Richardson, to a full-time position and enhancing office management by creating a TRIO specialist role, filled by Lisa Ruehter, to assist the project directors while managing the TRIO office located on the third floor of the Administration Building.
Dr. Jay Johnson, associate provost for academic operations and development at Northwest, had been serving as interim director of Northwest TRIO since September 2021 and has relinquished that role. TRIO project directors will report to Johnson, while budget savings from eliminating the TRIO director role are being redirected to projects and student programming.
"During the last grant writing cycle, it became apparent we needed to rethink how we executed our Northwest TRIO programming with rising costs and flat budgets coming from the Department of Education," Johnson said. "Restructuring the three programs allows for each to have more local control of their projects, provides for more professional development opportunities for students and staff, and ensures there are enough funds available during this grant cycle to cover increasing costs of employee healthcare and retirement contributions."
Loghry has been a member of the Northwest TRIO staff since 2001, most recently as assistant director of Student Support Services. Additionally, she is an active member of MO-KAN-NE, a three-state regional chapter of the Educational Opportunity Association, which represents TRIO programs nationwide, and is the advisor for the Northwest Chapter of National Society of Collegiate Scholars. As a first-generation college student, she completed her bachelor's degree in marketing in 1999 and a Master of Business Administration with an emphasis in management information systems in 2001, both at Northwest.
Robertson joined the Northwest staff in 2017 and served as a financial assistance counselor and a student success coach prior to joining TRIO in 2018; she had served as assistant director of Upward Bound Math and Science since April 2021. Previously, she worked as a substance abuse treatment coordinator and pre-release caseworker at the Maryville Treatment Center, an academic success coach with TRIO at St. Louis Community College and in various other student support service positions throughout Missouri. She has a Bachelor of Science in public administration from Missouri State University and a Master of Arts in higher education student affairs from Western Kentucky University. 
Wenstrand joined Northwest in October 2021 as a career services specialist in Career Services and transitioned to TRIO last June to become a project director and academic coordinator. Previously, he had been employed since 2016 with Iowa State University Extension and Outreach, Iowa 4-H, most recently as a youth program specialist. He has a Bachelor of Science in liberal studies from Iowa State University and a completed a Master of Science in education curriculum and instruction in December at Northwest.
About TRIO at Northwest
TRIO was founded in 1964 when President Lyndon Johnson signed the Economic Opportunity Act, giving birth to Upward Bound as an experimental program.
Since launching in 1986, Northwest TRIO programs have promoted educational opportunities while assisting students in their personal journey of earning a higher education degree. The partnerships TRIO has within the Northwest community assist with addressing the unique needs of academically capable individuals who are first-generation students and come from families with limited income.
Northwest offers three federally recognized TRIO educational outreach programs – Student Support Services, Upward Bound, and Upward Bound Math and Science — that provide valuable, supportive services to students with disadvantaged backgrounds to successfully enter college and earn degrees.
Student Support Services provides academic and social support throughout the academic year for 180 Northwest students who are classified as first-generation, low-income, receiving a learning accommodation, or a combination of those classifications.
Upward Bound and Upward Bound Math and Science programs provide an annual six-week summer experience on the Northwest campus, where students from high schools throughout the region live in University residence halls and are engrained in a college experience that includes instruction from skilled college and high school faculty. The programs also offer weekend academies throughout the academic year.
For information about Northwest TRIO programs, visit www.nwmissouri.edu/trio/.