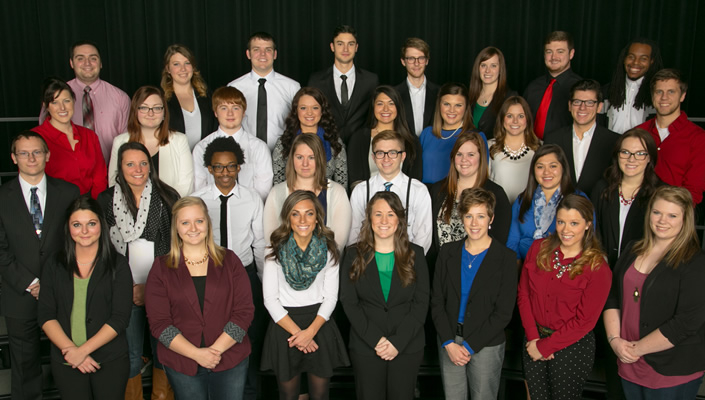 Knacktive is unique to Northwest Missouri State University where it combines five areas of study into one interactive class. This class provides students the opportunity to take their specific strengths and put them to work in a team setting found in most marketing communication agencies. During the class students separate into groups and compete to create an integrated campaign for a real client; providing market research, creative strategies, product planning, promotions, and public relations. At the end the students then present a formal and professional pitch to the client.
This spring, Knacktive will partner with DecisionFx of Kansas City, Mo., to develop a marketing plan for the company. DecisionFx is a subsidiary of Engage Mobile Solutions, an award-winning mobile app and mobile software development company with a focus on mobile strategy and software deployment.
DecisionFx is a comprehensive data collection, aggregation and reporting platform that allows businesses to collect data on mobile devices from anywhere in the world and report and analyze that data in real-time. The product allows companies in industries such as construction, hospitality and healthcare to efficiently collect and analyze field data.
"We are thrilled to be working with Knacktive in the development of marketing and distribution strategies for DecisionFx," said Matthew Barksdale, co-founder of DecisionFx. "It is a rare opportunity to get 32 bright, motivated and passionate students and their professors to work on your company for a few months. We are excited to work with the teams to develop innovative approaches to our markets."