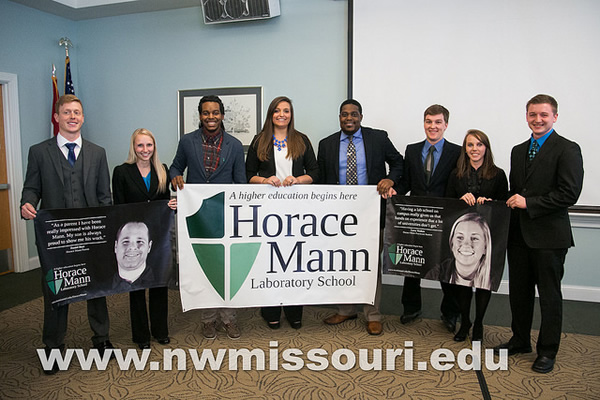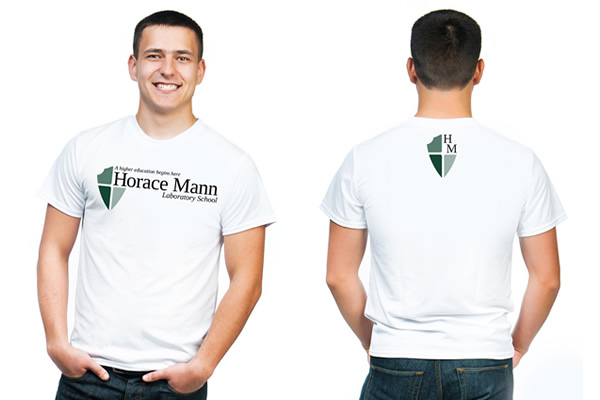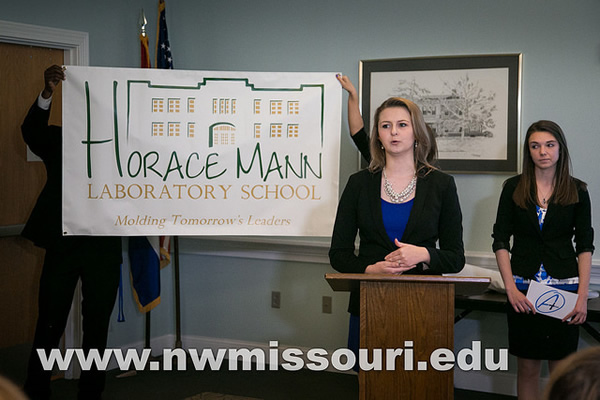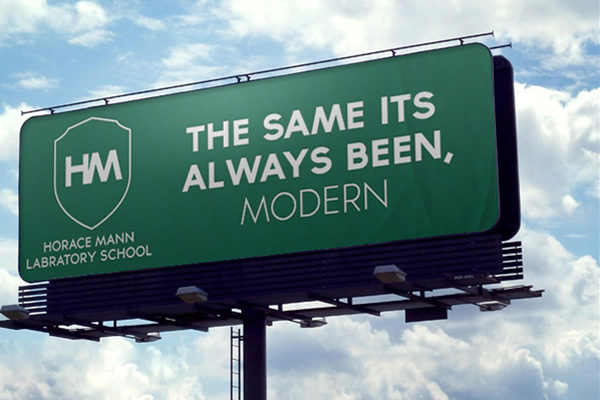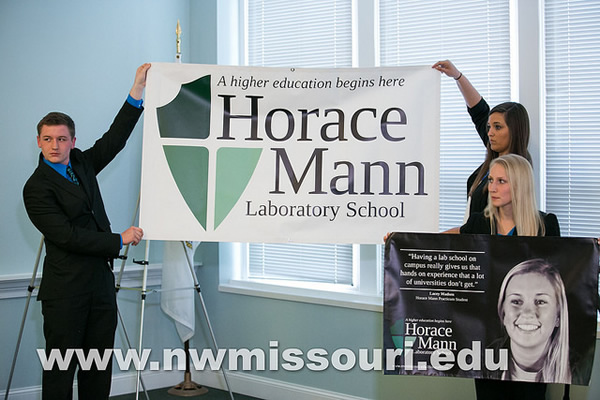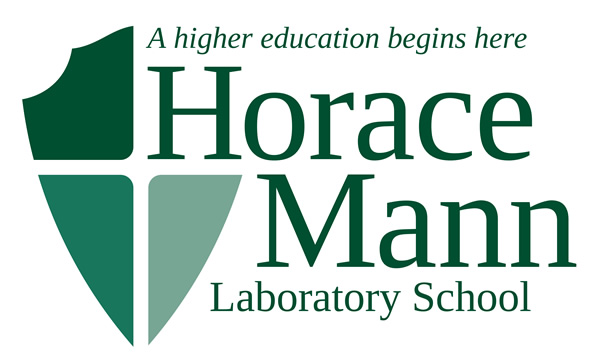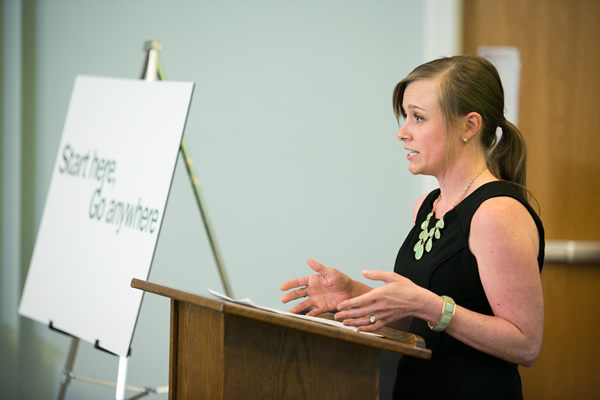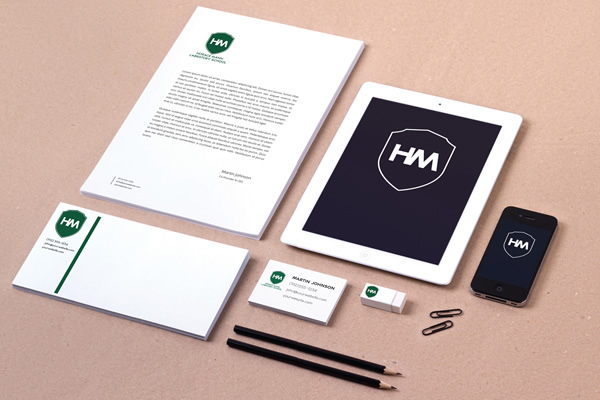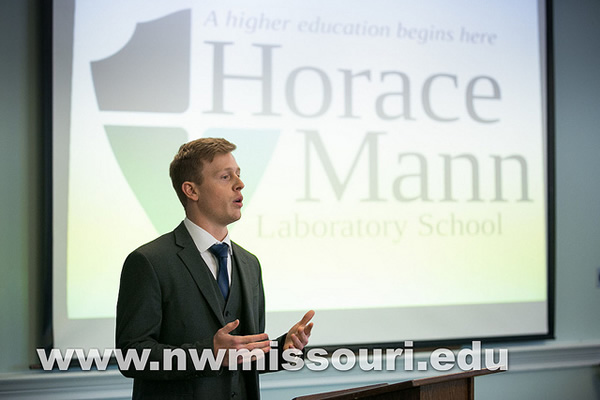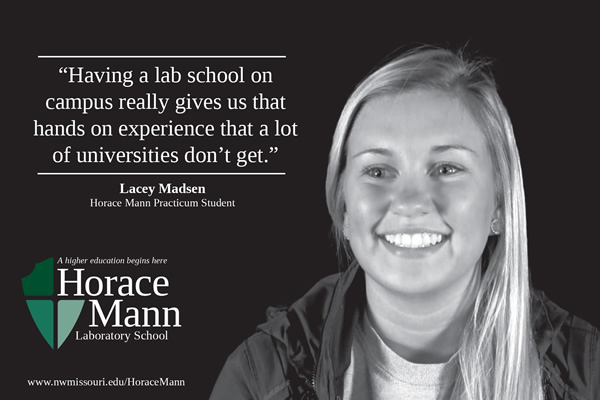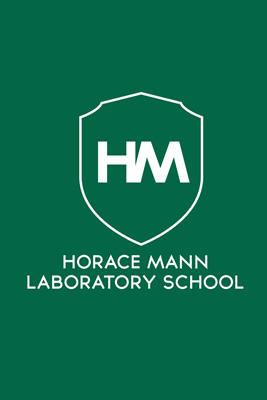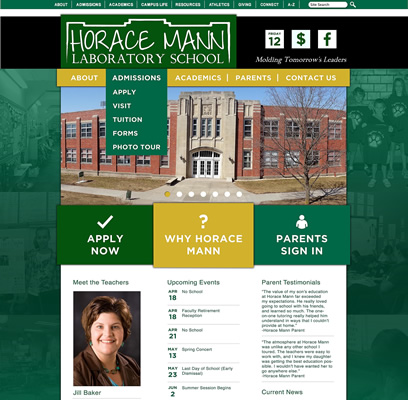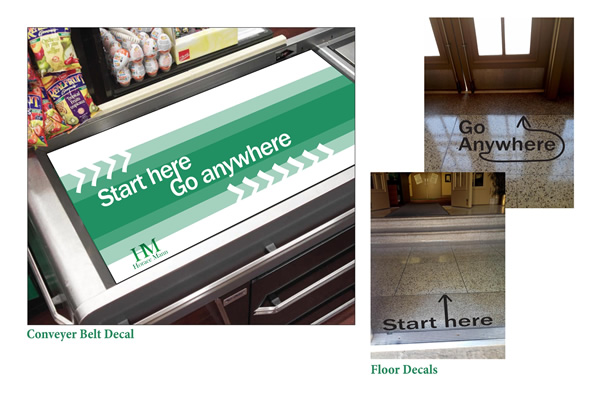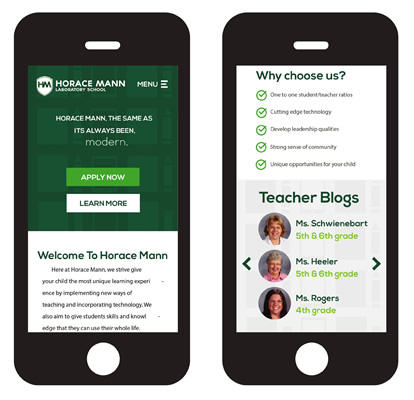 Knacktive offers show-and-tell of marketing ideas to Horace Mann
Mark
Hornickel
Northwest Missouri State University's Horace Mann Laboratory School is renewing its branding and marketing efforts with the help of research conducted this spring by students in an integrated digital marketing communications agency known as Knacktive.
Jill Baker, outgoing principal at Horace Mann Laboratory School, challenged the Knacktive students with creating a comprehensive marketing plan with tactics that would fit the school's needs. Knacktive teams responded by creating an integrated marketing communications plan for the school to encourage enrollment growth.
The teams offered suggestions that included increased communication, interns to assist promoting the school and increased use of technology and social media. As a result, the school plans to integrate portions of each team's proposals.
"All groups brought out the need to increase and improve communication," said Dr. Joyce Piveral, dean of the College of Education and Human services.  "They had very helpful suggestions of how to do this with technology internships and other means. The look and presentation of the materials of all four teams was outstanding, and the amount of thought and branding information that they took time to really explore and research was outstanding."
Students are recruited, interviewed and selected annually for positions within Knacktive. Thirty-two students were accepted to the agency's 2014 class and received three academic credit hours for successfully completing the program. The students were divided into four teams of eight students, with each fulfilling a specific role – or knack – on the team.
The four teams – Blackboard, A+, Pencil Productions and Gold Stars – conducted research for Horace Mann, assembled detailed client books and built their marketing campaigns throughout the spring semester. The teams then gave professional pitches to representatives of the school April 26.
After viewing each team's presentation, Piveral announced Gold Stars, which built its campaign around the slogan "A Higher Education Starts Here," as the winner.
"It truly is an eye-opening experience and it's more than just a class," Emily Bowman, Gold Stars' project manager, said of participating in Knacktive. "You don't go in and sit in a lecture three times a week. You're actually using the materials that you learned in previous classes and are applying those to a project."
Piloted at Northwest during spring 2011, Knacktive is a capstone course that places students within an interdisciplinary, team-driven agency. The course provides students with an invaluable opportunity to build their portfolios with real-world experience while learning to work with others in a fast-paced team setting. Students annually work with a professional client to create practical solutions for their marketplace challenge and earn three hours of credit by successfully completing the course.
While the course incorporates principles, strategies and tactics of design, marketing and public relations, it is a melting pot of majors from the departments and schools of Communication and Mass Media, Language, Literature and Writing, Fine and Performing Arts, Business, and Computer Science and Information Systems. The interdisciplinary approach is a key component that enhances the students' experiences.
"Knacktive was fantastic," said Zach Goldsmith, Gold Stars' public relations manager. "I got to see how a real marketing campaign would go. There were times where the project was really heavy on creative or copy writing. There was a time where every person in the group could shine."
Previous Knacktive clients have consisted of Cincinnati-based LasikPlus Vision, the Science City museum in Kansas City's Union Station and Tri State Ford in Maryville. Alumni of the program have gone on to obtain jobs at some of the region's top advertising and marketing agencies, including Bozell in Omaha, Neb., and VML in Kansas City, Mo.
Business owners interested in learning more about working with Knacktive should contact the Northwest Foundation at 660.562.1248. To learn more about Knacktive, visit www.knacktive.com.