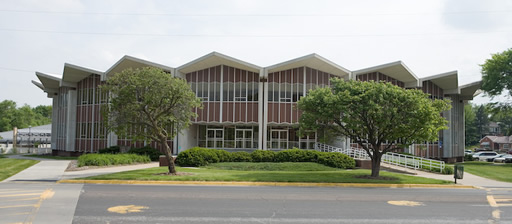 Olive DeLuce Fine Arts Building
The academic department office and most classrooms for Art and Music are in the Olive DeLuce Fine Arts Building. This facility includes classrooms, studios, rehearsal halls, and houses the DeLuce Gallery and the 550 seat Charles Johnson Theater.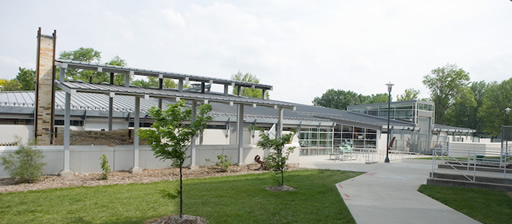 Fire Arts Building
The Fire Arts Building is dedicated to the Ceramics and Sculpture programs that require the use of "fire and fume."  The building is equipped with a variety of sophisticated safety, fire prevention and ventilation systems.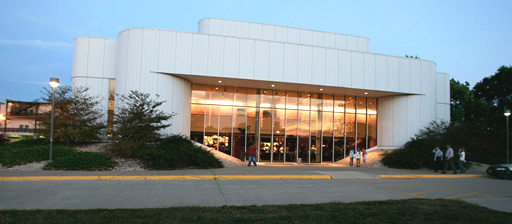 Ron Houston Center for the Performing Arts
Offices of the theatre faculty and three performance venues are located in the Ron Houston Center for the Performing Arts.
The Mary Linn Auditorium in the Ron Houston Center for the Performing Arts seats 1,000 and is large enough to accommodate a symphony orchestra or a major ballet company. The facility includes two sound booths, a large scene shop, several dressing rooms, a green room, costume shop, prop rooms and wardrobe areas.
A black box studio theatre, located directly under the main stage of the Mary Linn Auditorium, is a flexible space for staging innovative and experimental productions and is also used for classroom activities. Many of the lab series performances take place here.
The Studio Theater, opened in 2008, marked the opening of a 5,500-square-foot addition to the performing arts center. It functions as a drama laboratory and contains state-of-the-art technology and provides a more intimate environment for student and departmental performances.