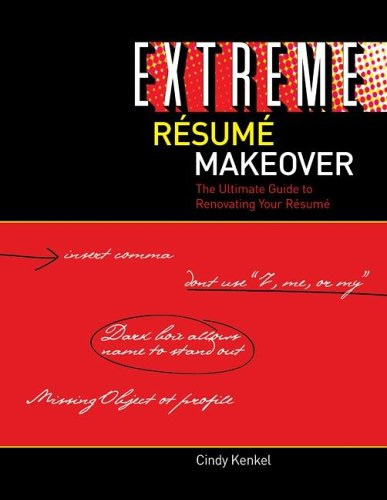 All business students prepare professional résumés in their Managerial Communication course. Cindy Kenkel, former Assistant Professor in the School of Business and author of Extreme Résumé Makeover, McGraw-Hill Irwin, © 2007 is encouraging her students to add some unique design elements to their résumés  including color and graphics. "It has been over five years since my book on résumés was published, at the time it came out people thought the designs with text boxes, and other basic formatting features was cutting-edge stuff. It seems as if it is time to take another step forward in the evolution of résumés.  Students are preparing electronic portfolios and using social media to aid in the job search, and I have started to help them incorporate other design features to increase their chances of getting their résumés noticed. Research shows the average résumé only gets an initial six-second  review, and we want to make the most of those 6 seconds."  What follows is a sample of résumés her students have prepared. "I spent time this summer reaching out to HR Professionals, Recruiters, and Resume Preparation Professionals to make sure I was on the right track and while the idea to incorporate color into résumé resume is fairly new; it seemed to receive positive support from many of these employment professionals. One needs to be cautious to use these elements only when appropriate for a specific company or industry but they can help capture an employer's attention."
All documents are in PDF format 

and require Adobe Reader to view. Adobe Reader is available as a free download.