Northwest Alumni Association
A Message from the Director
Greetings, Bearcats,

Fr
om one Bearcat to another, I welcome you home to Northwest Missouri State University and your Northwest Alumni Association. Alumni and friends of Northwest make up a large and impressive network of over 70,000 strong. One thing that connects us all is our strong affinity toward all things that are associated with Bearcat Nation. I thank each of you for your support and hope you will help Northwest continue to mentor, connect, promote and inform thousands of Bearcats new and old.

You may be wondering how you can stay connected with such a large network of Bearcats. Look through our website to learn about all the exciting events and opportunities developed to help you stay engaged and involved with Northwest. You can volunteer at your favorite alumni event, or attend a Northwest chapter watch party or social. The possibilities are endless.  

Thank you for visiting and I hope you will be connecting soon with other Bearcats through a variety of options and your Alumni Association. I encourage you to stop in and see us at the Alumni House anytime you find yourself in Maryville.

Remember. "Once a Bearcat, always a Bearcat."

Forever Green,




Bob Machovsky '15
Director of Alumni Relations and Annual Gifts


---

A message from the President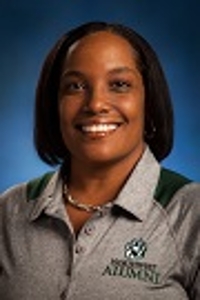 Dear Northwest Alumni and Friends,
Welcome to the Northwest Alumni Association website! On behalf of the Alumni Association and more than it's 70,000 alumni and friends, I encourage you to take the time to explore the website to see how you may connect, mentor and promote Northwest Missouri State University through our various programing.
Membership to the Alumni Association is free and starts the moment you graduate. I invite you to return to campus to cheer on the Bearcats, attend a variety of cultural events, or celebrate our honored Homecoming tradition that helps friends reconnect with each other and Bearcats alike to celebrate a place that we hold dear to our hearts.
Thank you for taking the time to visit our website and hope to see you at our next Alumni gathering at one of our 21 alumni and friends chapters spread out across the country and world. When you are back on campus please stop by the Michael L. Faust Center for Alumni and Friends to say hello and find out how to get involved. If you should have any questions please contact the alumni staff at 660-562-1248 or alumni@nwmissouri.edu.
Go Bearcats!
Paula Davis '91
President, Northwest Alumni Association