Northwest Alumni Association
A message from the President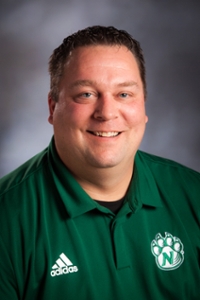 Dear Northwest Alumni and Friends,
Welcome to the Northwest Alumni Association website. This site will help you stay informed and engaged with Northwest Missouri State University as well as fellow alumni and friends. There are so many ways to stay connected and we hope that we can make that easier for you.
There are a variety of ways to be involved, whether you are just looking for current information on Northwest or if you are interested in being more involved with helping fellow Bearcats. A great way to be involved is to access our list of Northwest Alumni and Friends Chapters and get involved close to home. Our chapters hold various events to keep fellow Bearcats in touch.
You can also plan a visit to campus. There are always improvements happening to our beautiful campus and a visit is always a great idea. If you do come to campus for an athletic event, cultural event or even just a visit to see what is happening, make sure you stop by the Michael L. Faust Center for Alumni and Friends to find out more about what is happening with the alumni association and at the university.
There are many ways you can stay involved in the university and the alumni association with financial contributions, involvement in events, or local alumni chapters.  
Stay in touch. This website, our many social media pages and the Northwest Alumni Magazine are great places to start.  As always you can contact the alumni staff at (660) 562-1248 or alumni@nwmissouri.edu.
We hope to see you on campus or at an alumni chapter event soon!
OABAAB
Matt Gaarder '97 
President, Northwest Alumni Association