The Northwest Experience
Janay Orange, a senior public relations major with a minor in criminal justice from Kansas City, Missouri spends a lot of her time at Northwest in extracurricular activities. She is active with the Pay it Forward Food Pantry project, the Northwest Dance Company as a choreographer, the University Police Department as a student security officer and as a member of S.I.S.T.A.H (Spiritually Involved Sisters Together Achieving Harmony) and TRIO.
In addition to her involvement in student organizations, she works closely with the Office of Diversity, Equity and Inclusion, and is passionate about the direction of the University and being part of its history.
By participating in multiple student organizations, Janay has learned to overcome obstacles, communicate with various groups of people and achieve success.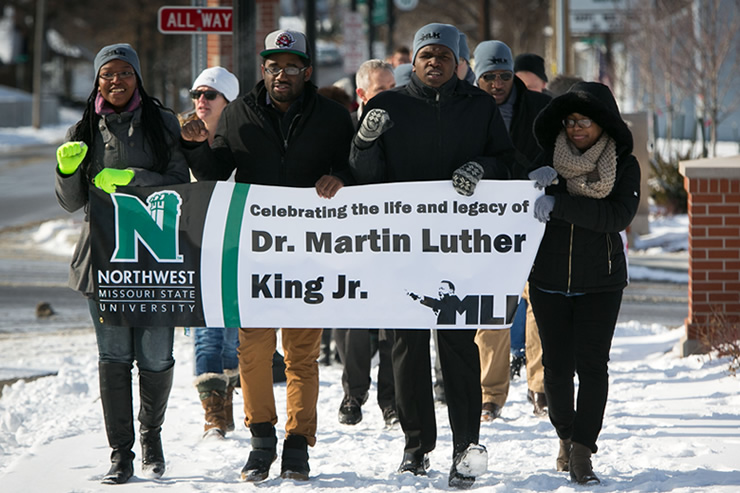 Be Involved
"My first semester, I stayed in my dorm room," she said. "The reason I got involved was because some members of Delta Sigma Theta sorority asked me to be part of the Rho Theta Miss Black and Gold Scholarship Pageant. It was my gateway to everything."
After graduating from Northwest, Janay plans to work as a probation or parole officer or counselor for juvenile delinquents. She wants to mentor kids to help them realize their potential and seek opportunities they might not have found otherwise.