Dining Options
Bearcat Commons
What is the Bearcat Commons?
The Bearcat Commons, the residential dining hall, on the lower level of the Student Union is open for your convenience 7 days-a-week (check out the hours here). The Bearcat Commons is an all-you-care-to-eat food court featuring:
Sizzle (Grill)
Slices (Pizza)
Stacked (Deli)
Simple Servings (Allergen Free)
Mix (Salad Bar)
Twists (Pasta)

Savory (Entrée)
Bliss (Sweets)
Sprouts (Vegan/Veg)
Spoonful (Soup)
Sips (Beverage)
U Cook Kitchen (coming soon!)
Campus Retail Dining
The Jones
The Jones, located on the second floor of the Student Union, consists of Chick-fil-A and Bearcat Bites. Coming fall of 2023, McAlister's Deli and QDOBA Mexican Grill join the line up.
| | |
| --- | --- |
| | |
| |   |
The Station
Options for students do not end after leaving the Union. Students can also visit The Station, which will house Buffalo Wild Wings to go in 2024.
B.D. Owens Library
When you're looking for a quick boost, stop by Starbucks in B.D. Owens library. Starbucks provides students with coffee, specialty drinks and bakery items.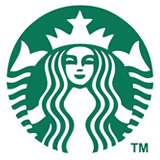 Meal Plan Options
How do they work?
Meal plans are geared specifically to make your life easier. Depending on whether you live on or off campus and which meal plan you choose, your meal plan can consist of unlimited swipes, a set number of swipes, and Dining Dollars.
What are my meal plan choices?
Our meal memberships provide you with many options. Select a membership that fits your status (resident or commuter) and your lifestyle.