Dining Options
Bearcat Commons
What is the Bearcat Commons?
The Bearcat Commons, the residential dining hall, on the lower level of the Student Union is open for your convenience from 7 a.m. to 1 a.m., 7 days-a-week. The Bearcat Commons is an all-you-care-to-eat food court featuring:
Mongolian Grill
Mediterranean Kitchen offering hearth baked pizzas and create-your-own past bar
Tex Mex cuisine
Entree station with home-style meals
All-American Grill
Produce market offering an extensive salad bar, all day soup, cereal and waffles and a build-your-own deli bar
Exhibition/International station
Vegan/Vegetarian station
Fresh bakery
and more!
Campus Retail Dining
The Jones
The Jones, located on the second floor of the Student Union, consists of Einstein Bros. Bagels, Zen Japanese including sushi, and Chick-fil-A as well as Provisions on Demand (P.O.D) convenience options.
The Station
Options for students do not end after leaving the Union. Students can also visit The Station which houses our P.O.D. Market convenience store and MOOYAH.
B.D. Owens Library
When you're looking for a quick boost, stop by Starbucks in B.D. Owens library. Starbucks provides students with coffee, specialty drinks and bakery items.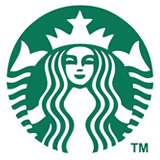 Meal Kit Delivery Service
Do you want to cook at home but still have the convenience of a meal plan on campus? Look no further! The "Meal Kit Meal Plan" comes with 30 card swipes for Bearcat Commons, $180 Dining Dollars and a $120 voucher for Home Chef meal kits!
The voucher is equivalent to two meal kit boxes. Each box has three meals that serve two people. From easy-to-follow recipe cards to fresh, pre-portioned ingredients, you'll find everything you need to create delicious meals inside your Home Chef box. Delivered directly to you, at a time of your choosing, in an insulated box with ice packs.
Meal Plan Options
How do they work?
Meal plans are geared specifically to make your life easier. Depending on whether you live on or off campus and which meal plan you choose, your meal plan can consist of unlimited swipes, a set number of swipes, Dining Dollars and an inclining balance.
What are my meal plan choices?
Our meal memberships provide you with many options. Select a membership that fits your status (resident or commuter) and your lifestyle.
View Meal Plan Options and costs