Oct. 26, 2023
Northwest Missouri State University's demolition of a long-standing former academic building is underway as part of its multi-year plan to address aging facilities.
The University's demolition of its Thompson-Ringold Building began today, and the Northwest community may watch the demolition on a University webcam at www.nwmissouri.edu/webcam.htm.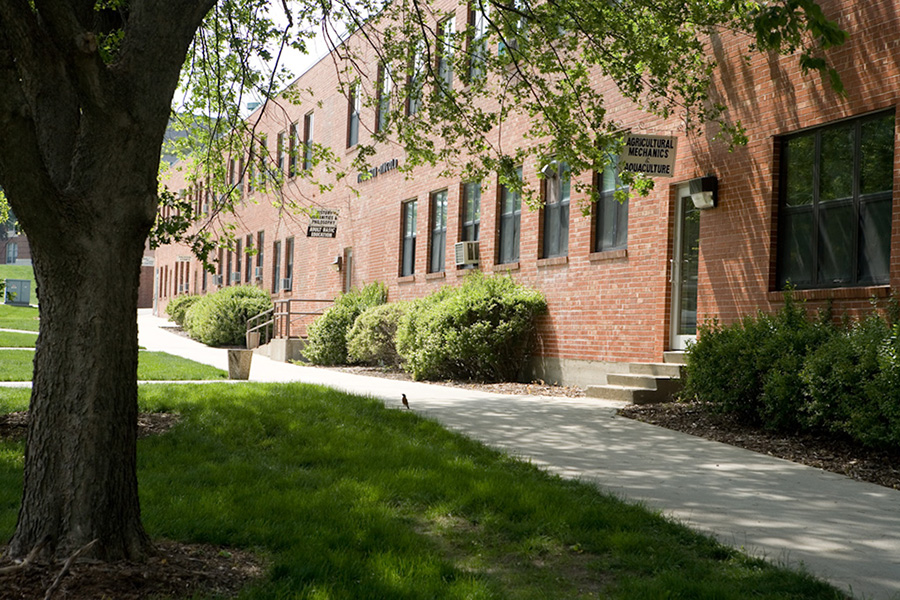 The Thompson-Ringold Building in 2007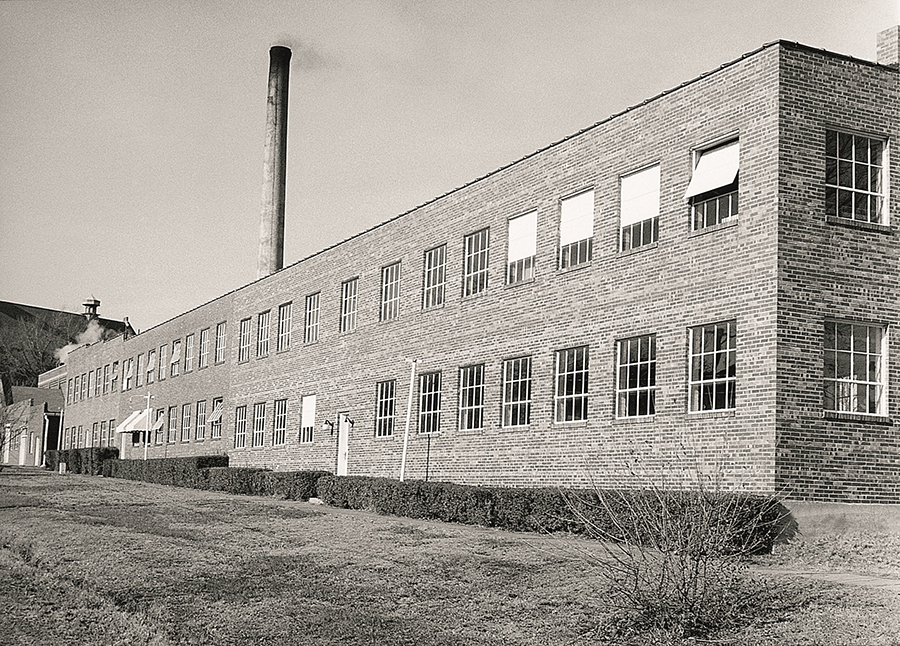 The Thompson-Ringold Building was completed in 1931 to serve as the hub for industrial arts programs.
The two-story building, located on Ninth Street at the east edge of campus, was completed in 1931 to serve as the hub for industrial arts programs. Totaling more than 38,000 square feet today, the building underwent multiple expansions and remodels throughout its lifespan. Eventually, it was named to honor two long-time faculty members in the industrial arts – Kenneth Thompson, who served at Northwest from 1942 to 1975, and Howard Ringold, who served from 1945 to 1975.
Northwest eliminated its industrial arts programming during the early 1990s, however, and the building supported a variety of uses during its remaining decades, including as a temporary home for staff offices and programs while other campus buildings were renovated.
Student Affairs staff moved to Thompson-Ringold while the J.W. Jones Student Union was renovated during the late 1990s. The Department of Humanities and Social Sciences relocated to Thompson-Ringold during the late 2000s while the lower level of Valk Center was renovated. Student Media relocated to Thompson-Ringold in 2010 as that program's newsroom in the lower level of Wells Hall was renovated.
Most recently, Thompson-Ringold housed mailing and printing services, an adult education literacy program and the Regional Professional Development Center.
The University, in recent months, also completed demolitions of North Complex and Phillips residence halls.
The grounds previously occupied by the demolished buildings are being transformed into green space. The University is evaluating future uses for the locations and has no plans to build new structures at this time.