Oct. 20, 2023
Northwest Missouri State University's Visiting Writers Series will conclude its fall lineup with Kazim Ali, whose work spans the genres of poetry, nonfiction, fiction novels and essays.
The event begins at 7 p.m. Thursday, Nov. 2, in the J.W. Jones Student Union Living Room. It is free and open to the public.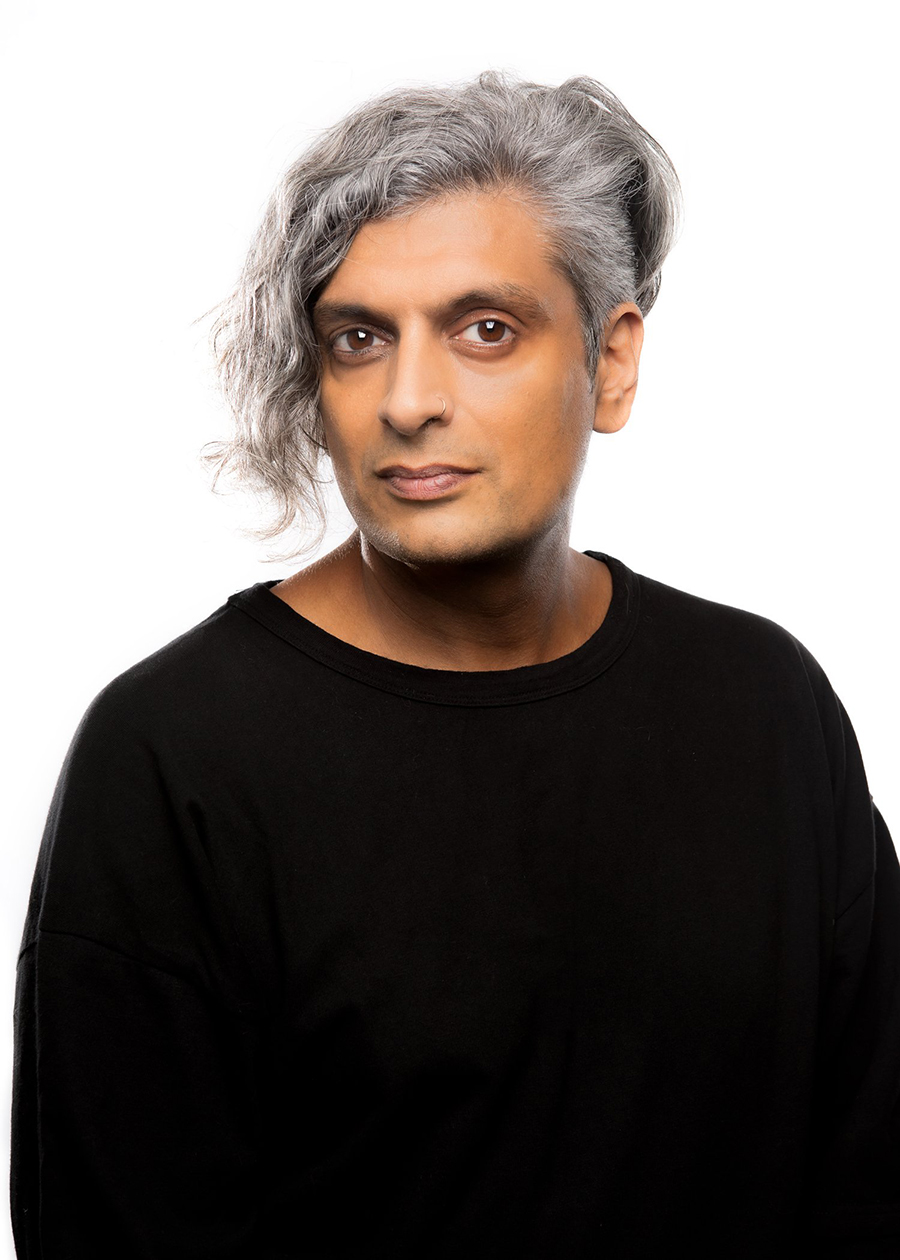 Kazim Ali
From his birth in the United Kingdom to living in the United States, Canada, India, France and the Middle East, Ali is the author of volumes of poetry including "Sky Ward," a winner of the Ohioana Book Award in Poetry, and "The Far Mosque," a winner of Alice James Books' New England/New York Award, as well as "Inquisition," "The Fortieth Day," "All One's Blue," and the cross-genre texts "Bright Felon and "Wind Instrument." His newest books include a volume of three long poems, titled "The Voice of Sheila Chandra," and a memoir of his Canadian childhood, "Northern Light."
His novels include "The Secret Room: A String Quartet" and essays "Silver Road: Essays, Maps & Calligraphies" and "Fasting for Ramadan: Notes from a Spiritual Practice." He also is an accomplished translator of other authors' works and an editor of several anthologies and books of criticism.
After a career in public policy and organizing, Ali taught at various colleges and universities, including Oberlin College in Ohio, Davidson College in North Carolina, St. Mary's College of California and Naropa University in Colorado. He currently is a professor of literature at the University of California, San Diego. He has bachelor's and master's degrees from the University of Albany-SUNY and a Master of Fine Arts degree from New York University.
The Visiting Writers Series is designed to enrich Northwest's educational mission while promoting the values of community, civil discourse and self-expression. Kawasaki Motors Manufacturing Corporation, Green Tower Press and the Department of Language, Literature and Writing sponsor the series.
For more information about the Visiting Writers Series, contact Daniel Biegelson, the series director and a senior instructor of English, at dbiegel@nwmissouri.edu or 660.562.1266.