May 2, 2023
By Edidiong Idong-Bassey, communication assistant
When a research article co-authored by Dr. Kevin Snead appeared on the cover of the American Chemical Society journal Biochemistry it represented an application of the foundation he gained at Northwest Missouri State University and a demonstration of his commitment to advancing science.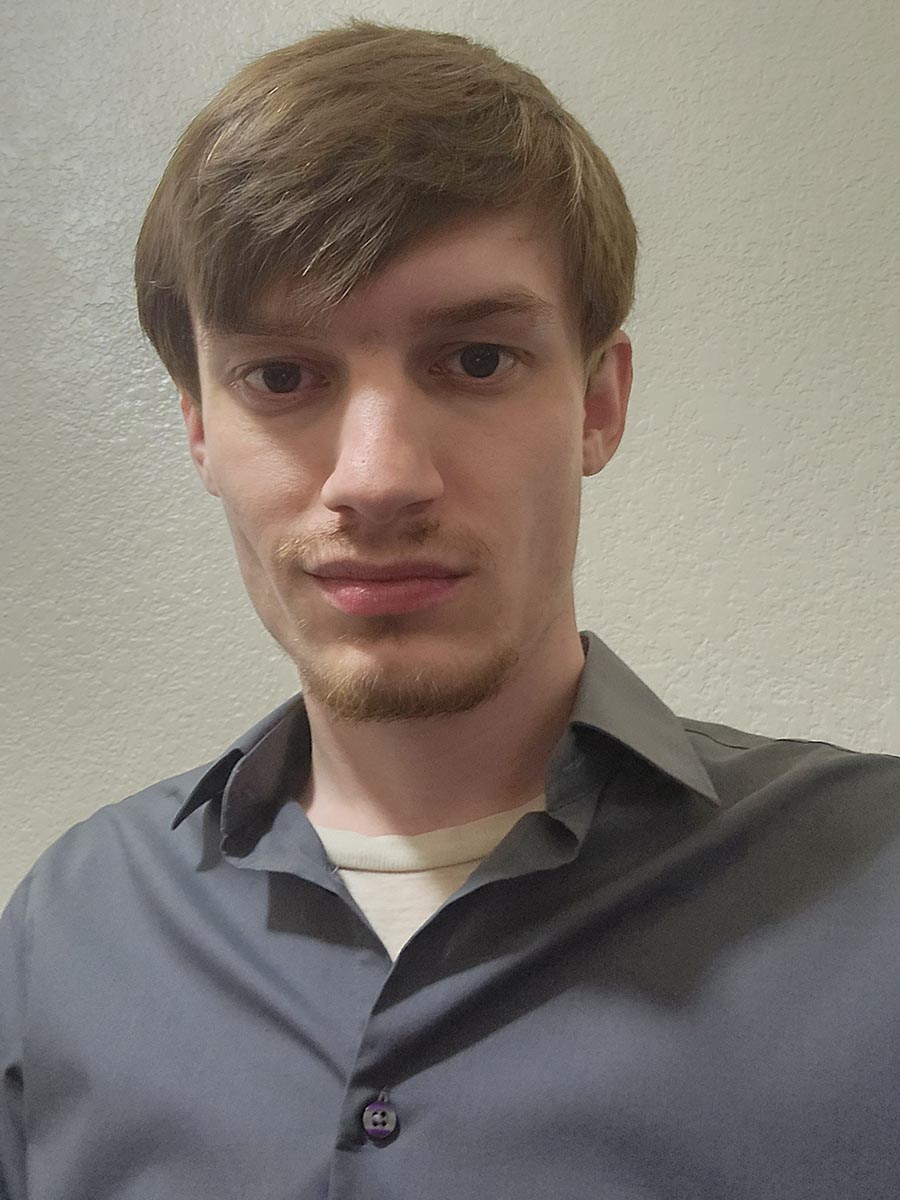 Dr. Kevin Snead
Snead, who recently completed a Ph.D. in biochemistry at the University of Oklahoma, worked closely with his colleagues to author "ParD Antitoxin Hotspot Alters a Disorder-to-Order Transition upon Binding to Its Cognate ParE Toxin, Lessening Its Interaction Affinity and Increasing Its Protease Degradation Kinetics," a paper focused on understanding the fundamentals of a toxin antitoxin system, its functions and how scientists can target this system.
"It was my first publication as the first author, so obviously that was huge," Snead said. "ACS Biochemistry is a great journal for my field and being selected for the cover was a major bonus. Anytime you can get that recognition is always a great feeling."
Snead, a native of Maryville, attended Maryville High School where he completed college-level courses through Northwest's Dual Credit program. He then enrolled at Northwest full-time to pursue a bachelor's degree in chemistry with an emphasis in biochemistry and graduated in 2016.
He plans to continue pursuing research in biochemistry and structural biology as he transitions into the next stage of his career.
"Northwest was a great starting point because all of the fundamental science was taught very well," Snead said. "The biggest help was that all the labs were taught by professors, who were able to share their expertise and experiences, which really helped me when I transitioned to my doctoral work at OU. The dedicated learning environment and the skills I learned at Northwest transferred very well."
At Northwest, Snead was a member of the Northwest chapter of the American Chemical Society. He says participating in the organization's professional events helped him envision a career path in chemistry.
"We invited speakers to talk with the organization, and those helped me see what I can do with a career in chemistry and biochemistry," he said.
Snead says the connections he made with Northwest science faculty and his academic coursework set him up for success in the biochemistry industry.
"You get to larger universities where a lot of the professors are there to do research, and teaching is kind of secondary," Snead said. "At Northwest, teaching is the primary focus, so professors care about how the students are doing. I always felt like if I had a problem, I could go to them, and they would be able to help."