March 23, 2023
Northwest Missouri State University continued its commemoration of Women's History Month on Tuesday by recognizing three individuals as "Influential Women of Northwest."
A Women's History Month tradition at Northwest since 2007, the University community is annually invited to nominate female students, faculty and staff who have positively influenced lives and made outstanding contributions to the community.
This year's staff and faculty award recipients were Stacy Carrick, Northwest's vice president of finance and administration, and Dr. Deborah Toomey, an associate professor of marketing in the Melvin D. and Valorie G. Booth School of Business.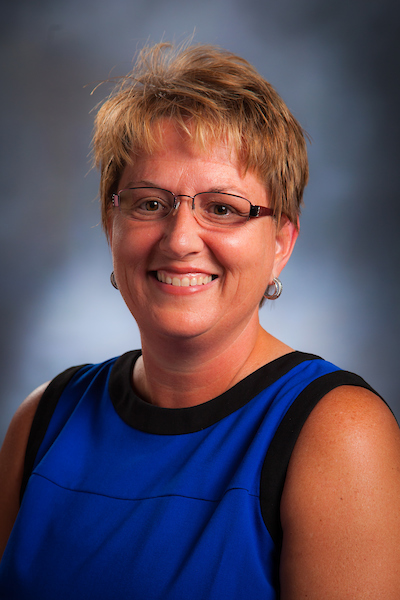 Stacy Carrick
Carrick joined the Northwest staff in 2010 and was recognized as a mentor to employees of the University as well as its students. In addition to her membership with the Northwest Leadership Team, she is involved with the American Institute of Certified Public Accountants, National Association of College and University Business Officers, Central Association of College and University Business Officers, Missouri Department of Higher Education and Workforce Development, Council on Public Higher Education in Missouri, Coordinating Board for Higher Education and the Mosaic Life Care Board of Trustees.
"Stacy's business acumen is unmatched," her nominator wrote. "The way she problem-solves is fascinating to see in action. She has such an in-depth knowledge of finance and creative ideas to constantly improve the financial status of Northwest Missouri State University. She is a caring and dedicated leader, constantly guiding her team to excel. She has high expectations and provides the necessary tools to meet those expectations."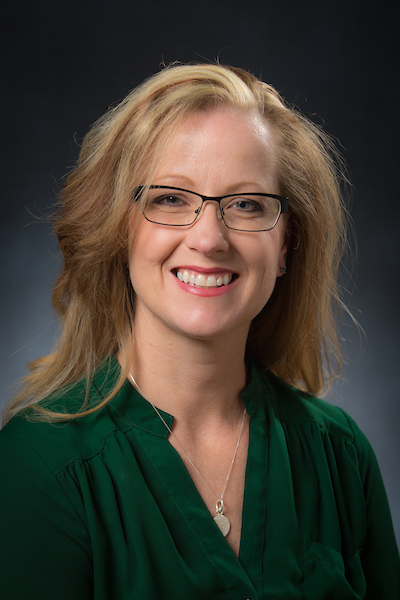 Dr. Deborah Toomey
Toomey joined Northwest in 1997 as coordinator of student orientation and transfer affairs. She continued in the University's admissions office until joining the faculty in 2006 and will retire at the conclusion of the academic year. During her tenure at Northwest, she was instrumental in the development of Summer Orientation Advisement and Registration and Knacktive in addition to serving as a provost fellow and as an advisor of AdInk and Cardinal Key.
"Dr. Toomey has always been one of the first to volunteer for special projects, always has her door open for students, staff and faculty, and is widely respected by all who have collaborated with her," her nominator wrote. "For her Northwest and Maryville lifetime community involvement, Dr. Deb Toomey deserves to receive the Influential Women of Northwest Award in her final year at Northwest."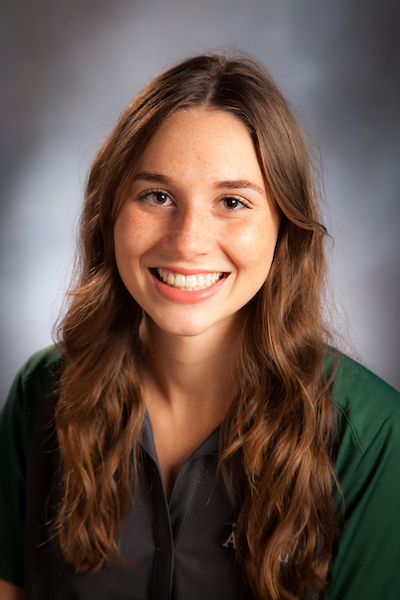 Elizabeth Motazedi
Elizabeth Motazedi, a senior from Joplin, Missouri, who is majoring in social studies education with an emphasis in history, received the Lonnae Young Influential Student Award, which is named in remembrance of Lonnae Young, a Northwest student who died unexpectedly in 2019.
Motazedi serves as Northwest's 2022-23 Student Senate president and was a student member of the University's Presidential Search Committee. She also is active with Phi Mu sorority, as a student ambassador and as a student member of the Northwest Alumni Association Board of Directors.
"Elizabeth has served the University in multiple ways, both seen and unseen," her nominator wrote. "She is an example of professionalism in the ways in which she shares her opinion. She is knowledgeable without being arrogant and listens to the considerations of those around her."
Left to right, Chelli Green, Stacy Carrick, Elizabeth Motazedi and Dr. Becky Albrecht participated in a panel discussion during Tuesday's celebration of "Influential Women of Northwest." (Photo by Bridget McLaughlin-Smith/Northwest Missouri State University)
In addition to the awards presentation, the event at the Agricultural Learning Center featured a panel discussion led by Northwest first lady Chelli Green with Dr. Becky Albrecht, the executive director of the Greater Maryville Chamber of Commerce, Carrick and Motazedi discussing their professional journeys and women who have inspired them.
Northwest celebrated Women's History Month throughout March with activities aligned with the national theme of "Celebrating Women Who Tell Our Stories" as a tribute to women in every community who have devoted their lives and talents to producing art and news, pursuing truth and reflecting society.
National Women's History Month originated in 1981 as a week-long celebration and the U.S. Congress declared in 1987 that it be celebrated each March. A presidential proclamation is issued annually to honor the achievements of American women.
In collaboration with the Women's History Month Advisory Board, Northwest activities are sponsored by the Office of the President and the Office of Diversity and Inclusion.