Feb. 21, 2023
By Edidiong Idong-Bassey, communication assistant
As beneficiaries of Northwest Missouri State University's profession-based education model, Brian Hesse and his wife are now giving back to the institution that helped shape their careers.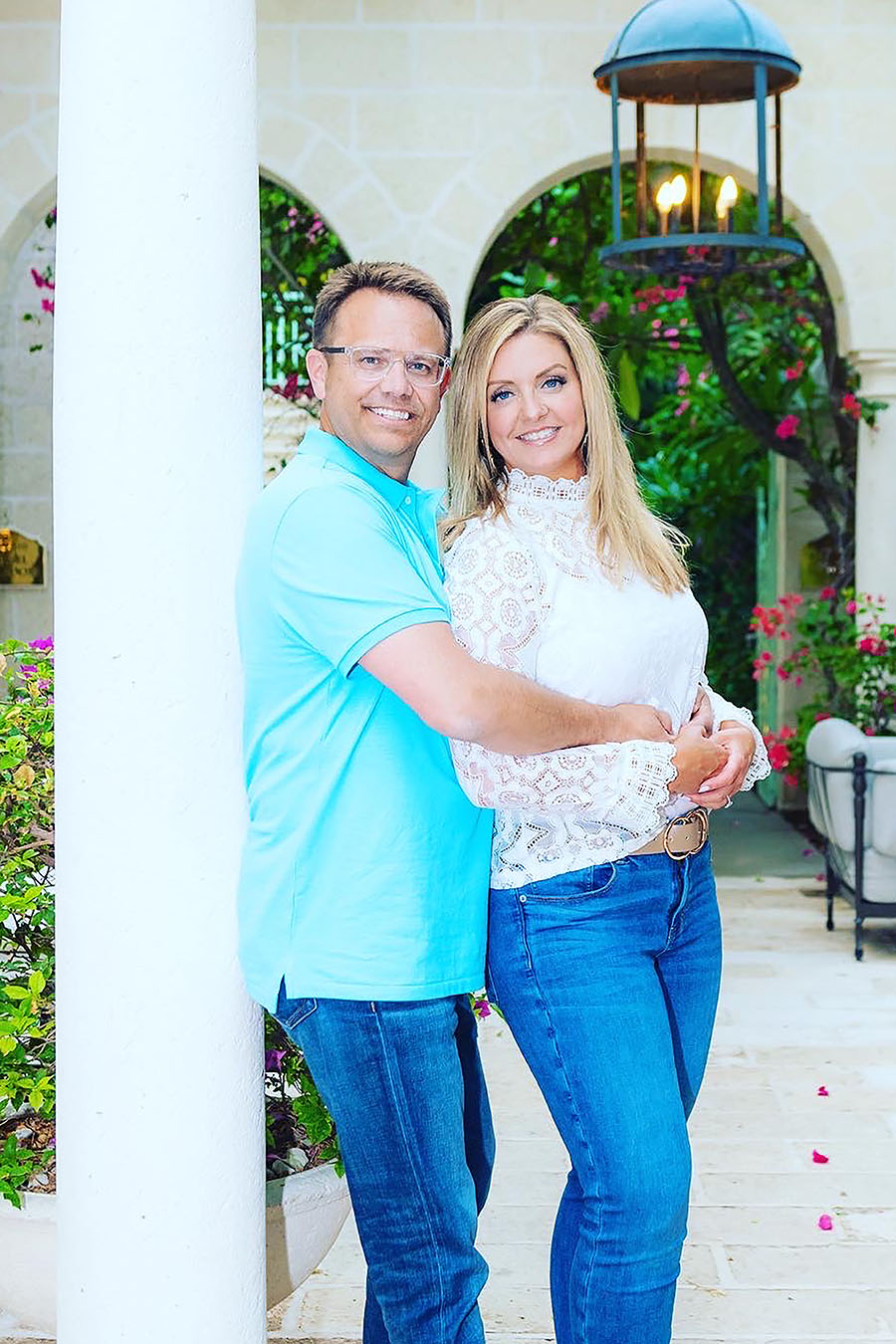 Brian and Holly Hesse (Submitted photo)
Brian and his wife, Holly, recently pledged a $100,000 gift to the Northwest Foundation to establish two scholarship funds – the Brian Hesse Scholarship for Business and the Hesse Family Scholarship for Vocal Music.
The business scholarship will be awarded to a full-time student studying a major offered within the Melvin D. and Valorie G. Booth School of Business, and the vocal music scholarship will be awarded to a student majoring in vocal music within the Department of Fine and Performing Arts.
Both scholarships will be given to incoming freshmen who have a high school GPA of 2.5 or higher, with academic achievement and financial need as the leading selection criteria. The scholarships are renewable during the recipients' sophomore, junior and senior years as long as they maintain a cumulative college GPA of 3.0 or above.
"My wife and I feel so fortunate we're in the position to provide these scholarships," Brian said. "Northwest is an amazing place to get your education. We're delighted to provide these scholarships to help ensure graduating high school students have a good opportunity to succeed in life."
After graduating from Northwest in 1995 with a bachelor's degree in marketing, Brian attended a career fair in Kansas City and landed interviews with two companies – one with a well-known brand and the other with a metal distribution company. He was offered both positions and ultimately selected the metal distributor because it offered a better career path.
Brian and Holly met at Northwest and have been married 26 years. Holly attended Northwest from 1992 to 1996 as a vocal music education major before completing her bachelor's and master's degrees in music education at the University of Missouri-St. Louis. She taught vocal music for 10 years in St. Louis and Chicago before leaving the classroom to raise the couple's two children, Jaxon and Ella.
Today, the Hesses reside in Mamaroneck, New York, and Brian is co-owner, president and chief executive officer of aluminum distributor PerenniAL. With 25 years of experience in the metals industry and leadership positions at multiple companies, Brian launched PerenniaAL last year with a commitment to ensuring sustainable services in the aluminum industry.
"As I grew and developed, I was able to take those skills that I learned at Northwest and hone them into what I wanted to do in my life – whether that was sales, marketing, a president and CEO or owning a company," he said.
A native of Mexico, Missouri, Brian chose to seek his college degree at Northwest after a campus tour because he appreciated the campus environment and location. He served as an assistant hall director, residential assistant and student ambassador. He was also a member of the American Marketing Association.
Brian says his involvement in student organizations provided stepping stones that helped him gain networking and professional skills, which helped grow his ability to talk with others and sell products. He also advanced his learning with faculty mentors, including Brenda Ryan, Russ Northup and Don Nothstine.
With all of those experiences, Brian felt equipped to enter the marketplace when he graduated from Northwest. More recently, he has begun to give back to the University by joining the Northwest Foundation's Board of Directors.
"It's the family feeling you get at Northwest," Brian said. "Being involved with all the things I was, the amazing professors and friends, I didn't feel like I was off at college with no one to support me and no one looking out for me."
The Brian Hesse Scholarship for Business and the Hesse Family Scholarship for Vocal Music remain open to accept future contributions from donors. To contribute to the scholarships or give to other Northwest initiatives, visit www.nwmissouri.edu/giveonline or contact Northwest's Office of University Advancement at 660.562.1248.