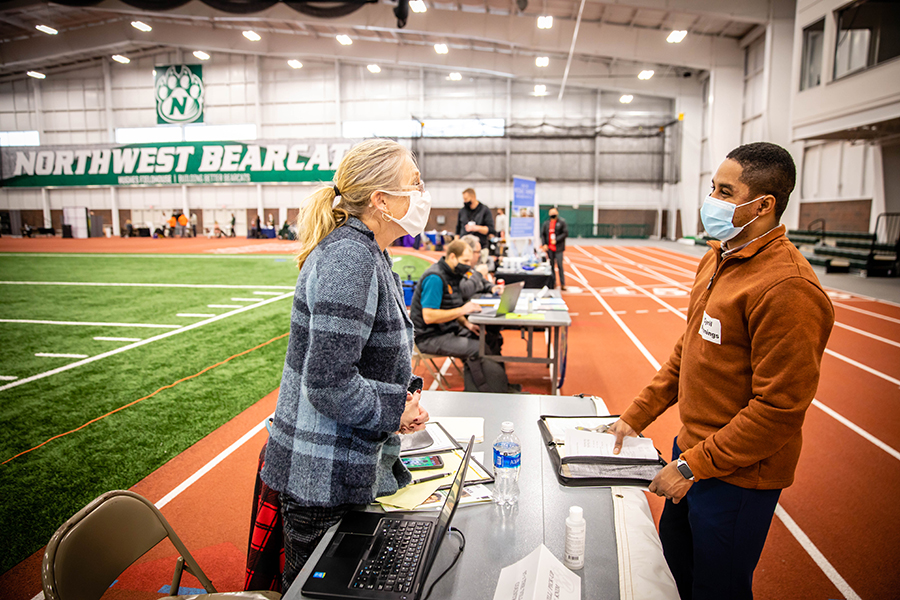 Northwest's Career Day provides students each semester with opportunities to seek internships and full-time jobs while networking with prospective employers. The spring Career Day is scheduled for Feb. 23 in the Hughes Fieldhouse. (Photos by Todd Weddle/Northwest Missouri State University)
Jan. 19, 2022
By Edidiong Idong-Bassey, communication assistant
Students of all levels at Northwest Missouri State University have an opportunity this spring to take part in Career Services networking and professional development events to secure internships and full-time employment.
Hannah Christian, the director of Career Services at Northwest, says now is the time for students to take advantage of the resources and networking opportunities it provides. 
"There are a record number of job openings available right now, and employers are very interested in interacting with students at our events," Christian said.
Upon graduating from Northwest, 96 percent of bachelor's degree earners and 99 percent of master's degree earners secure employment or continue their education within six months of graduation, according to the most recent data. Zippia, a career website, names Northwest the best college in Missouri for getting a job.
More details about Career Services spring offerings are provided below. For more information about the services and resources available through Northwest Career Services, call 660.562.1250 or visit www.nwmissouri.edu/career.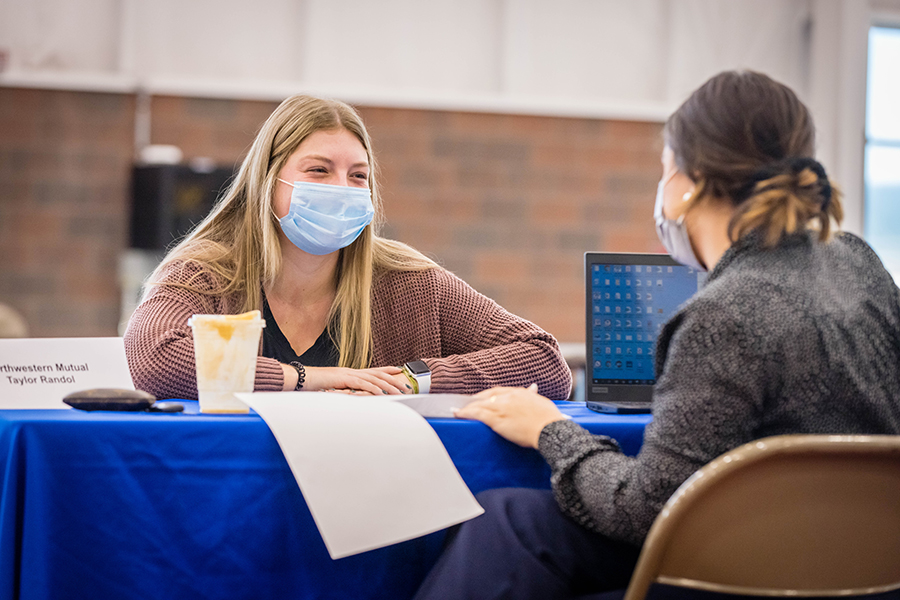 Speed Networking and Mock Interview Day help students practice their networking and interviewing skills with real employers.
Speed Networking
Career Services activities begin with Speed Networking on Tuesday, Feb. 8, in the J.W. Jones Student Union Ballroom. Sessions are at 1 p.m. and 3 p.m., and students may register to attend. During the event, employers stay seated while students rotate through various stations, practicing their handshakes and introductions every two minutes. In addition, students can participate in an optional networking activity between sessions from 2 to 3 p.m.
Mock Interview Day
Mock Interview Day is 8:30 a.m. to 4 p.m. Wednesday, Feb. 16, in the Carl and Cheryl Hughes Fieldhouse and online via Zoom. Mock Interview Day helps students gain interviewing experience and feedback on their résumés during meetings with real employers. Interviews are about 20 minutes and include five minutes for feedback. Students can register by submitting a résumé to Career Services in Administration Building Room 130.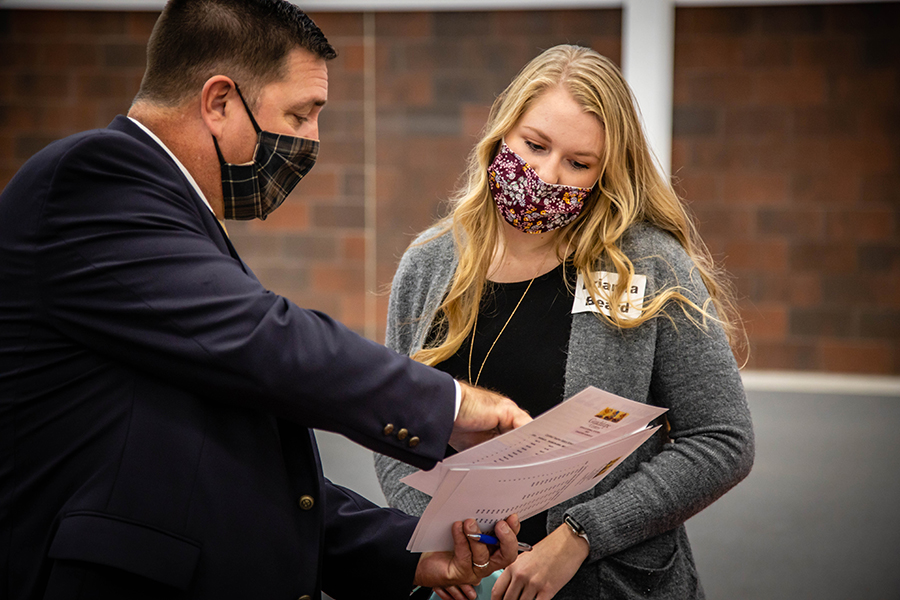 Students are encouraged to bring copies of their resumes to Career Day to share with employers. Career Services also provides resume reviews between 9 a.m. and 4 p.m. Monday through Friday.
Career Day
The spring Career Day is 9 a.m. to 1 p.m. Wednesday, Feb. 23, in the Hughes Fieldhouse. It provides students with opportunities to seek internships and full-time jobs while networking with prospective employers.
Click here to learn more details and view a listing of employers and schools attending Career Day.
Career Closet
Career Services also helps Northwest students dress for success by offering attire for all types of career fields at its Career Closet. Located in North Complex, it provides clothing and accessories to Northwest students at no cost.
Students may visit the Career Closet between 2 and 4 p.m. Monday through Friday or contact Career Services to schedule an appointment.