Fourteen distinguished members of the Northwest Missouri State University family will be honored during its annual Alumni Awards Banquet for dedicating their time, talent and service to the University as well as for accomplishments in their chosen fields.
The Northwest Alumni Association annually occurs during Family Weekend in September. Due to the COVID-19 pandemic, however, the 2020 banquet was postponed and the Northwest Alumni Association will honor both its 2020 and 2021 recipients this fall.
More information about the honorees is provided below, and more information about the Alumni Awards Banquet is available at www.nwmissouri.edu/alumni/events/.
Additionally, the Alumni Association is now collecting nominations for its 2022 Alumni Association Awards. Nominations must be submitted by March 1, 2022, on forms provided by the Alumni Association and will not be considered unless the entire nomination form is complete. Contact the Northwest Alumni Association for a nomination form at 660.562.1248, email alumni@nwmissouri.edu or complete the appropriate form located on the alumni web site at www.nwmissouri.edu/alumni/events/awards/nominations.htm.
Distinguished Alumni Award
Honorable Anne-Marie (Black) Clarke '70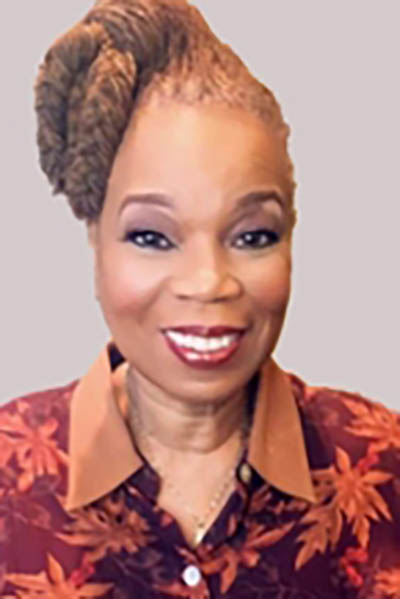 Clarke has spent a lifetime fighting for justice for children, families and marginalized people. After completing her bachelor's degree in political science at Northwest, she went to Saint Louis University's School of Law, where she earned her juris doctorate degree in 1973.
In 1981, Clarke became president of the Mound City Bar Association. Following her presidency, Clarke wrote a significant piece for the St. Louis Bar Journal, titled "The History of the Black Bar," which has been cited in a number of prominent publications, including J. Clay Smith's 1999 book, "Emancipation: The Making of the Black Lawyer 1844-1944."
In 1986, she was appointed as a hearing officer of the family court. She was assigned to both the Juvenile Division and the Domestic Relations Division, presiding over cases involving children in foster care and where she instituted the Pro Se Dissolution Docket for individuals who were proceeding without legal representation in divorce cases. She served the 22nd Judicial Circuit Court of St. Louis for 33 years, including as commissioner from 1998 until her retirement in 2019, making her one of the longest-serving judicial officers on the city bench.
In addition to her work as a judge, she was the first Black member of the Board of Governors for The Missouri Bar in 1986 and was appointed in 1993 by then-Gov. Mel Carnahan as a member of the St. Louis Board of Police Commissioners, making her the first Black woman to serve on that board. She went on to serve four years as the first female president of the five-member Board of Police Commissioners.
In 2017, Clarke began a one-year term as the 47th chair of the Judicial Council Division of the National Bar Association, where she led a delegation of nearly 200 judges, lawyers, friends and family members to the Dominican Republic for a service project working with children from Haiti and the Dominican Republic.
She is the recipient of numerous professional awards, including the Missouri Supreme Court Judicial Excellence Award and was named a Legal Legend by the Mound City Bar Association. In 2019, she was inducted into the Saint Louis University School of Law Order of the Fleur de Lis Hall of Fame, the highest honor bestowed upon law school alumni. In 2021, she was appointed by Missouri Gov. Mike Parsons to serve on the Coordinating Board for Higher Education.
She returned to Northwest in 2020 to be the keynote speaker at the Martin Luther King Day Peace Brunch. She is also an active member of the Northwest Alumni Association's Black Alumni and Friends Chapter.
Jerry Moyer '76, '78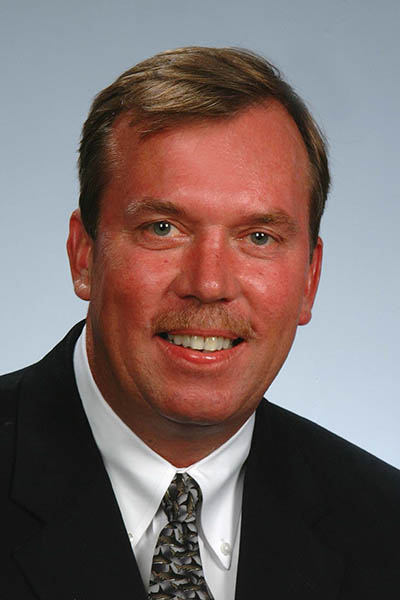 Moyer joined Planning Research Corporation at Kennedy Space Center after graduating from Northwest with his undergraduate and master's degrees. As a lead project engineer from 1979 to 1982, he was responsible for the development and activation of the Kennedy Space Center's life sciences research and flight experiment support capabilities as well as facilities and systems and the Dryden Flight Research Center, now Armstrong Flight Research Center for the post-flight recovery, in addition to processing space shuttle experiments and collecting important data from flight crews immediately after landings.
After joining Bionetics in 1982, the organizations he built and directed provided ground support for more than 2,000 flight experiments covering 130 space shuttle missions as well as providing medical and laboratory services required for space shuttle launch and landing operations. Under Moyer's leadership as Bionetics' program manager for the Kennedy Space Center Life Sciences Support Contract, Bionetics grew its capabilities to provide engineering and mission integration services required for payload systems development and the successful flight of more than 50 Kennedy Space Center-managed life sciences payloads.
During his tenure with Bionetics at Kennedy Space Center from 1982 to 1987 and from 1990 to his retirement in 2020 as director of engineering and space operations, he was instrumental in the development of the Space Life Science Training Program, an intensive six-week program funded by NASA headquarters and designed to educate and inspire NASA's next generation of scientists and engineers. In 2001, Moyer identified the need for expanded state-of-the-art laboratory facilities at Kennedy Space Center in order to support future flight experiments planned for the International Space Station. Moyer worked with NASA, Space Florida and the Florida Office of Tourism and Economic Development to establish land use and other partnership agreements that would allow the development of a 400-acre commerce park on Kennedy Space Center property to include state-funded construction of a new 100,000-square-foot facility called the Space Life Sciences Laboratory.
He is a past member of the American Society for Gravitational and Space Research, The National Space Club and the Association of Governing Boards of Universities and Colleges. He also served as chair of the board of directors for the National Space Club, the Florida Space Research Institute for two terms as well as serving on the Board of Directors for the Northwest Foundation, SpaceTEC (a national resource center for aerospace technical education), the Aerospace Technician Certification Advisory Committee and executive board for the Kennedy Space Center Support Committee.
Moyer was selected by the National Research Council of Canada and served on Canada's Committee for Experimentation in Space in addition to representing life sciences disciplines at the Space Shuttle Environmental Workshop. He was a featured speaker at the 2002 "In Space" symposium at the National Museum of Emerging Science and Innovation in Tokyo, Japan, and provided consultation to Japanese-based agencies and businesses on space commercialization.
He holds a patent for space-related systems and was inducted into the National Space Club's Space Worker Hall of Fame in October 2019 for Spaceflight Advocacy and Education. He is also a recipient of NASA's coveted Public Service Medal.
Distinguished Faculty Award
Dr. Tyler Tapps '04, '06
Tapps began his career at Northwest in 2014 as an assistant professor in the School of Health Science and Wellness and was promoted to associate professor in 2017. He also is a veteran of foreign war, having served six years in the United States Air Force – Air National guard as a F-16 combustion and fuels system specialist, achieving the highest certification available as a level 7 expert upon his graduation from Airman Leadership School. Tapps served for six years with multiple deployments, both stateside and abroad, before being honorably discharged in 2006 to begin his doctoral studies.
Since joining the Northwest faculty, Tapps has served as assistant director of the School of Health Science and Wellness and for the past two years as a Fellow for Strategy as part of the Institutional Effectiveness Team. Prior to these roles, he served four years as the graduate coordinator, supervising students and helping implement unique curriculum changes to facilitate program graduate enrollment growth.
Additionally, Tapps has served as chair of the graduate council, chair of the Faculty Senate Research Committee and as an internal evaluator for the Hope 4 All suicide prevention grant, which Northwest's Wellness Center received in 2019. Tapps has also served Northwest in three separate provost fellow roles spanning five years. As a provost fellow, he benefits from academic leadership experience in key campus administrative roles and direct assistance in the developing and implementation of Northwest's strategic planning process.
Tapps has contributed articles to many research and professional publications. His work has highlighted nutrition for older adults and the benefits of trails for communities and economy, for which two of his classes are credited with the development and design of the Bearcat Trail on the Northwest campus. He has also written about the skills and experiences to include on resumes as well as the importance of young professionals to be involved in their communities. He also served as the editor of three textbooks, "Working Toward Wellness," "Dimensions of Leisure" and the best-selling "Foundations of Recreation." He has been invited to present more than 15 of his peer-reviewed works at the international, national and state levels.
In addition to being a respected and valued faculty member at Northwest, Tapps is involved within the Maryville community. He serves as an executive board member for the Greater Maryville Chamber of Commerce and previously sat on the Maryville Parks and Recreation Board and as a member of the St. Gregory Barbarigo Catholic Parish Finance Committee. He was also a campaign board member and an advisory member for the Department for National Resources Statewide Comprehensive Outdoor Recreation Plan group and held roles with grant funding agencies such as the Land and Water Conservation Fund. 
Tapps graduated from Northwest with a bachelor's degree in corporate recreation and wellness and a master's degree in recreation. He received the Northwest Alumni Association's Young Alumni Award in 2012 as well as Northwest's Faculty Excellence Award for Scholarship in 2017 and the University's Excellence in Agility and Innovation Award in 2019, both awarded by leadership at Northwest.
Dr. Gretchen Thornsberry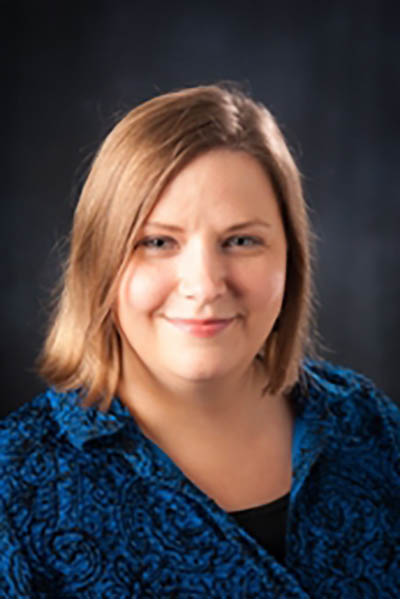 Thornsberry joined Northwest as the chemical safety manager in the Department of Natural Sciences while teaching as an adjunct in chemistry and biology. She also taught in the Upward Bound program in science. In 2009, she was hired as an assistant professor in biology and tenured and promoted to associate professor in 2016.

Her research has focused on the genetics of biofilm formation in staphylococcus, the identification of new bacteria species, and work in microbiology education research. Thornsberry's research has been published in numerous journals, including American Biology Teacher, Mechanisms of Ageing and Development, Nature Genetics, and Genetical Research. She has also been selected to present at several peer-reviewed conferences at the regional and national levels. Her research has provided significant support directly to students through supervision of many undergraduate research projects.

Thornsberry's contributions to Northwest are considerable. She serves as a faculty advisor for Northwest's Pre-Health Occupation Club and on Faculty Senate committees. She also devotes considerable time toward the recruitment and mentoring of Northwest students. 
In addition to her University service, Thornsberry has served on the Missouri Branch of the American Society for Microbiology. She has served as director of the Missouri Science Olympiad Region 1-B tournament for 15 years and as the state event coordinator for the Science Olympiad. She is a promoter and educator for Women in Science, Technology, Engineering and Mathematics (STEM). She also educates early learners about science by leading hands-on STEM day activities and a hands-on microbiology lab for Project Lead the Way at Northwest's Horace Mann Laboratory School.
She has received numerous undergraduate and graduate school recognitions and has been recognized for her dedication to both her students and her profession. She has been a faculty nominee for the University's Influential Women of Northwest award. She was named a Top 10 Professor by Northwest's Mortar Board honor society in 2013, received the Northwest CITE Online Teaching Fellowship in 2010 and the Dean's Faculty Award for Service in the College of Arts and Sciences in 2008.
Distinguished Faculty Emeritus Award
Thomas Carneal
Carneal, a native of Plattsmouth, Nebraska, enlisted in the Army in 1953 to become a medical technician and was stationed in Germany at an evacuation hospital. He was discharged in 1956 at the rank of U.S. Army, E-5, receiving the Good Conduct Medal, National Defense Medal and Germany Occupation Medal. After returning to the United States, Carneal earned his bachelor's and master's degrees from the University of Kansas City in 1963 and 1966, respectively. From 1966 to 1969, he worked on his Ph.D. through the University of Missouri-Columbia.
He came to Northwest in 1967 as a faculty member in history, serving as chair of the Department of History, Humanities and Social Sciences from 1993 until his retirement in 2002. He taught and developed courses and programs in history and guided the department through multiple name changes, purposes and physical locations. He also was instrumental in the development of the public history program, which stemmed from his work with the Nodaway County Historical Society, creating an ongoing collaboration involving Northwest, the city of Maryville and Nodaway County.
Carneal's professional contributions to Northwest included international student recruitment, teaching public history and research. On behalf of the University, he traveled to Tokyo, Cairo, Hong Kong, Istanbul and other places resulting in the successful recruitment of international students from 14 countries. He also assisted in raising awareness of Northwest's growing international student population through his work on the Joyce and Harvey White International Flag Plaza.
His professional achievements are centered in his work to preserve the history of Nodaway County and northwest Missouri. His work to build the Nodaway County Historical Society, as well as the development of the Northwest Missouri State University Archives and Missouriana Collection, not only preserved the cultural heritage of the region but has connected numerous students and citizens with the area's past. He also worked on National Register of Historic Places nominations for more than 150 structures in northwest Missouri, including the Thomas Gaunt House on the Northwest campus and the Nodaway County Courthouse.
After his retirement, he served for six years as a member of the Northwest Foundation Board of Directors. Carneal is also highly respected in the American Kennel Club, where he has served as a judge since 1995 and is recognized as a Breeder of Merit for AKC Conformation. He has served as president and chairman of the Board of Directors of the St. Joseph Kennel Club as well as annual show director for almost a quarter of a century.
Laura Widmer '79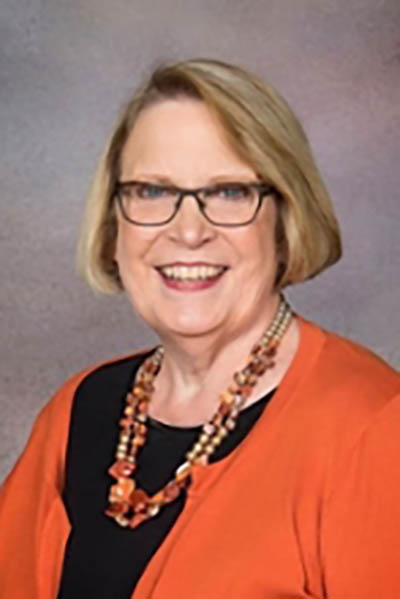 Widmer graduated from Northwest with bachelor's degrees in education and in English-journalism. She began working at Northwest in 1983 as an assistant professor in Department of Mass Communication and as the student publications director, retiring in 2012.
Widmer knew Northwest student publications needed to be competitive to attract quality students. Though Northwest had a yearbook and newspaper, she added a four-state travel magazine, Heartland View, in 1992 to keep up with industry trends. In 1995, The Northwest Missourian newspaper expanded its coverage to include Maryville news and high school sports, which have been included in the print and online editions since.
In 1996, the 75th edition of The Tower yearbook featured a CD that included video, audio clips, extended campus coverage and photos. That same year, The Missourian began publishing its content online through the University's server. Eventually, in 2000, The Missourian purchased its own URL, enabling the staff to produce daily content that included video and more interactive stories. The 2005 Tower yearbook included a DVD supplement.
Throughout her career, Widmer directed Northwest's summer publication workshops and co-founded the Yearbook Workshop and Idea Forum (YWIF), which was the largest college yearbook media workshop in the country for 20 years. Under her innovative leadership, publication students had the training and first-hand experience to be competitive in the journalism job market.
Widmer received the Governor's Award for Excellence in Education and two Dean's Faculty Awards for service and teaching. She served as Northwest's Faculty Senate president and as president of the Missouri Association of Faculty Senates. She was recognized by College Media Advisers with Honor Roll Yearbook Adviser, Distinguished Yearbook Advisor and Distinguished Multimedia Advisor awards. In 2003, she was inducted into the John Boyd Hall of Fame, which recognizes longtime College Media Association members for contributions to the betterment and value of student media programs.
Widmer won the Missouri College Media Association Advisor of the Year award and was inducted into the MCMA Hall of Fame. Five of her student editors won the prestigious Missouri Journalist of the Year Award. She also was recognized by National Scholastic Press Association with its highest advisor award, the Pioneer.
In 2008, she started her own newspaper, The Chariton Valley News Press, in her hometown of Salisbury, Missouri, hiring Northwest graduates and interns to run the everyday operations, while she served as owner and publisher until 2012.
Currently, Widmer is the executive director of the Minneapolis-based National Scholastic Press Association/Associated Collegiate Press, the largest association representing high school and collegiate journalists. She also returns to Northwest at the start of each fall semester to help train Tower staff.
Honorary Alumni Award
John Richmond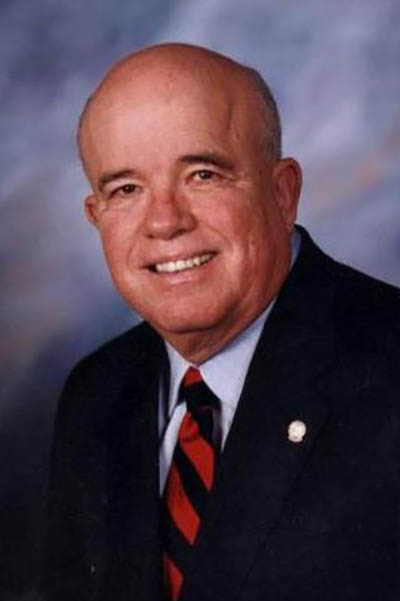 Richmond was a member of the Northwest Board of Regents from 2013 to 2019, serving as chair of the People, Finance and Operations Committee from 2017 to 2019. During his tenure as a regent, he took his responsibilities seriously and worked hard to do what he believed was best for students, faculty, staff and the University as a whole. He often devoted time to attend student forums and engage students in conversations about their Northwest experiences.
Richmond's leadership and expertise helped Northwest balance its budget with a strategic eye on ensuring access, affordability and quality while preserving long-term viability for the University's future. The Bachelor of Science in Nursing program became a reality due in part to his efforts and support. Although he never attended Northwest as a student, he is a valuable advocate for Northwest.
Richmond served 29 years as president and chief executive officer of Northwest Medical Center in Albany, Missouri, and remains a leader in the northwest Missouri region. He has a passion for supporting individuals and organizations dealing with mental health issues, special needs, poverty and related challenges. Richmond also provides support in a variety of ways for the Benedictine Sisters of Perpetual Adoration. He can be found on many Sundays joining the sisters for coffee and pastries after mass, often providing donuts for the sisters and their guests. His generosity and kindness also span globally as he and his wife, Aileen, raised money to help build an orphanage in South Africa.
He speaks of his love for his adopted alma mater to all he encounters. He knows firsthand how important the quality of education is at Northwest. Richmond is a true Bearcat and can often be found at athletic events, groundbreakings and other University events, both on and off campus.
Faith Carey-Spark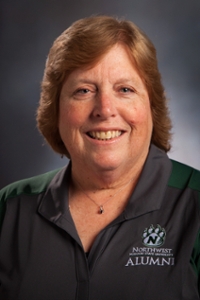 Carey-Spark's love for Northwest started when she attended Bearcat football games with her husband, Dennis Spark, a 1973 Northwest graduate. At the same time, she met other passionate Bearcats and was introduced to the Northwest Alumni Association and its Central Iowa Alumni and Friends Chapter. After her involvement with the Iowa State Alumni Association, she was aware of the importance of staying connected with fellow alumni, and she wanted their family to have the same connection with Dennis's alma mater.
Carey-Spark's involvement with the Northwest Alumni Association and its Central Iowa Alumni and Friends Chapter have contributed to the growth of the chapter. She can often be found welcoming guests at monthly Thursday evening socials, raising money for the chapter scholarship and organizing volunteers for a variety of Northwest and alumni chapter events, such as the Northwest booth at the Iowa State Fair, the chapter tailgate at the Iowa Cubs game, new student send-offs and Meals for the Heartland. Because of her leadership and dedication, the Central Iowa Alumni and Friends Chapter is one of Northwest's most active and successful chapters.
Carey-Spark has served in a variety of leadership capacities, both for the chapter and as a member of the Northwest Alumni Association Board of Directors. She served as president and co-president of the Central Iowa Alumni and Friends Chapter and has the distinction of being the first Northwest "friend" elected to serve on the Northwest Alumni Association Board of Directors for the full six-year term. During her Board tenure, she was actively involved in volunteering at Northwest tailgates, Homecoming activities and the Alumni Awards Banquet. 
Carey-Spark became a Bearcat the day she married Dennis and continues to emulate the Northwest Alumni Association's mission to connect, mentor and promote the University.
Public Service Award
Sharon (Cross) Bonnett '65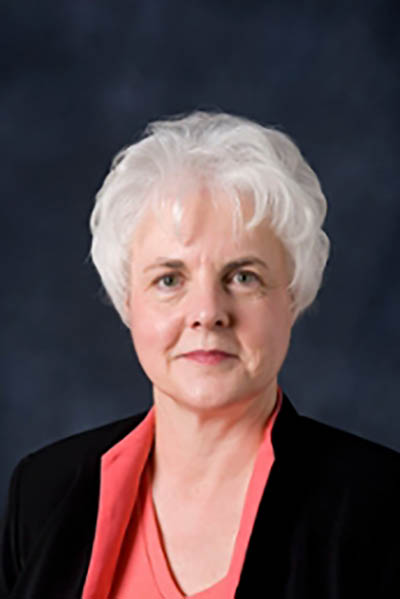 Bonnett came to Northwest in 1972 and made a profound difference in public radio at the University and throughout the northwest Missouri region. She served as producer, program director and general manager of the campus radio station, KXCV.
While at Northwest, she expanded the station's coverage area through KRNW, a repeater station in Chillicothe; provided audio reader services for the visually impaired; and launched the Bearcat Radio Network. In addition, she extended KXCV's broadcast schedule to 24 hours a day, seven days a week and 365 days a year. She also oversaw the installation of a new tower and digital conversion project that provides digital broadcasting to northwest Missouri.
She is the recipient of several Missouri Broadcast Association awards as well as two national Corporation for Public Broadcasting awards. She retired in June 2006 after 34 years of service, but her passion for public broadcasting continues to impact listeners and future generations of student broadcasters.
With Bonnett's assistance, the Warren Stucki Broadcast Museum was created. Located in Wells Hall, it offers visual examples of the various stages of broadcast development, including a mock-up of a 1940s era radio station.
Bonnett is an avid fan of public radio and remains proud that its tradition of public service continues, along with a commitment to student training. While remaining in contact with many of her former students, she has mentored international students, assisting them in acclimating to the American culture and staying in contact with them when they return to their respective countries.
After her 34-year career with public radio at Northwest, Bonnett immersed herself in community service. She is a member of P.E.O., a women's education and philanthropic organization for which she has served as an officer; she is involved with patient advocacy and has devoted herself to animal rescue. She started the travel company, Travel Tails Tours, from which 100 percent of the profit or commission gained from each trip is gifted to the Maryville and St. Joseph animal shelters for the care and protection of animals.
Jason McDowell '03, '10, 18
McDowell served on the Maryville City Council from 2015 to 2021, holding the office of mayor from 2016 to 2018. He was a driving force behind such projects as the new Maryville Public Safety facility, the Event Center at Mozingo Lake Recreation Area and the South Main corridor project, all while ensuring taxpayer dollars were used in a fiscally responsible way. While mayor, the citizens of Maryville passed a tax on tourism and economic development that assisted Northwest with funding for the construction and operation of the Carl and Cheryl Hughes Fieldhouse as well as establishing community-wide marketing for a newly created Tourism Committee. 
As a community member, McDowell has served on numerous volunteer boards and committees in both Maryville and Nodaway County. He serves on the board of directors for Nodaway County Big Brothers and Big Sisters. He also served on the Nodaway County DARE board from 2017 to 2019, serving as president for one year. McDowell can also be found volunteering at the Ravenwood Community Breakfast.
McDowell's public service to the community carries through his profession as an educator in Nodaway County. Prior to becoming an administrator, he taught sixth grade science at Maryville Middle School and served as assistant director of what was then the ACES Alternative School, working within a cooperative of 21 school districts to provide alternative education programming to students with behavioral needs. He is currently the pre-K-12 principal for the Northeast Nodaway R-V School District, having held prior positions as assistant principal, elementary principal and interim superintendent.
McDowell has been recognized locally and statewide for his contributions to the field of education in Nodaway County. In 2017, he was featured as one of the Maryville Forum's "Everyday Heroes." In 2019, he was chosen by peers in northwest Missouri to receive the Missouri Exemplary New Principal award, which is presented by the Missouri Association of Elementary School Principals and annually honors 11 principals in the state. McDowell was featured by Ingram's Business Magazine in 2019 as one of "50 Missourians You Should Know."
Turret Service Award
Linda (Nichols) Place '72, '09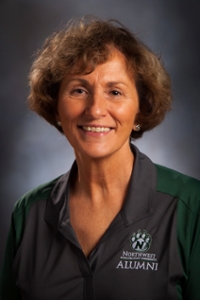 Place has served in many volunteer and leadership roles for Northwest, the Northwest Alumni Association and the Northwest Foundation.
Place served on the Northwest Alumni Association Board of Directors for eight years, six of which were dedicated to serving in leadership roles of vice president, president and past president. While serving as board president, the Alumni Association Board established a new structure and framework for Board committee work with an emphasis on chapter outreach, promotion of Northwest, connecting students with alumni and focusing on increasing diversity and inclusion. Under Place's leadership, the Northwest Black Alumni and Friends Chapter was chartered, and a student representative was added to the Board membership. She also established a mentor program for new Board members by pairing them with current members during their first year of service. As president of the Alumni Association, Place served as the representative to the Northwest Foundation Board. During that time, she was a member of the Membership Committee and was co-chair of the Invest in Northwest initiative of the Forever Green Campaign.
She and her family's commitment to Northwest is evident through their personal philanthropy. The Place family endowed a memorial scholarship, named for Charles M. Place. The Place family has also gifted to the Carl and Cheryl Hughes Fieldhouse, and the family is a Homesteader donor to the Agricultural Learning Center.
As a former educator, she makes it a priority to connect with Northwest students. She and fellow Alumni Association Board member Marsha Leopard were instrumental in creating the New Student Send-off program, which welcomes new Northwest students to the Bearcat family. Additionally, she served as alumni director and mentor for the Alpha Sigma Alpha sorority's Northwest chapter. She stays connected with her Northwest Alpha Sigma Alpha sisters, many of whom graduated more than 40 years ago.
Gary Thompson '76 (posthumously)
Thompson graduated from Northwest with a double major in finance and business management. He was hired by The Hartford as a commercial underwriter and underwriting trainee in 1976, rising to the pinnacle of leadership during the next 43 years. In 2005, he was appointed executive vice president and served in that capacity until his retirement in 2013. Thompson was especially proud to be the only top level executive at The Hartford who was not from an Ivy League university and made it a point to remind peers that he was a Bearcat from Northwest Missouri State University.
Thompson had a passion for Northwest that he showed through his contributions and dedication to the University and the Northwest Foundation. He served on the Northwest Foundation Board of Directors from 2007 until his death in 2019, having served multiple terms. During his tenure, Thompson was a member of the Finance and Executive committees. He was instrumental in the creation of the Governance Committee, serving as its chair for two years. At the time of his passing, he was the Board's vice president and was to be president-elect for 2020-2021.
Thompson was an instrumental leader and advocate of the Forever Green campaign to support the University and its students. He and his wife, Kathy, were eager to assist and promote the Founding 50, a group of donors who generously contributed $50,000 or more to the Carl and Cheryl Hughes Fieldhouse project. Their gift funded the electronic scoreboard that is named in their honor inside the fieldhouse. In addition to his generous support to the Foundation, Thompson was a mentor and loyal supporter of his fraternity Phi Sigma Kappa.
Young Alumni Award
Bilal Clarance '05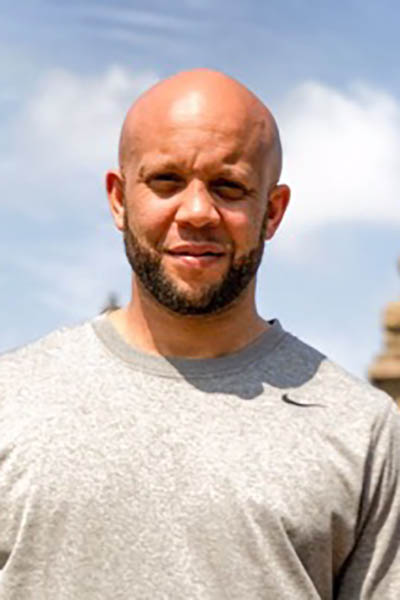 Clarance, a native of Copenhagen, Denmark, graduated from Northwest with a degree in interactive digital media with a computer science emphasis. A member of the Bearcat men's basketball team from 2003 to 2005, his talents helped lead the 2003-2004 team to the NCAA Division II Elite Eight Tournament in Bakersfield, California. The success of that team was honored with induction into the M-Club Hall of Fame in 2014.
Clarance 's athletic talents led him to opportunities playing professional basketball for several European teams from 2005 to 2009. In 1999, at age 19, he was selected to play for the Danish national basketball team and remained on that team until 2008, serving as captain his last year. In 2006, he was honored with the Most Valuable Player award for the Danish squad in the Nordic Championships, a tournament featuring the best players on national teams from Sweden, Finland, Norway, Denmark and Iceland. Clarence finished his professional basketball career as co-captain of the CB Tijola, Spain, team in 2008-2009.
During the professional basketball off-season, Clarance developed his expertise in technology by doing freelance work, developing multiple technology platforms and websites for a variety of companies worldwide. Clarance's professional career in technology continued to expand and allowed him to return to the United States in 2009 when he began working for GetFugu. Over the next few years, his career would allow him to gain experience from various software companies.
From 2012 to 2019, he worked for Silicon Valley technology giant, Apple, in a variety of positions, including software engineer, senior software engineer and software engineering manager. His achievements at Apple included leading presentations of new and emerging technologies; designing, implementing and maintaining Core Product Services for Apple Online Store; and leading a team at the Apple Online Store that was responsible for the service tier powering the online store at scale, egress and ingress of data. He currently serves as senior director of data engineering at Capital One in the San Francisco Bay area.
Clarance's connection to Northwest remains strong as he maintains contact with faculty in the School of Computer Science and Information Systems and staff with the Bearcat basketball program. In 2017, he returned to campus as the winter commencement speaker.
J.R. Kurz '04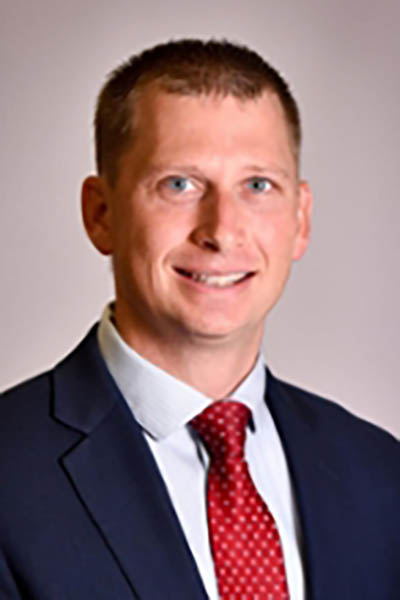 Kurz graduated from Northwest with a bachelor's degree in finance and a minor in economics. After graduating, he began work for Edward Jones as a financial advisor and now owns his own practice in Maryville, managing financial needs of people in the northwest Missouri region. 
Kurz was recognized as one of the top 1,200 advisors out of a pool of 17,000 for multiple years and has been recognized by having the highest production level of the firm – a distinction only obtained by 7.5 percent of all advisors. He also was honored to receive the Ted Jones Spirit of Caring Region Award, an award selected by his peers, which recognizes the financial advisor who exemplifies the values, culture and unyielding dedication to giving back to his clients, community, other financial advisors, branch teams and their regional network. Notably, Kurz is in the top 10 percentile of customer satisfaction response from his clients.
His commitment to Northwest includes serving as a guest lecturer for the investment principles class and as a trainer, committee member and mentor for department and student-related experiences. Kurz has hired and trained many Northwest students as financial advisement interns and provided them with field experiences.
Kurz is dedicated to giving back and is heavily involved in the Maryville community. He is a member of the Maryville R-II School Board, the Mosaic Medical Center–Maryville Advisory Board, the Maryville Industrial Development Corporation, the St. Gregory Barbarigo Catholic School Advisory Board and Finance Committee, and he is a member of the 100 Squared Men organization. He is also a member of the Maryville Rotary Club, recognized as a Paul Harris Fellow, and is a former member of the Greater Maryville Chamber of Commerce Board. Kurz also has a passion for working with youth and volunteers as a coach in Maryville, serving as a youth Twisters soccer coach, youth basketball coach and middle school girls basketball coach at St. Gregory.