2020 Research Award Winners
First Place Winner
"Trumpets of the Renaissance: Structural Development and Applications"
Trumpets of the Renaissance, written for Dr. Rebecca Dunnell's Music Literature: Antiquity through the Renaissance course, provides insight into the evolution of trumpet design, use, and literature leading into the Renaissance Era of Western Music. Through scientific discovery and improvements in metallurgy and brass working, Renaissance-era Europe flourished with new methods and developments for refined trumpets in a society primarily dominated with vocal music.
Congratulations, Taylor!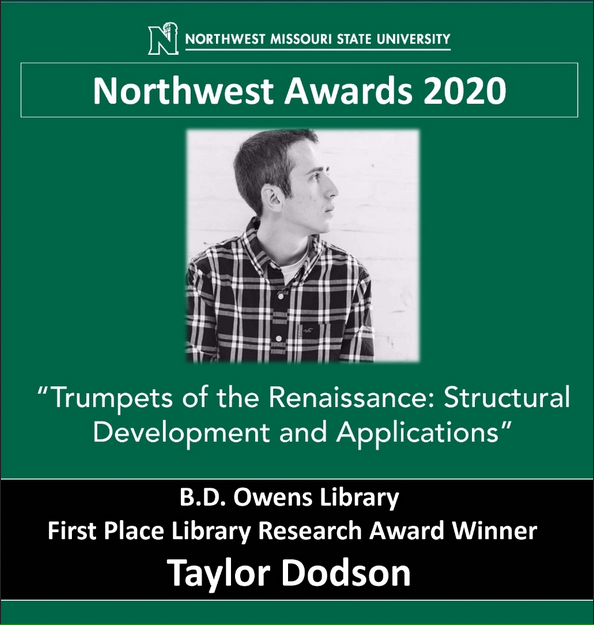 Second Place Winners
"The Influence of Music on Image Recall"
This study, conducted for Dr. Bradlee Gamblin's Experimental Psychology course, hypothesized that the effect of background music in the form of instrumental music will have an effect on image recall. 47 undergraduates, split into music and non-music groups, studied an image containing familiar objects to measure picture recall. The results indicated that there was no significant effect.
Congratulations, Ashley, Erinn, Kylie, Makayla, and Paige!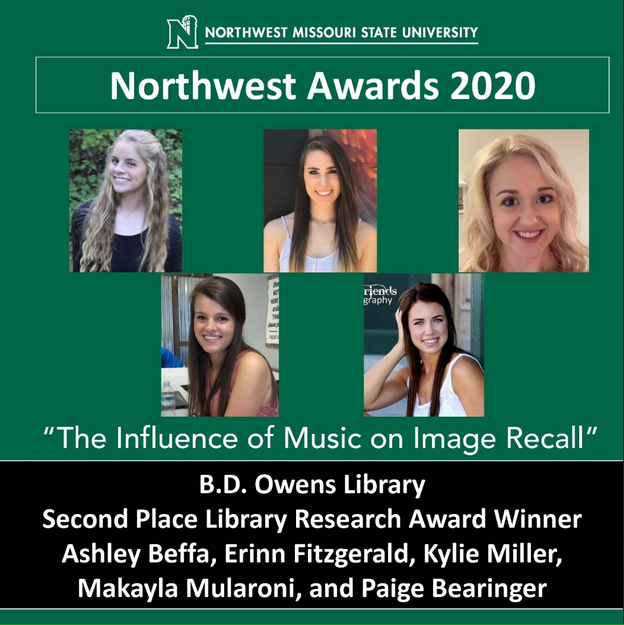 Third Place Winner
"The Christmas Truce: Peace in the Killing"
Written for Dr. Devlin Scofield's Historians Craft course, the paper discusses the Christmas Truce of 1914. This author aims to disperse the myths of this event during WWI and discusses the greater lasting effects that the event had on the war.
Congratulations, Christian!