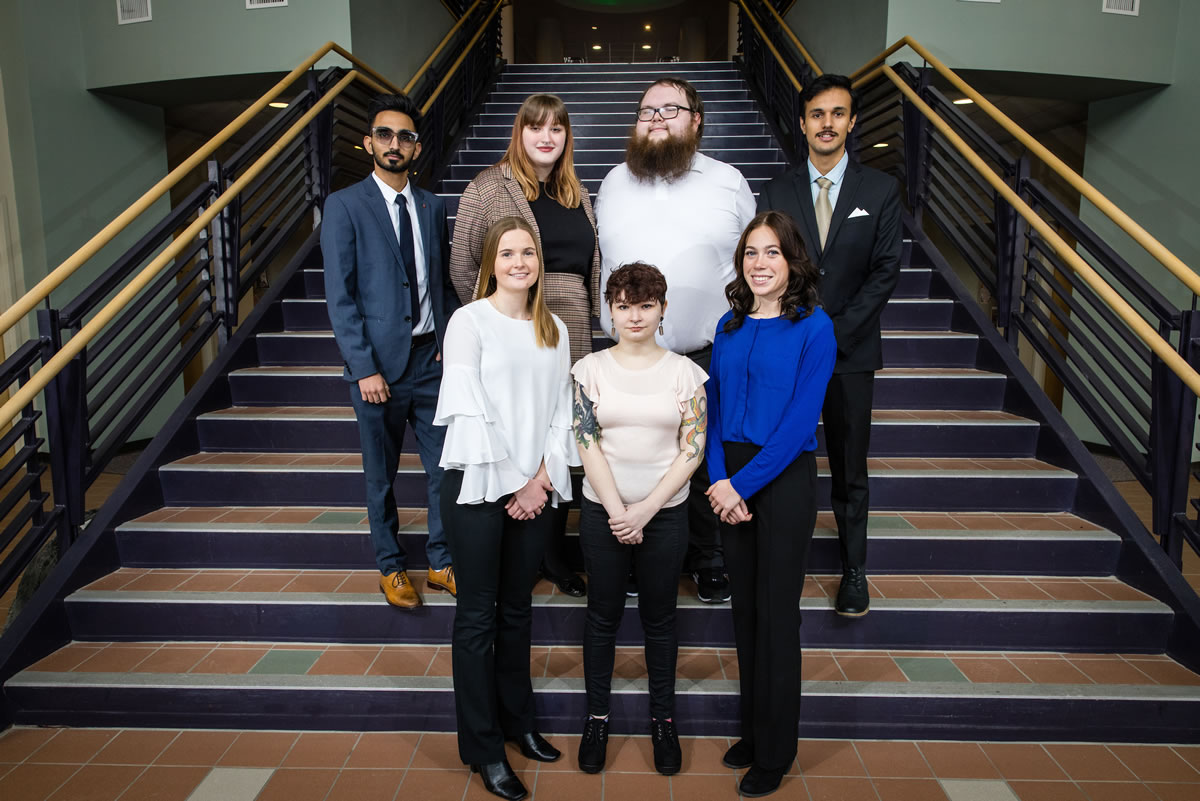 Project Manager
Reason Adhikari is a Senior Computer Science major from Ilam, Nepal. Reason joined Knacktive to gain valuable real-world experience in client-agency relationships and hone his leadership and technical skills in a professional setting. After graduation, Reason plans to join a tech company as a Software Engineer.
Digital Manager
Grace House is a senior Management Information Systems: Data Analytics major from Kansas City, Missouri. She joined Knacktive because she wanted a chance to use her computer skills to do a project & help her community. Grace is excited to learn more about industry expectations and work with her classmates. After graduation, she plans to become a software developer.
Multiplatform Content Creator
Alyna Thibault is a junior Strategic Advertising major & digital media minor from Blue Springs, Missouri. Alyna joined Knacktive to give her an opportunity to gain more skills in content creation and professional experience. She aspires to work in the creative department at an advertising agency.
Art Director
Anastasia Nakoneczny is a junior Graphic Design major from Excelsior Springs, Missouri. Anastasia joined Knacktive to gain real-world experience and improve her design skills and abilities. After graduation, she hopes to move back home and find a graphic design career in Kansas City, Missouri that utilizes her passion for art and design.
Marketing Strategist
Emilie Swärd is a senior International Business major and International Studies minor from Oslo, Norway. Emilie joined Knacktive to gain valuable experience and apply her marketing and business knowledge in a professional environment. After graduation, Emilie plans to seek an M.S. in Information Systems to learn more about the technology industry.
Media Manager
Preston Webb is a Senior Mass Media: Broadcast Production & Advertising Minor from Keytesville, Missouri. Preston joined Knacktive because he wants to use his skills in SEO and media planning to optimize the ways media is used for its target audience. After graduation, Preston plans on pursuing a career in radio broadcasting or working as an SEO Specialist for an ad agency.
Graphic Designer
Siddharth (Sid) Chaudhary is a senior Mass Media: Broadcast and Production major from New Delhi, India. He joined Knacktive to enhance his skills as a graphic designer, learn to work in a group setting, and achieve a common goal by using a diverse range of skill sets. After graduation, Sid plans to work as a full-time cinematographer/filmmaker on the west coast and start his foot in the industry by collaborating with production companies in making music videos and short films.