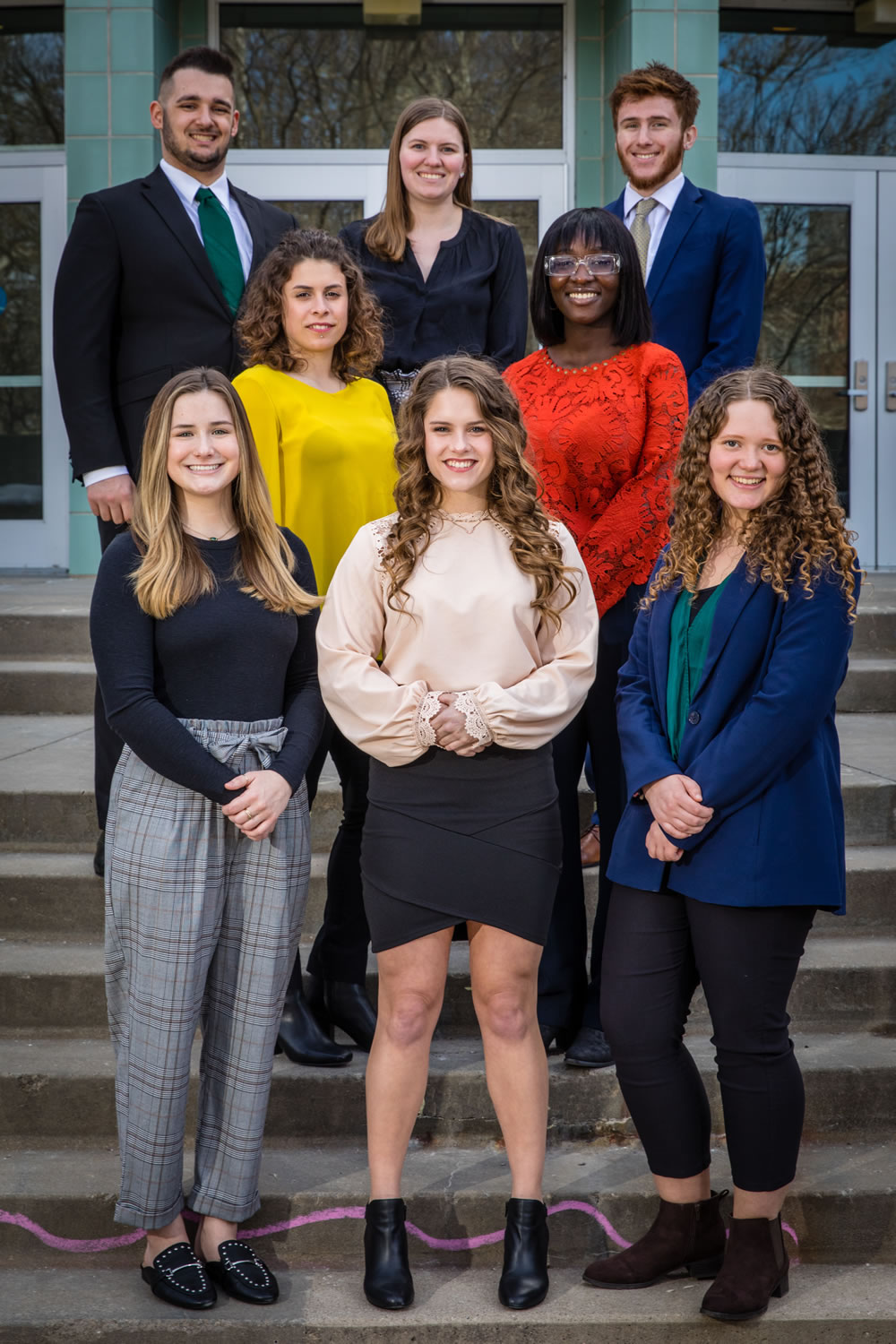 Project Manager
Lacy Feldhacker is a junior majoring in business management and marketing. Lacy is from Republic, Missouri, and plans on moving to Springfield, Missouri, to work with APAC. She joined Knacktive because she wants to get the experience of working in a professional environment.
Digital Manager
Alexandria Benton is a junior Graphic Design major & Advertising minor from Kansas City, Missouri. Alex joined Knacktive because she participated in a similar program (Northland CAPS) in high school and loved it. Alex is looking forward to the real-life experience and the opportunity to network and work in teams. After graduation, Alex aspires to work in package design for a local Kansas City-based business.
Multiplatform Content Creator
Dalton Sterbenz is a senior Communication: Public Relations major from Lee's Summit, Missouri. Dalton joined Knacktive because he wanted to gain a professional sense of an advertising agency before he graduates from Northwest Missouri State University. Dalton aspires to work in sports marketing or promotion when he graduates in May.
Art Director
Silvia Alberti is a junior from Verona, Italy, majoring in Graphic Design. Silvia decided to apply for Knacktive because she saw it as an opportunity to improve her skills regarding visual arts. Silvia plans to freelance in graphic design by opening her own studio. She plans on putting everything that she has learned together in order to succeed.
Marketing Strategist
Joey Dixon is a senior business management major from Gower, Missouri. Joey Joined Knacktive to help sharpen his marketing skills to help him in his future entrepreneurship career. Joey plans to work in management at Paradise Locker Meats after graduation with the aspirations of opening his own plant.
Media Manager
Jessica Vogt is a sophomore from Omaha, Nebraska, majoring in Marketing/Business Management. Jessica joined Knacktive to understand the advertising agency side of broadcasting since she is a marketing consultant at Regional Media. Jessica aspires to become an account executive in a large market like Kansas City and continue working in advertising sales after graduation.
Public Relations Manager
Kelby Dressler is a junior from Eudora, Kansas, majoring in Mass Communication: Public Relations. She joined Knacktive to get more of an insight into PR in the real world with a full-functioning client. Kelby hopes that this program will be able to provide her with a network of new people and the proper resources to take on her future career. She plans on using mass media and communication to help promote a business full-time.
Graphic Designer
Uhoman April Moltok is a senior from Abuja, Nigeria, majoring in Mass Media: Broadcast Production. April joined Knacktive to better her understanding of advertising and graphic design. Soon after graduation, April plans to join the creative department at an advertising agency.