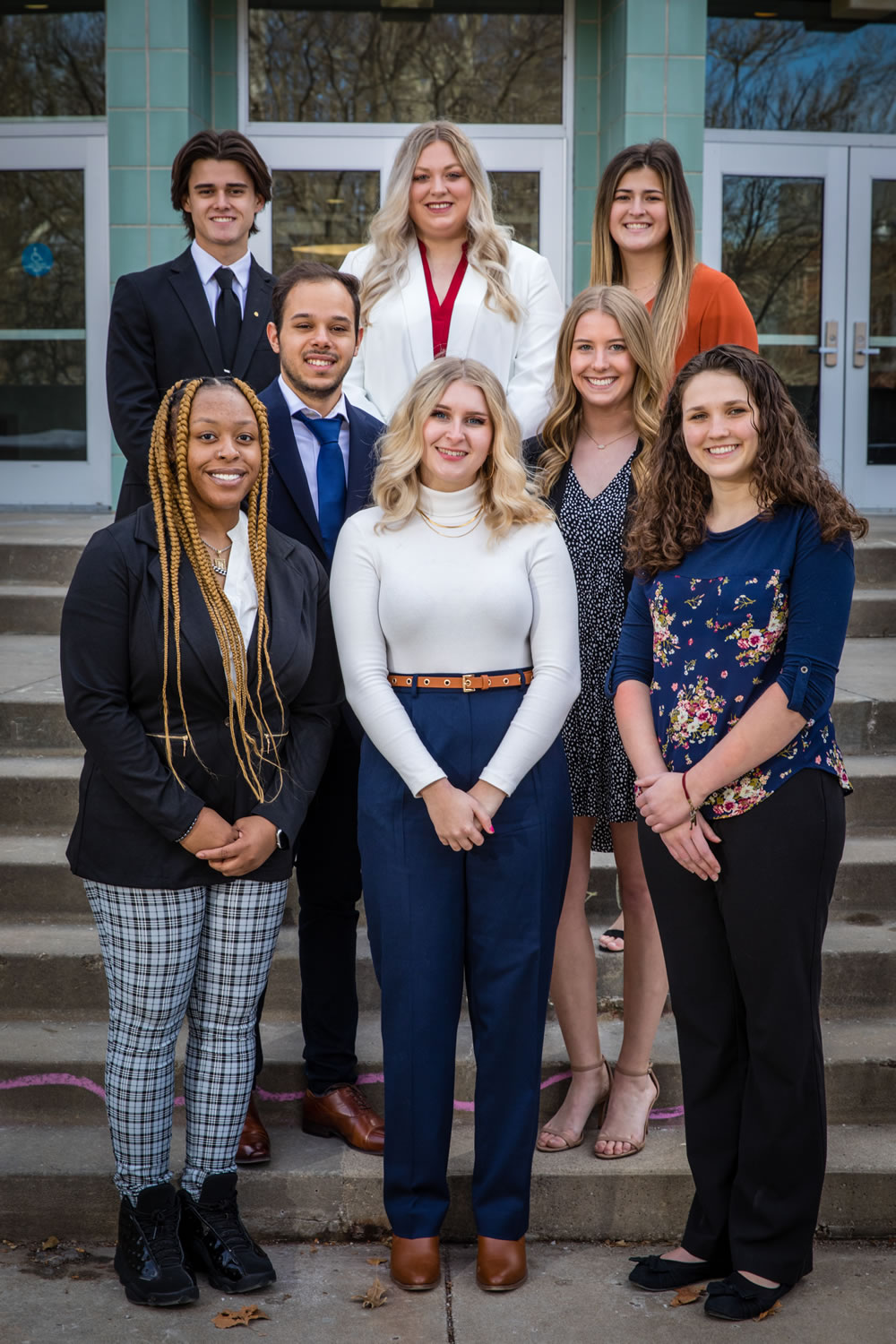 Public Relations Manager
Leonardo Paiva is a senior International Business major from Sao Paulo, Brazil. Leonardo joined Knacktive to get real business experience, as well as to apply all the knowledge he has acquired in his college career. Once he graduates, Leonardo plans on joining a small to medium sized company that will help him get into the market and gain experience, in order to work for a large company in the future.
Media Manager
Brooke Vogelsmeier is a senior agricultural media major from Sweet Springs, Missouri. Brooke joined Knacktive to help a real client and get experience in a mock-agency environment. After graduation, Brooke plans to work in the marketing department for an agricultural company.
Digital Manager
Madi Combe is a senior Digital Media: Computer Science major from King City, Missouri. Madi joined Knacktive to add more experience to her resume and help flesh out her portfolio. Networking is very important to her, and she is excited to gain real-world experience through Knacktive. Once she graduates, Madi plans on becoming a web developer or user experience/user interface designer for a business or company. 
Multiplatform Content Creator
Josie Zeiger is a junior Public Relations major from Hannibal, Missouri. Josie joined Knacktive to gain real world experience while also expanding her resume. She is excited to be able to work among different majors at Northwest. After graduation Josie plans to use her degree in a medium to large company, and work to become a leader.
Art Director
Trinity Cobb is a senior Art: Graphic Design major from Maryville, Missouri. Trinity joined Knacktive to gain experience working with others in a class that imitates a real-life agency. After graduation, she hopes to find a career that utilizes her passions for writing, comedy, and art.
Graphic Designer
Kyerra Williams is a senior Graphic Design and Studio Art major from Kansas City, Missouri. Kyerra joined Knacktive to gain experience and skills for working in a real-world business environment. After graduation, Kyerra hopes to obtain a job as a designer with a company where she can grow and excel as an artist.
Marketing Strategist
Jackson Wagner is a senior double majoring in Business Management and Marketing from Omaha, Nebraska. Jackson joined Knacktive to improve both his teamwork and individual business skills. After he graduates is planning to find a job back in Nebraska.  
Project Manager
Rylie Goeders is a senior double majoring in Business Management and Marketing from Story City, Iowa. She joined Knacktive to gain real-life experiences in management and to grow her knowledge in different areas. After graduation Rylie plans to pursue a career in marketing or sales in the software industry.