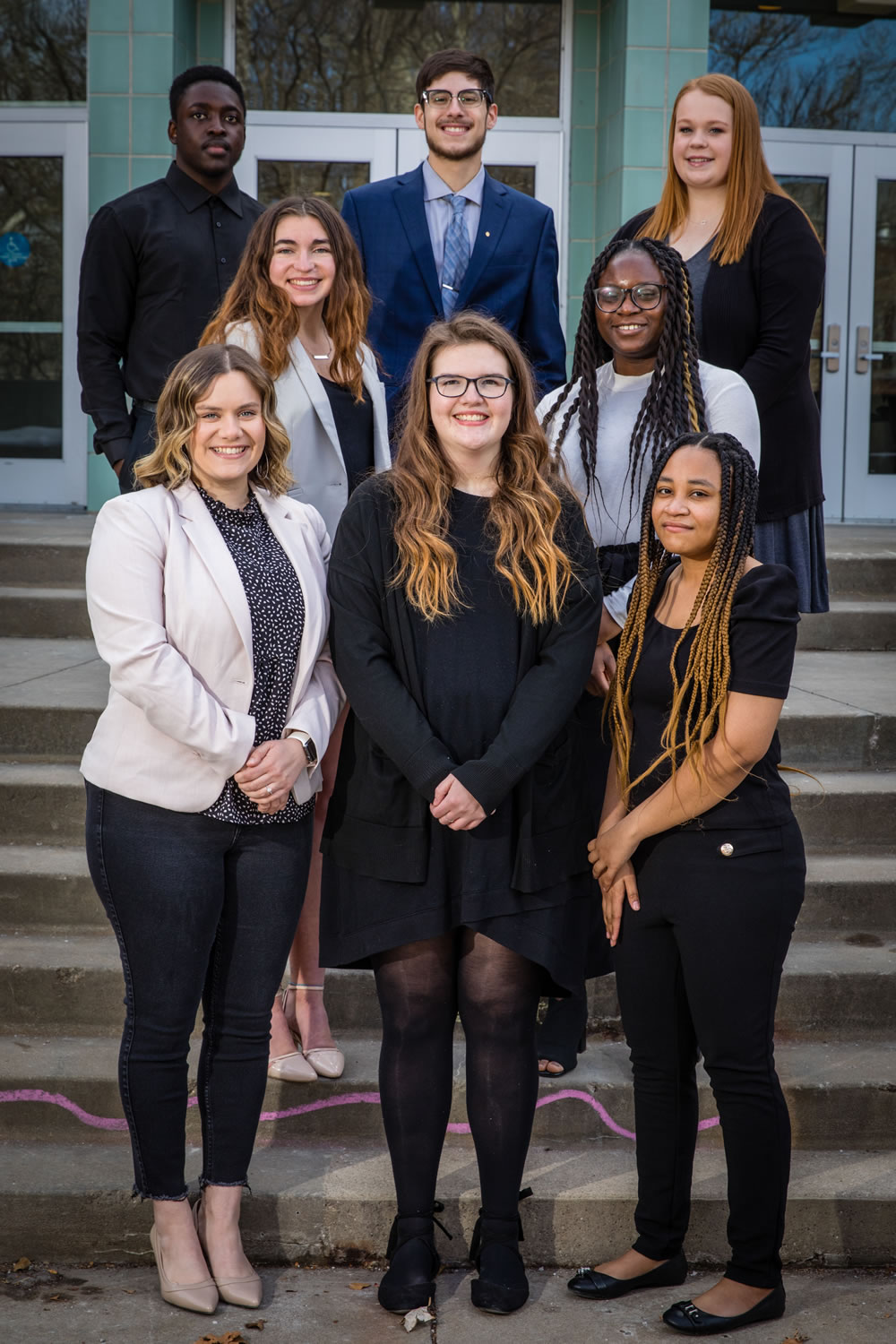 Project Manager
Yemi Runsewe is a senior Computer Science major from Lagos, Nigeria. Yemi joined Knacktive to get a taste of what it is like to work with clients in a real-world situation and strategize and collaborate within a team. After graduation, she plans to explore career opportunities within big tech or finance tech companies.
Marketing Strategist
Eli Ianniello is a senior Marketing major from Raymore, Missouri. After graduation, Eli hopes to work for a creative agency as a marketing specialist with the goal of creating and carrying out marketing campaigns for clients. Eli is very excited to join Knacktive, gain real-life experiences in the workplace, and be given the resources to apply previous knowledge on the task at hand.
Digital Media Manager
Salim Adedeji is a senior Computer Science major from Ibadan, Nigeria.. Salim joined Knacktive to gain real-world experience, along with the ability to be a team player. After graduation, he hopes to locate a software developer position at a big tech company.
Art Director
Kelsey Tibbs is a senior Graphic Design major from Earlham, Iowa. She joined Knacktive to gain experience in a real-world business environment and to strategize, develop, and organize ideas with other colleagues. After graduating in the spring of 2022, she hopes to find work in the athletics field as a designer or photographer.
Graphic Designer
Kenzie Schaben is a senior, majoring in Graphic Design with a minor in Advertising from Dallas Center, Iowa. Kenzie joined Knacktive to gain the experience and skills that are obtained through the program. Knacktive opens the door to opportunity and exploration of creative ideas in a real-world setting. After graduation, she hopes to obtain a position as a digital illustrator, package designer or work in rebranding.
Public Relations Manager 
Anaya Walker is a junior Graphic Design major from St. Louis, Missouri. Anaya joined Knacktive to gain real-world work experience, further develop her skills and gain new ones. After obtaining her bachelor's degree, she hopes to begin a career that fills her and others up with life.
Media Manager
Bailey Hendrickson is a senior Public Relations major from Lee's Summit, Missouri. Bailey joined Knacktive to take the skills she has developed throughout college, and improve on them, as well as gain new skills and experiences. She looks forward to working with her team to reach a common goal. After graduating, she will pursue her career in Kansas City, to continue to gain more knowledge and skills.
Multiplatform Content
Creator Abby Sweeney is a senior from southern Maryland, double majoring in Public Relations and Criminology. Abby joined Knacktive to gain real world experience and better understand how every department in a business can come together to create something amazing. Upon graduation, she plans to enroll in the police academy and become a police officer.