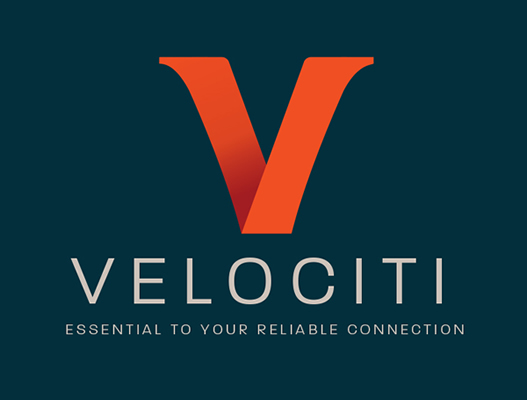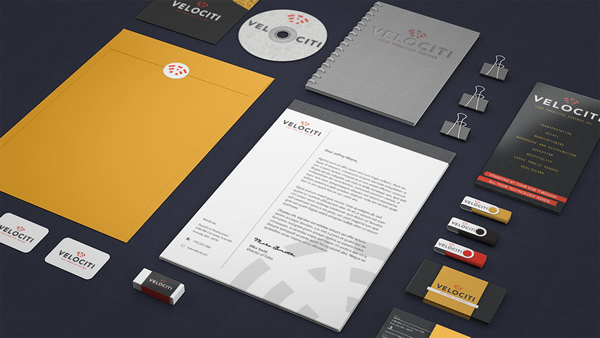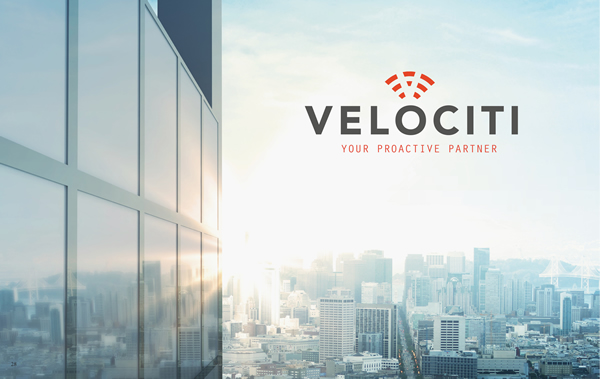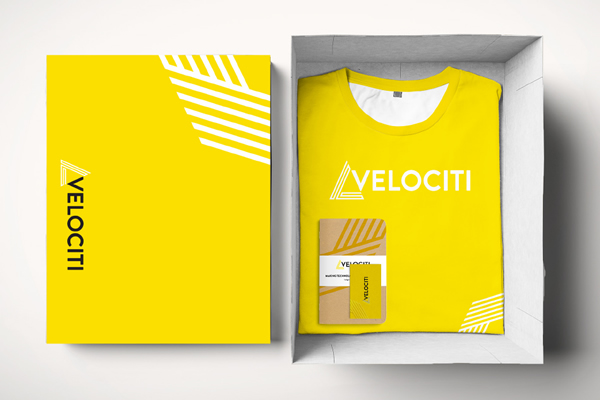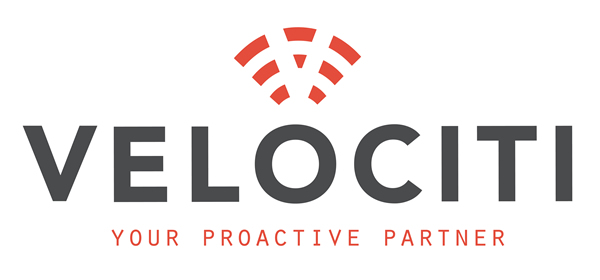 Knacktive finishes campaign for tech deployment company, immerses students in experience of working with professional client
Mark Hornickel
The deafening cheers erupted again this spring from a room in Northwest Missouri State University's Colden Hall when a group of Knacktive students heard their team name called out for delivering the most comprehensive campaign to a real-world client.
On April 21, it was the students comprising Team Momentum who heard Deryk Powell, the president of Velociti Inc., a Kansas City, Missouri, technology deployment and service company, announce them as the winners of the annual capstone course and competition.
"I was blown away by the quality these students put out," Powell said. "It was super good. It was really impressive."
Each spring, Knacktive gathers 32 motivated Northwest students to work in four competitive interactive, digital media marketing teams with the goal of producing a comprehensive campaign for a real client with real issues to address.
It is a selective educational experience for advanced undergraduate students that incorporates, through actual client interaction, the creative demands and intensive teamwork environment of a technology-oriented, professional marketing communications agency. The course provides students with an invaluable opportunity, unique to other universities, to build their portfolios with real-world experience while learning to work with others in a fast-paced team setting.
The spring 2017 class was Knacktive's eighth iteration.
"We knew the competition was going to be stiff," said Mariah Jones, a junior business management and marketing major, from Lebanon, Missouri, who was Momentum's project manager. "We're not allowed to see each other's work through the trimester, so you're kind of stuck on an island by yourself. You're doing the best you can to provide for the client what they're looking for, but ultimately you have no idea what the other teams are going to pick. Every team provided some really great solutions, so I'm just really glad that they saw some value in what we brought to the table."
The assignment for this year's four teams – Momentum, Direct Connect, Dynamic Tempo, and Electriciti – was to design and present Velociti with a plan to get the company involved earlier in the process of businesses making technology-related decisions. Where implementing systems is sometimes an afterthought for businesses, Velociti believes it has the knowledge and tools to help avoid breakdowns in technology.
"So the challenge we gave to the Knacktive group was to figure out how to take what we do and get us farther up in the decision tree," Powell said. "Make it such that businesses see us as the constant when it comes to technology – that 'no matter what we buy, we know that Velociti can help design it, deploy it and support it.'"
Powell said Velociti was most impressed with the clean design of advertising, web sites and other elements Knacktive students presented. He also praised them for their marketing ideas related to social media and their advertising messaging.
"We'll absolutely implement them," he said. "From all four groups we'll implement something. From a couple groups we'll probably implement a lot."
Aside from coming away with solutions to enhance Velociti's brand, Powell and the company sought the partnership with Knacktive to contribute to Northwest and support students' learning. Powell earned his bachelor's degree in public relations from Northwest, while Jim West, Velociti's vice president of sales operations, earned his bachelor's degree from the University in geography and geology and applies those skills to his sales career.
"The students themselves and the amount of energy that they put into it, and the knowledge they gain from it – if I had an opportunity when I was here in '93 to go through a program like that, I'd be all over it," West said. "It was definitely much more than what we expected. The hardest part out of this whole thing was making the decision at the end of which team to go with because there were so many great ideas."
The student experience
Participating students now have professional creative pieces to add to their portfolios, but they are quick to call out the benefits of working in a deadline-driven, competitive team setting with a diverse group of students as equally invaluable.
Mersadie Moore, a senior business management and marketing major from Kansas City, Missouri, who led Dynamic Tempo as its project manager, said she was surprised by the amount of research and analysis that went into preparing the campaign.
Moore is graduating from Northwest this spring and will enter law school at the University of Florida in the fall. With aspirations of becoming a corporate lawyer and working for a large company, Moore said the Knacktive experience helped her see the value of positive team dynamics.
"Any organization's going to be a group environment, so I think (Knacktive) gives you that ability," Moore said. "It also teaches you that it goes beyond the classroom because the amount of work that we had to put in was much more than the two hours or six hours a week in class."
Brian Aceves, a senior mass media major with an applied advertising emphasis from Kansas City, Missouri, applied for Knacktive in hopes of getting a leg up on other job candidates as he prepares to enter the creative career field. He was a copywriter for Momentum.
"I knew that, as someone who wants to enter the creative world of advertising, I needed to be a part of this class," Aceves said. "It's as close to being part of an ad agency as you can get, without being paid. Everything from writing the ads to concepting all of the advertising, in general, I knew that it was going to be the centerpiece to my portfolio."
Aceves says Knacktive helped him develop a better understanding of what it takes to be successful in advertising.
"I know now all the hard work that it takes," he said. "Agencies do everything that we just did in 10 days, so it really puts into perspective how much hard work advertising is, how frustrating it is. But in the end it's so worth it, especially when you hear your name being called to say you won."
Jones added, "You have a real client. You're getting real experience. No one's coddling you. No one's giving you a theory. Getting the chance to implement the things we've learned about in the classroom was fantastic."