This website is best viewed in a browser that supports web standards.
Skip to content or, if you would rather, Skip to navigation.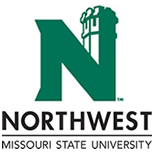 Northwest-
Kansas City
Related Links
Programs of Study
Want to complete your degree or turn your associate's degree into a bachelor's degree? Northwest-Kansas City offers ten completion programs ensuring a quality Northwest education at an affordable price.
The doctorate program is an advanced degree in educational leadership for a variety of executive leadership positions in public and private education and related fields.