Welcome
IFC is the administrative and facilitating board of fraternity men who represent the best interest of Northwest Fraternities. IFC seeks to promote a uniform Greek Community in which dedication to standards of leadership, brotherhood, scholarship, member development, service, and philanthropy will serve as the guiding values of the Council and all Fraternities. IFC coordinates educational, social, and recruitment programs for member chapters, as well as establishes the framework and standards that all fraternities uphold. It is the goal of the Interfraternity Council to create a welcoming environment by seeking to help each fraternity strive to reach its fullest potential.
Greek Life is more than just abiding by rules and pretending to live the core values of each of our fraternities. It changes your life. From the people you meet to the events you experience, you grow as a person, and each step along the way defines you more and more. Your brothers will always be there for you, through thick and thin, and you will end up with more than just a life-long friendship; you'll end up with a brotherhood second to none.   
The Interfraternity Council is always here to aid you with questions and assist you through the entire Greek process. We are a group of individuals who represent the Greek Community and all that it stands for. On behalf of the entire Greek Community, we thank you for visiting our site.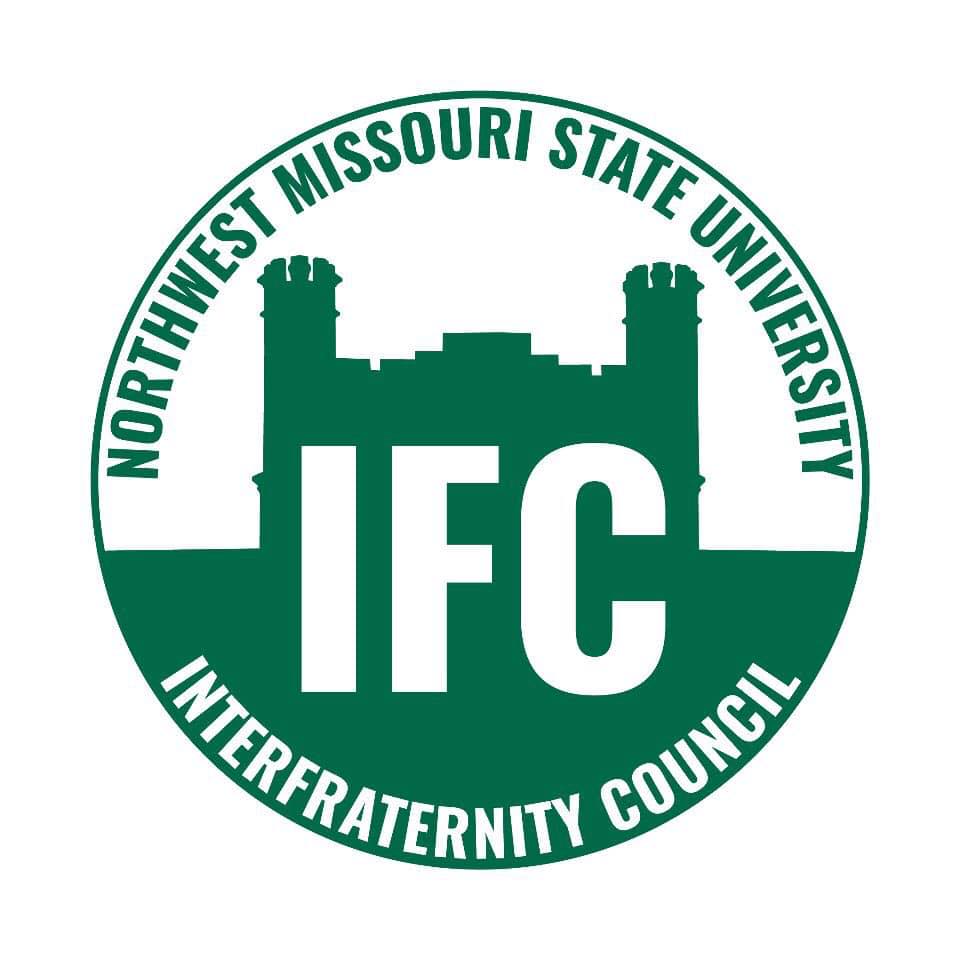 If you have questions, contact us by e-mailing Interfraternity Council
About IFC
The Interfraternity Council (IFC) is the administrative and governing board representing the best interest on Northwest fraternities. The responsibilities of IFC include striving toward the highest standards of leadership, brotherhood, scholarship and self-governance. IFC coordinates educational, social and recruitment programs for member chapters, as well as establishes rules and standards for behavior and membership.
If you are interested in joining one of our fraternities we encourage you to visit the recruitment link on this website to learn about the recruitment process, contact the Office of Student Involvement at (660) 562-1226 or e-mail us at greek@nwmissouri.edu.  
The Greek, male community is actively involved in a variety of different activities both on and off-campus.
Recruitment
Fall 2022 Recruitment Registration Opens June 1 2022!
Letters Today, Leaders Tomorrow. 
Participation in recruitment will give you the opportunity to meet men from each of the seven fraternities. Recruitment is a mutual selection process that takes place over five days in September and January. Recruitment provides potential members the opportunity to meet with chapter members, ask a variety of questions, and tour chapter houses.
Men interested in fraternity life, who have at least a 2.50 GPA, can participate in Fall Recruitment events (see event schedule below). Each respective chapter organizes their own events and activities. Most recruitment events, which are typically casual and held at the chapter houses, include things like athletic events, poker/card tournaments, meet-and-greets, and cookouts.
For men, the recruitment process cost is a $15 one-time, non-refundable fee. For men interested in going through recruitment, the deadline to register and be eligible to potentially receive a bid from a chapter is TBD. After this deadline, no potential new member will be eligible to accept a bid until the following Monday following the conclusion of formal recruitment.
Fall 2022 Recruitment Dates
Fall 2022 Recruitment events will be held August 18-29. An official recruitment schedule will be released in July of 2022. Please follow and like our social media pages for the most up-to-date information!
*Attending recruitment events is not an excuse to miss class. Greek Life values the importance of scholarship and academics; please do not miss class for a recruitment event.
Pre-Recruitment Events
| Event | Location | Date/Time |
| --- | --- | --- |
| Greek Life Table at SOAR  | Hughes Fieldhouse | June 7-25 |
| Meet the Greeks | Bell Tower | Aug. 14 |
Formal Recruitment Week
| Event | Location | Date/Time |
| --- | --- | --- |
| Chapter Specific Events | Various locations | TBD |
| Invitation Only Smoker Events | Chapter Houses | TBD |
| Bid Day | College Park Pavillion/ Bearcat Stadium | TBD |
Open House Schedule
| Chapter | Location | Date/Time |
| --- | --- | --- |
| Sigma Phi Epsilon | 530 W. 9th | TBD |
| Sigma Tau Gamma | 423 W 9th | TBD |
| Alpha Kappa Lambda | 421 W. 16th | TBD |
| Alpha Gamma Rho | 1417 E. 3rd | TBD |
| Phi Sigma Kappa  | 940 College Ave. | TBD |
| Tau Kappa Epsilon | 552 W. 9th | TBD |
Please contact greek@nwmissouri.edu with any questions