When the business community and Northwest choose to form a partnership, great things transpire. Let our faculty and students conduct research. Let Northwest assist with creating a powerful talent pipeline. We want our partners in the classroom, where students can learn first-hand about today's workforce expectations, strategies and technology. 
Partner with Northwest to build your corporate brand on campus and connect with students, faculty and the Northwest community.
Together, as partners, we can shape the future while working side by side.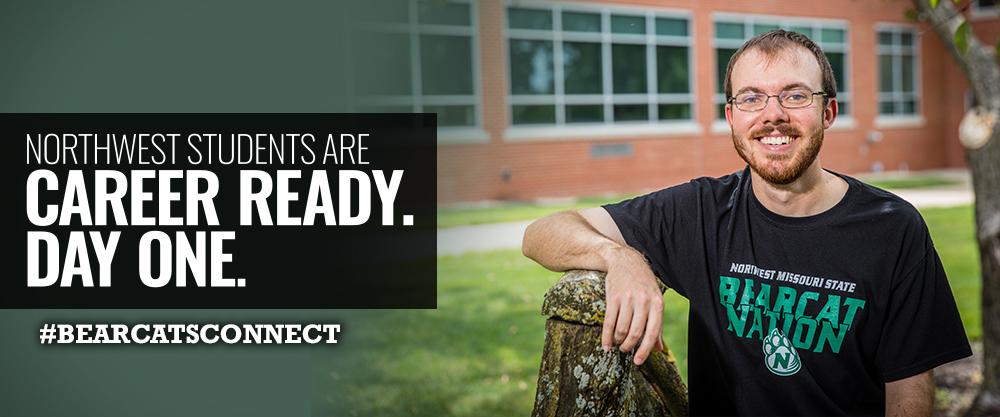 Jacob Wheeler graduated with a degree in mathematics and data science. Corporate partnerships allowed him to graduate career ready, day one.
---
For more information, contact Jill Brown, director of corporate relations, at  jillb@nwmissouri.edu or 660.562.1642.