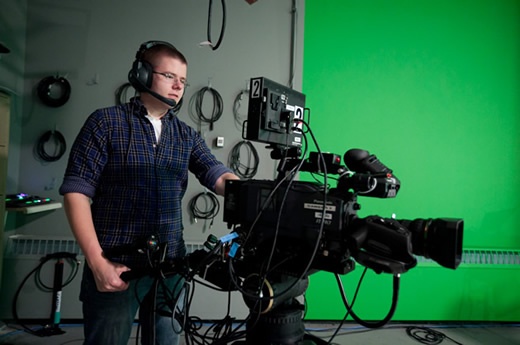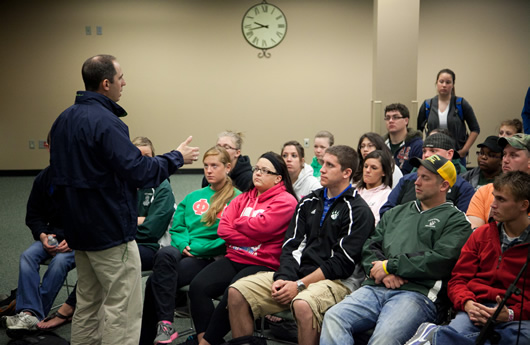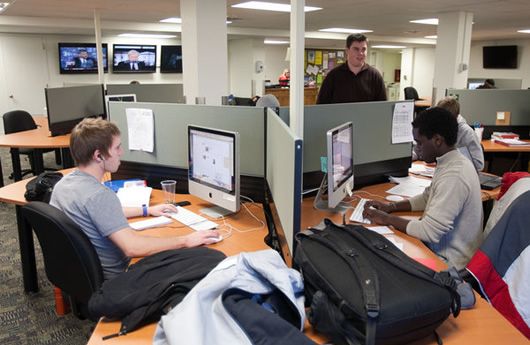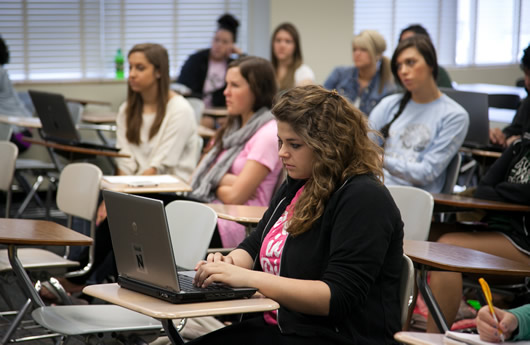 School of Communication and Mass Media
In the School of Communication and Mass Media, students get the opportunity to have hands-on, real-world experiences during their first year. They can be involved in the two radio stations, a television station, converged print and online newspaper, yearbook with DVD supplement, online arts and entertainment magazine or video and audio recording studios. Additionally, many students in this School participate in an internship by the time they graduate.
With vast technological advancements changing the communication landscape, one thing remains steady: it takes more than technology to be a good communicator. At Northwest, faculty offer students a balance between technological skills and fundamental communication theories.
The school is also comprised faculty who have spent years in the professional world and are now dedicated to helping students prepare for a rewarding communication career.
Recent Awards and Honors
Northwest Missouri State University's four student media outlets – KNWT television, KZLX LP-FM, The Northwest Missourian and Tower Yearbook – have been ranked among the top in the nation for the College Media Association Pinnacle Awards.
KZLX LP-FM was named the Radio Station of the Year for the second consecutive year. To read more on the award, click here.

KNWT television, seen locally on Channel 8, was ranked second in the category of TV Station of the Year.

The Northwest Missourian, the student newspaper, was ranked among the top three in the category of Best Display Ad. To view The Northwest Missourian, click here.

Tower Yearbook was ranked among the top three in the category of Best Yearbook Feature Page Design.
Contact the school's office manager Marla McCrary, 660.562.1361, today if you'd like to learn more.