"I have had multiple internships during my time at Northwest that have all greatly impacted my future career paths. I truly feel that through my internships, I have gained real-world experience to improve my writing, professional presence, and other media-related areas.

My first internship was in the University Marketing and Communication department with Mark Hornickel as a media relations intern. Throughout my time there, I created news releases, updated media mailing lists, conducted interviews and transcribed other interviews, which were featured in the Northwest Alumni Magazine. I am very grateful for the opportunity to work with Mark. He truly cares for his students and uses the opportunity to teach them the value of writing. He is passionate about his job and encourages people to think outside-the-box.

I also had an internship with DeAnn Davison and Rita Miller in the Community Relations and Development department at SSM Health St. Francis. Through my internship, I helped with the Watson 9 golf tournament fundraiser at Mozingo. The funds for this year went toward the new preschool and child care center. I also stayed updated on current local and worldly news. I also assisted in making graphics by using Microsoft Publisher.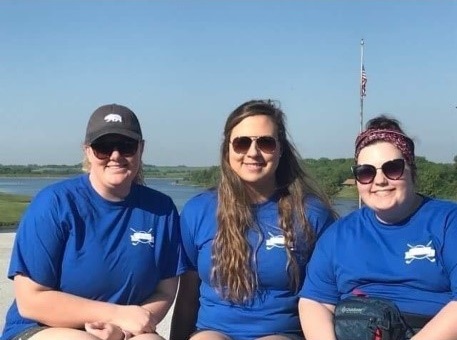 My longest internship (August 2017-current) is with Tri-State Auto Family. I work in the Internet Sales and Marketing department. When I started, my supervisor was Brandi Bonde. Now, I am under Bryttani Sparks. This internship is by far my favorite. I conduct follow-up service and sales calls to ensure that our customers are completely satisfied. I help manage all social media accounts for all three dealerships (Ford Lincoln, Chrysler Dodge Jeep Ram and Hilltop Motors in St. Joe). I also help with all events (Drive 4 UR School, Chrysler Cars 4 Classrooms, Concert in the Park Series, parades, etc.) This is the closest internship to a real job experience that I have had the pleasure of being a part of. My Social Media Strategies class, all my PR classes, and my experience with other internships really prepared me for this one. I can correctly write PR- related material. I am in the process of learning the Adobe Suite through my internship and my Media Design class. I am working more in events, which is one option for my Organizational Communication emphasis.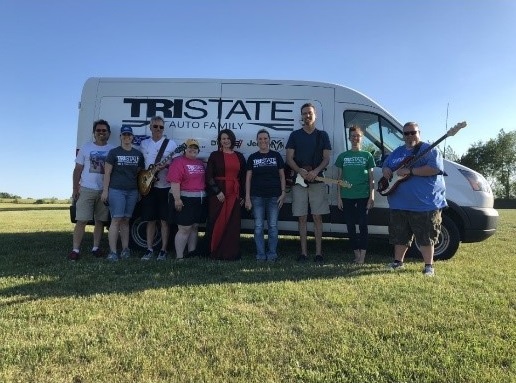 Overall, I am extremely grateful for each opportunity. I can say that through internships and Northwest that I am ready to be part of the 98% job placement rating. I am studying Communication: PR/Org Comm and I feel very confident in my ability to get a job after graduation. I am hoping to pursue a career with a nonprofit organization or an advertising agency."
Keri Daughenbaugh
Centralia, Missouri
Bachelor of Science Public Relations & Organizational Communication