Student Health Advisory Committee
The Northwest Student Health Advisory Committee helps the Wellness Center better serve Northwest students by providing a student voice in Wellness Center Operations.
Goals of SHAC
Helps identify and prioritize Northwest students' health and wellness needs.
Provide Feedback on Wellness Center services, programs and policies.
Assist in publicity and marketing of Wellness Center services to Northwest Students
Coordinate various activities throughout the year (such as awareness events, presentations to campus groups, etc.)
Serve on hiring committees for Wellness Center staff vacancies.
Represent the needs, opinions, and ideas of particular groups within Northwest.
Recommend changes in services offered by Wellness Services based on the best interest of the student body.
Serve as liaison between the student body and Wellness Services.
Assist in survey research of Wellness Services.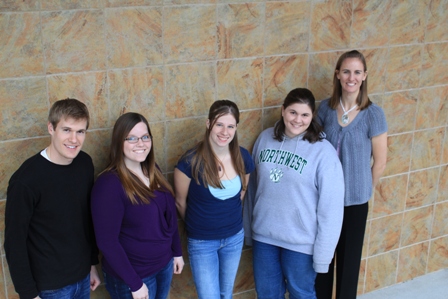 2010-2011 SHAC
Andrew Brainerd (GA), Ameila Shrum, Jamie DeJonge, Caroline Cerra
If you are interested in joining SHAC or would like more information please contact:
Wellness Services at health@nwmissouri.edu or 660.562.1348