This website is best viewed in a browser that supports web standards.
Skip to content or, if you would rather, Skip to navigation.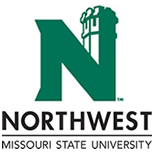 Residential Life
Resources
Campus Housing Options
Explore Hudson-Perrin, Dieterich, and Millikan Halls.
Explore each of Northwest's Academic Learning Communities: Agricultural Sciences, Business, Computer Science, Education, and Natural Sciences.
Explore the Forest Village Apartments, Tower Suites East, and Roberta Hall.
Explore Tower Suites West, South Complex, and Franken Halls.