Become a Microsoft Certified IT Professional
The Microsoft Azure Dual Certification Boot Camp—powered by Infosec, a leading cybersecurity training organization—will help you learn vital Microsoft Azure administration and security skills through expert instruction, hands-on labs, simulations, and real-world application of skills.
This seven-day training program is conducted in a live, online format and gives you everything you need to launch a career in cybersecurity. You will prepare to earn two in-demand, vendor-specific certifications: Microsoft Azure Administrator Associate and Microsoft Azure Security Engineer Associate.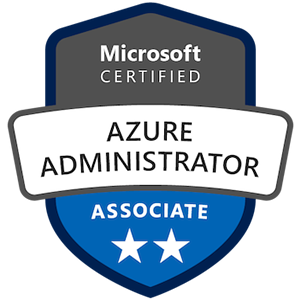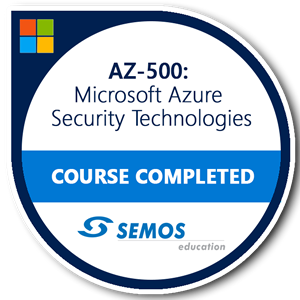 What You Can Expect
Online, immersive format
7 days of live, expert-led training
Learn in a cohort of peers
Limited seats per session
How You Will Benefit
Learn from industry experts: Instructors have 10+ years of industry training experience and are professionals with active roles in the industry.
Earn your Microsoft Azure Administrator Associate and Azure Security Engineer Associate certifications: Get everything you need to get dual certified, including unlimited practice exam attempts and your certification exam vouchers.
Extended access: Review boot camp materials and replay daily video lessons for 90 days after your completion date.
Infosec Skills subscription: Advance your skills with a 90-day subscription to hundreds of additional on-demand courses and hands-on labs.
Who Should Enroll?
This boot camp is intended for current IT professionals, including network and systems administrators, systems engineers, IT managers and consultants, and anyone interested in building their Microsoft Azure administration and security skills.
While anyone can enroll in this boot camp training course, it is recommended that you have a basic understanding of cloud computing.
How Bootcamps Work
Six months of interactive, self-paced training that requires 15-25 hours a week to complete the curriculum
Prepare to pass the Microsoft AI-102: Designing and Implementing an Azure AI Solution exam which will allow you to work as a Microsoft AI engineer
Get five 1-hour online coaching sessions with your instructor
Put your learning into practice with a capstone project related to autonomous cars toward the end of the program