Online CompTIA A+ Training Course
Gain the skills and credentials to break into the high-demand field of information technology.
Prepare for the CompTIA A+ Certification Exam
Take your career to the next level with CompTIA's A+ certification, the top credential for associate-level information technology (IT) professionals. This 100% online course will prepare you for CompTIA A+ certification exams 220-1001 and 220-1002. You will learn how to install and configure operating systems, expand IT security, troubleshoot software, and other common operational procedures.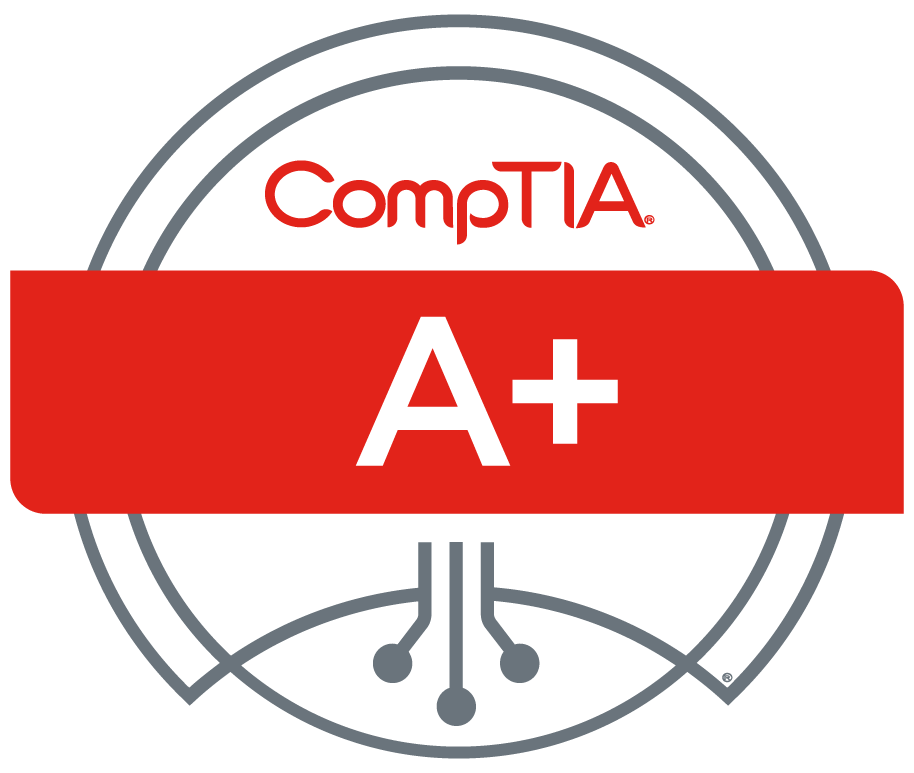 Job Outlook for CompTIA A+ Certified IT Professionals
Did you know that earning the CompTIA A+ certification can lead to career advancement, personal improvement, skills enhancement, and higher salaries? The A+ certification is a key benchmark for employers looking for the best and brightest technicians available. According to PayScale.com, certified IT and computer support specialists with the A+ certification can earn around $56,000 per year on average. The U.S. Bureau of Labor Statistics also lists "Computer Support Specialist" among its most promising career areas, expecting 10% annual growth in job opportunities over the coming decade.