Nov. 2, 2023
By Georgia McGonigle, communication assistant
Northwest Missouri State University geology students and faculty embarked on a six-day journey to Wisconsin and the Upper Peninsula of Michigan this fall, exploring mineral resources, and mining operations and turning course concepts into hands-on experiences.
Department of Natural Sciences faculty Jeff Bradley and Dr. Arghya Goswami led and supervised the trip as part of a geology field trip course offered in the fall. The experience is open to all undergraduate students who have fulfilled course credits for general Earth science or general geology.
"We just really want to bring the concepts that we learn in class to life," Bradley said. "You can only get so much from a mineral sample that you pass around in a lab or something you see on a PowerPoint. It's so much better to get our students out in the field."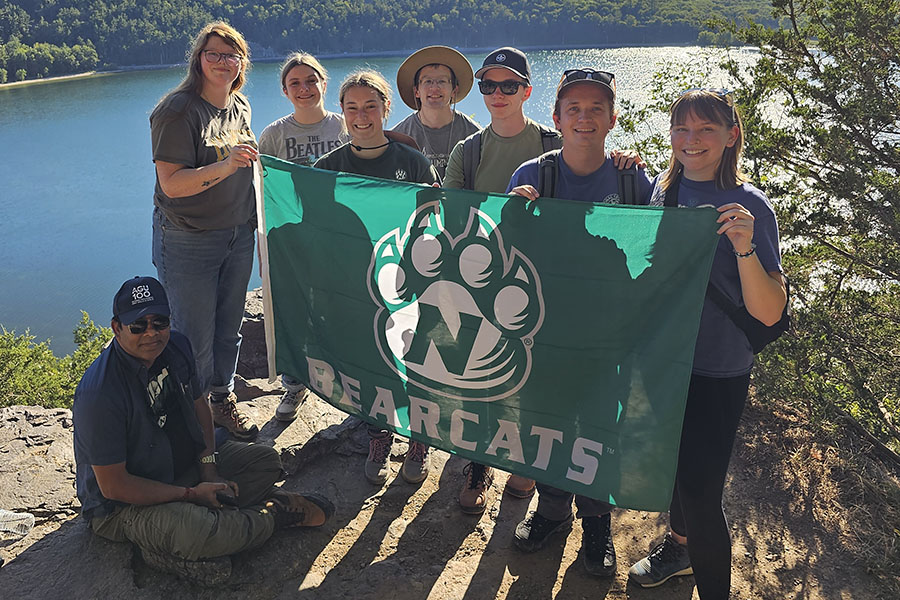 Northwest geology students and faculty traveled this fall to Wisconsin and the Upper Peninsula of Michigan, where they explored mineral resources, mining operations and turning course concepts into hands-on experiences. (Submitted photos)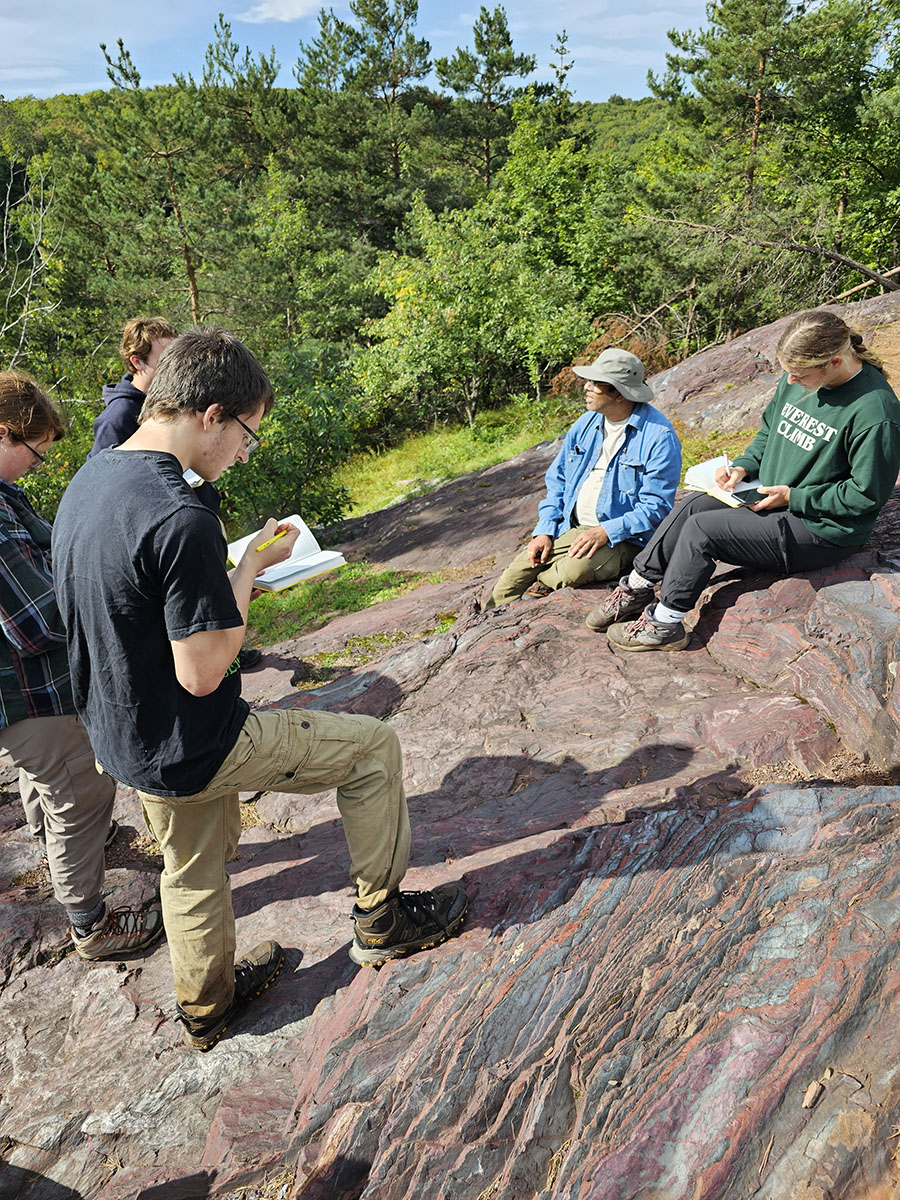 Northwest students made several stops throughout the travel experience to search for fossils and study geological features.
In September, students traveled through Baraboo, Wisconsin, and visited the historic Van Hise Rock and Devil's Lake State Park. They proceeded to Michigan, stopping alongside the highway to observe rocks and minerals in the area.
After arriving in Michigan, they toured the Iron Mountain Iron Mine, a former mining operation turned into a historical site and museum. The group also visited Lake Superior, where students searched for fossils and studied geological features on the shore and in the water.
The group concluded their journey by crossing the Mackinac Bridge and visiting the north shore of Lake Michigan.
Brett Buckbee, a sophomore environmental geology major from Overland Park, Kansas, believes the experience was an invaluable learning opportunity.
"It is the easiest way to get hands-on experience out in the field, and it shows you all the places that geology can take you," Buckbee said.
While the main objective of such trips is for students to more-thoroughly learn course concepts through practical applications, they also provide an opportunity for students to build friendships through their shared experience.
"They give you an opportunity to see and explore different places while meeting new people and building memories," Buckbee said.
The aspect of teamwork and connecting with others is a professional skill that geology field trips help students develop. Bradley believes that participating in field experiences can prepare students for their future career endeavors. 
"When you get into grad school or a career, you're going to be working as a team in most cases, and it's important to be able to get along with people and communicate with people," Bradley said.