May 5, 2023
By Edidiong Idong-Bassey, communication assistant
The family of a Northwest Missouri State University alumna recently established a scholarship in recognition of her commitment to teaching and to support students pursuing secondary education degrees in math and science.
Stewart Long created the Margaret Wade Long Scholarship for Teachers of Math and Science in memory of his mother, Margaret, who died in 2020 at the age of 95. Stewart set up the scholarship to honor Margaret's teaching career and her time at the University.
"She had a great career and enjoyed teaching," Stewart said. "We wanted to set up this scholarship to focus on areas where more teachers are needed."
A $2,000 award will be given annually to assist Northwest students pursuing degrees in secondary education in the departments of Mathematics and Statistics or Natural Sciences with the intention of becoming high school teachers. Scholarship recipients will be full-time Northwest students with a grade-point average of 2.50 or higher.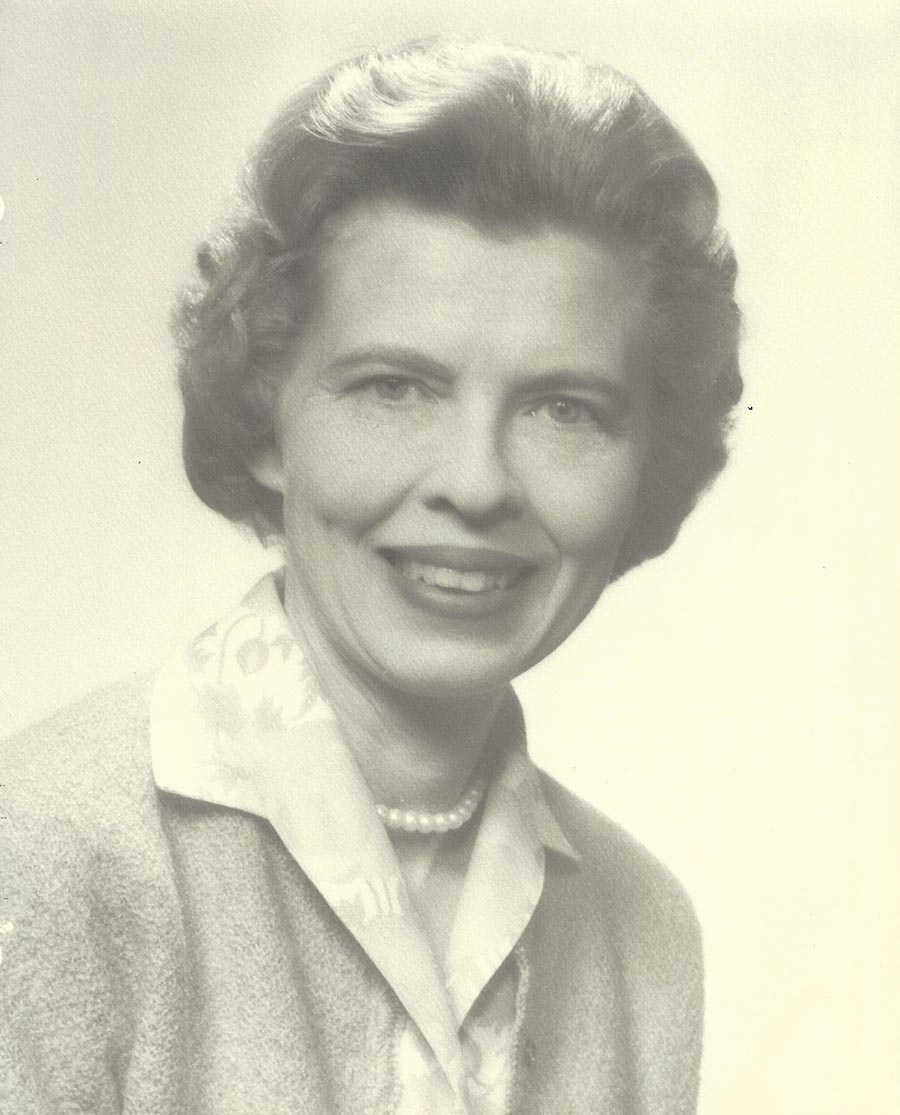 Margaret Wade Long
Margaret was born in 1926 and grew up in Gallatin, Missouri, where her father, Raymond Wade, was president of the local bank. Stewart says his grandfather was a self-educator who valued education and instilled that passion in Margaret.
"He was a wonderful and inspirational person," Stewart said. "I really enjoyed knowing him. He would get up every day at 4 a.m. to study history before going to work, so I got a lot of my passion for education from him, and I think my mother did, too."
Although Margaret's parents were not wealthy, her father encouraged her to pursue a college degree. Following that recommendation, she chose to pursue a degree in education at Northwest.
In 1948, Margaret graduated from Northwest with a bachelor's degree in education. She also earned a master's degree in education from George Mason University in Virginia and became an elementary school teacher.
Due to the military career of Stewart's father, Maj. Gen. Huck Long, the family moved frequently and Margaret carried her passion for education with them. She was a substitute teacher in Germany during the 1950s after World War II and, after returning from Germany in 1964, she was a full-time third grade teacher in Springfield, Virginia. She retired from teaching in 1971. 
"That was her calling, and she was very good at that," Stewart said. 
Although Stewart's only connection to Northwest is through Margaret, he believes the scholarship is a fitting way to celebrate her life and career.
"I hope it encourages other alumni to want to give or set up scholarships," Stewart said.
The Margaret Wade Long Scholarship for Teachers of Math and Science fund remains open to accept future contributions from donors. To contribute to the scholarship or give to other Northwest initiatives, visit www.nwmissouri.edu/giveonline or contact Northwest's Office of University Advancement at 660.562.1248.