Dec. 1, 2022
The artwork of six Northwest Missouri State University faculty members is appearing through Jan. 8 at the Albrecht-Kemper Museum of Art in St. Joseph, Missouri.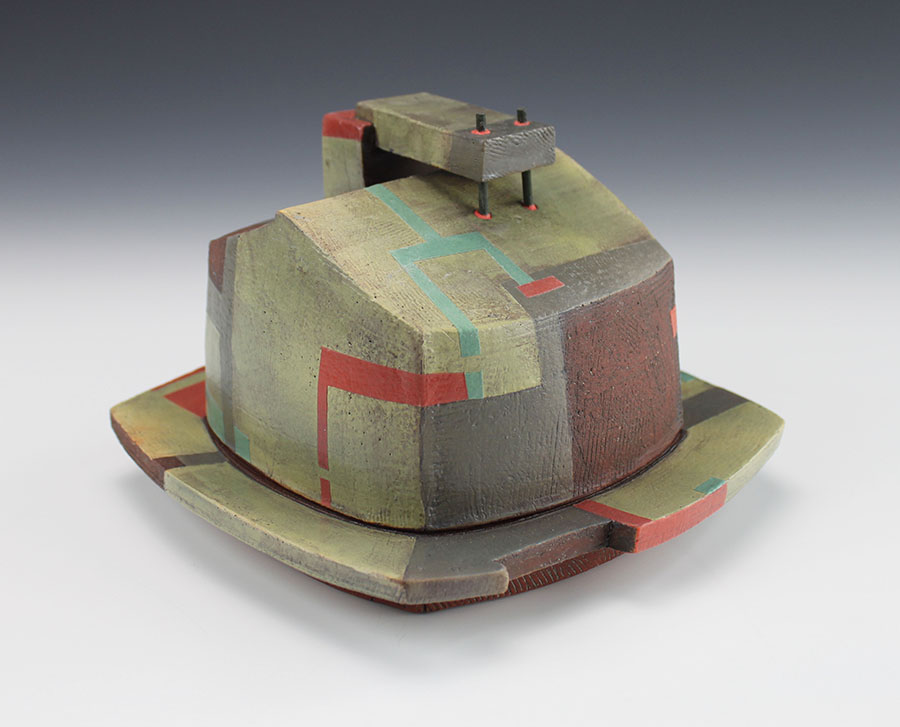 Among the pieces featured in an exhibit showcasing artwork created by Northwest faculty members is a covered tray made by Veronica Watkins.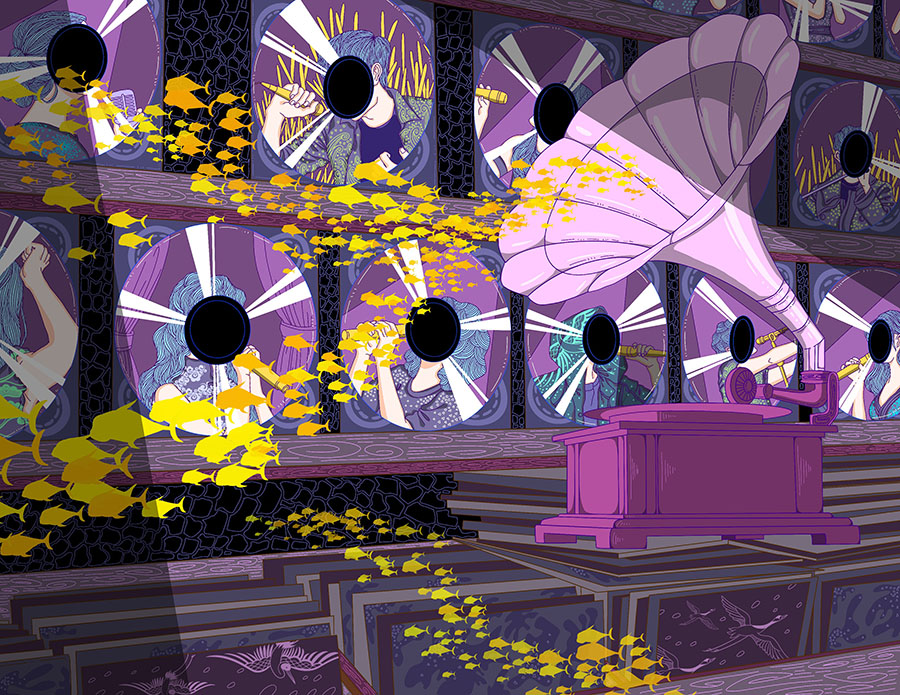 This print, created by Feixue Mei and titled "CD Shop," appears in the exhibit at the Albrecht-Kemper Museum.
The exhibit, "South by NWMSU Faculty," features the work of Dyan Akkouche, Tom LaPann, Feixue Mei, Armin Mühsam, Miranda Myles-Jackson, Sarah Sipling and Veronica Watkins.
While it marks the third time that the artwork of Northwest faculty has been featured at Albrecht-Kemper since 2019, the exhibit comprises varied media, concepts and influences.
It consists of 55 pieces, ranging from digital illustrations, paintings, photographs and mixed media prints to ceramics and sculpture.
"Northwest's art faculty are not only teachers of art but also practicing artists whose creations are tangible proof of the careers they prepare their students for," Mühsam, a professor of art who joined the Northwest faculty in 2000. "As such, the art faculty's role extends beyond the University into society at large, contributing to its cultural enrichment."
About the Albrecht-Kemper Museum of Art
The mission of the Albrecht-Kemper Museum of Art is to enrich the community through the collection and exhibition of visual arts by providing education, creating unique experiences, and nurturing regional artists. A work of art itself, the museum houses one of the finest collections of American Art from the 18th century to the present. The former William Albrecht home is the backdrop for works by pioneering artists including Mary Cassatt, Thomas Hart Benton, Gilbert Stuart and Jaune Quick-to-See Smith. A variety of special programs complement the museum's collection, including temporary exhibitions, art classes, gallery talks and special events.
The Albrecht-Kemper Museum of Art serves as a cultural arts center for northwest Missouri and is the only nationally-accredited museum dedicated to arts education and promoting emerging artists in the four-state region. The museum is open from 10 a.m. to 4 p.m. Tuesday through Friday and 1 to 4 p.m. Saturday and Sunday. Admission is $5 for adults, $2 for seniors and $1 for students; museum members and children under age 6 are free. For more information, visit http://albrecht-kemper.org/ or call 816.233.7003.