Nov. 22, 2022
A Northwest Missouri State University alumnus has created an annual scholarship to honor his late wife, an alumna of the University and passionate educator, in recognition of her time at the institution.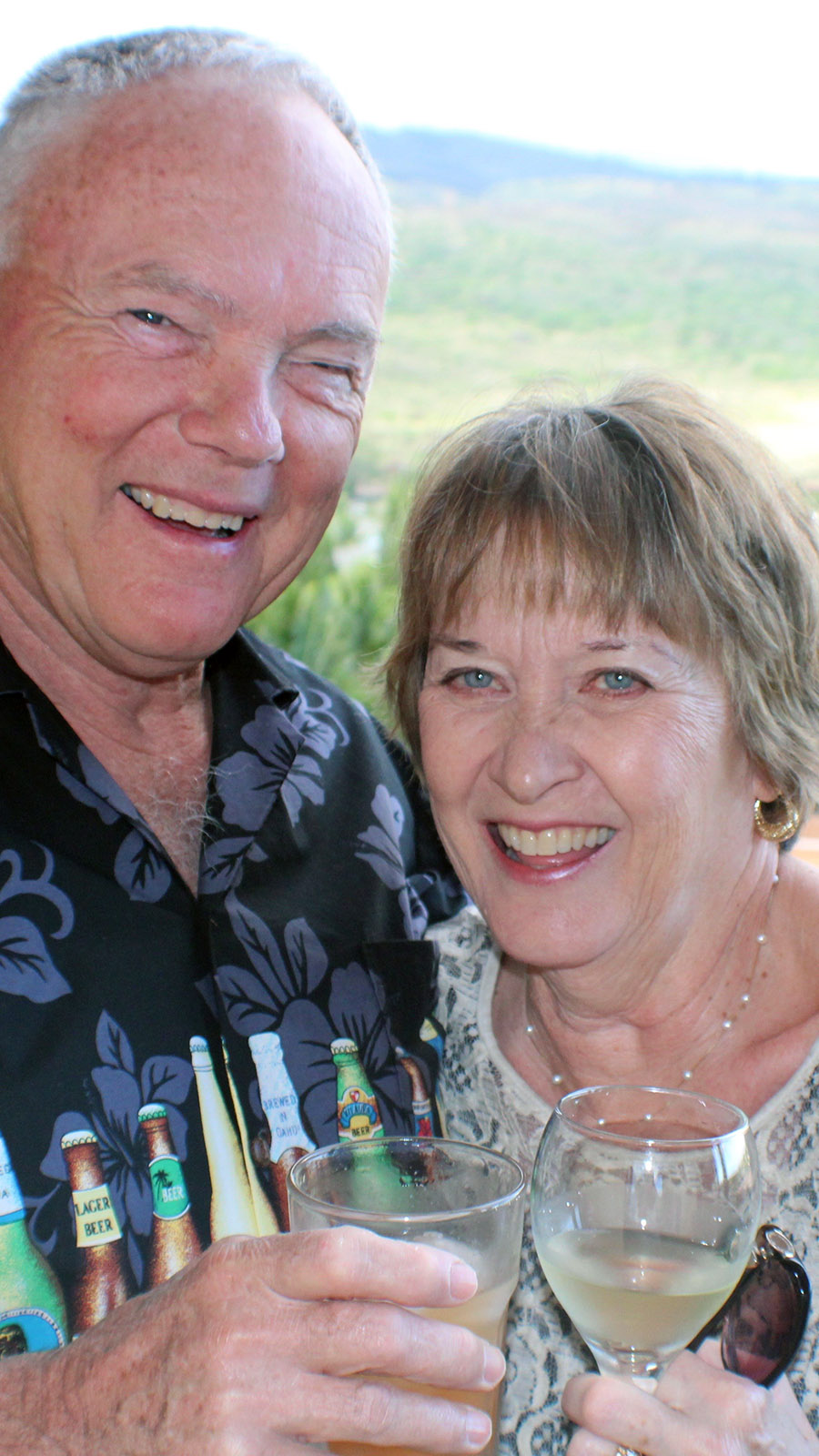 Denny and Anne Sapp (Submitted photos)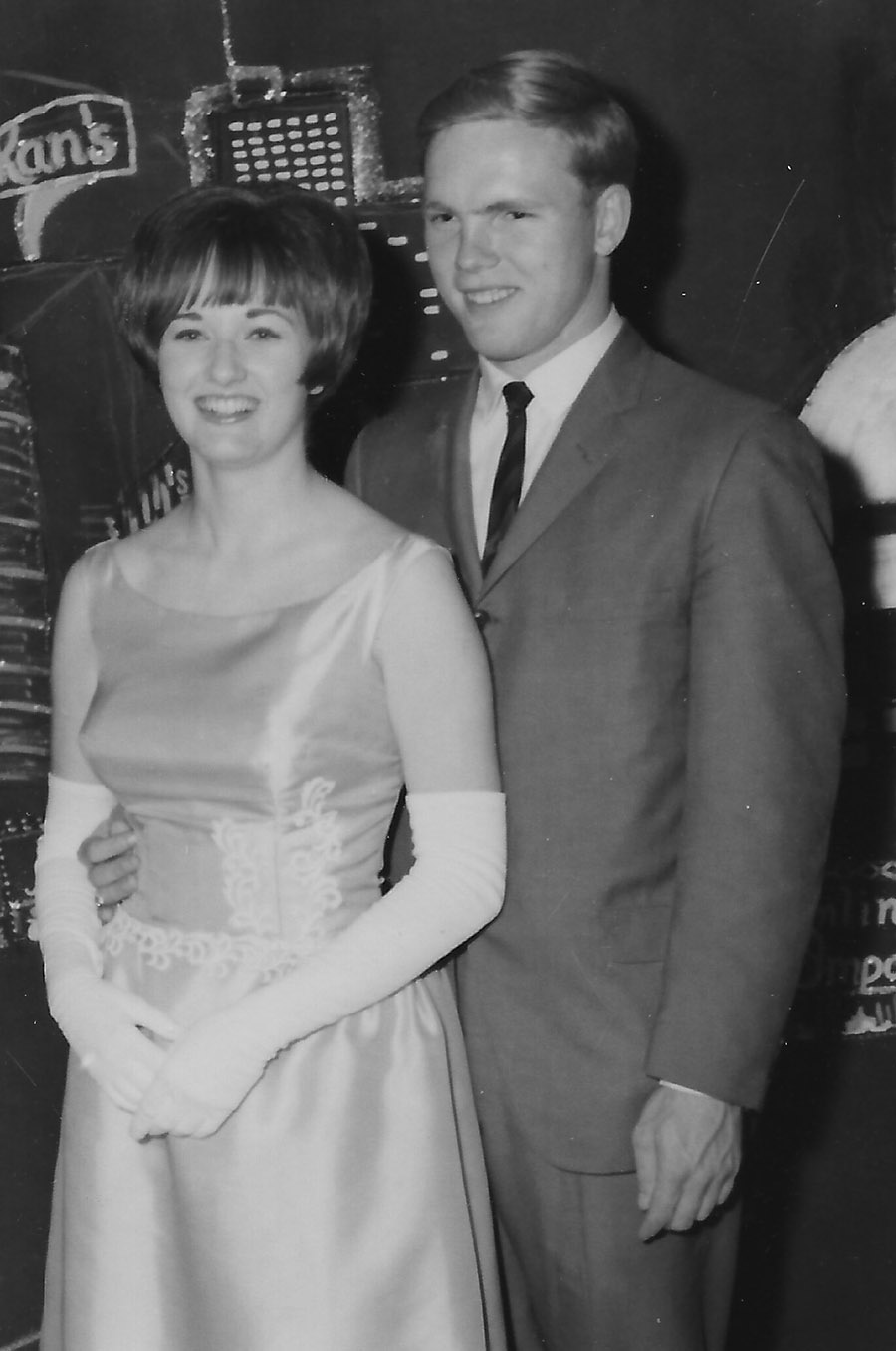 Denny and Anne met while attending Northwest. Anne was active in Sigma Sigma Sigma sorority, and Denny was a member of Phi Sigma Epsilon and managed the fraternity's house.
Denny Sapp, a 1968 Northwest graduate who became a Naval aviator and served as a Blue Angels solo demonstration pilot for two seasons, established the Anne Morgan Sapp Dream Team Scholarship through the Northwest Foundation.
"She was just always there to do something for somebody else," Denny said. "The empathy that she had was unreal. I just never knew anybody like her. I guess that's why I wanted to be part of her life."
The scholarship will assist students who qualify for the Northwest Promise, previously known as the American Dream Grant. The inaugural scholarship of $1,000 will be awarded for the 2023-24 academic year.
Denny established the scholarship with the required minimum distribution from his IRA and with memorial gifts the family received after Anne's passing last summer. He opted to fund the named scholarship endowment at $25,000 plus an additional $3,000 to provide one $1,000 award for each of the first three years.
"It was a privilege to know Anne," Laurie Long, a senior gift planning officer with Northwest's Office of University Advancement, said. "She was so thoughtful and gracious and offered her best to everyone. When she spoke of their Northwest experiences – meeting Denny, making lifelong friendships, performing with Tower Choir, developing her teaching skills – you realized it was a special time. Through the hearts she touched and the lives yet to be impacted by her scholarship, Anne's memory will live on. We are grateful for Denny's generous support and commitment to helping our students succeed."
Denny told Anne about the scholarship's creation on her birthday, July 29, just weeks before she died on Aug. 14, after a three-year battle with multiple myeloma.
"She was incredibly tickled about it, knowing that it was going to be a scholarship for people who were in need," Denny said.
Anne was born and raised in Elliott, Iowa, and graduated from Northwest in 1969 with a bachelor's degree in English. She was an active member of Sigma Sigma Sigma sorority and served as its president. She also was voted Northwest's Tower Queen.
Denny was born and raised in Red Oak, Iowa, and graduated from Northwest with a bachelor's degree in secondary education with an emphasis in industrial arts. He was active in the Phi Sigma Epsilon fraternity and met Anne while he was serving as the Phi Sig house manager.
As a member of the U.S. Navy, he made three deployments to Vietnam, recording 367 combat missions and receiving numerous decorations. He then was assigned duties as a test and evaluation pilot at the Naval Weapons Center in China Lake, California. From there, Denny was selected to join the Blue Angels in Pensacola, Florida, where he flew as a solo demonstration pilot in 1975 and 1976.
Sapp retired from the Navy after 23 years of service with the rank of captain. He then flew for Western Airlines, Alaska Airlines and Delta Air Lines.
Due to Denny's Naval service, the couple moved frequently and Anne carried her passion for education with them. Anne's first teaching position was in a north Florida high school with more than 4,000 students on the heels of racial integration, which sparked her advocacy for social justice.
When the couple moved to Thousand Oaks, California, in the early 1980s, Anne started a learning assistance program at California Lutheran University. She finished her career teaching at Gig Harbor High School in Washington, where she taught for five years and was voted favorite teacher three times by the senior class.
"She was an educator at the top of the board," Denny said. "She was always concerned about students not having funds to go to college."
Once retired, the couple traveled extensively, including multiple trips to Cambodia, where they worked with a non-government organization (NGO) to help rescue trafficked children and open a school.
"I wanted people to understand what kind of a person she had been and the accolades that she had received her entire life," Denny said. "She was always willing to step to the background and not be in the limelight. She liked to sit in the front row of class, but she never wanted to be in the limelight."
For more information about the Anne Morgan Sapp Dream Team Scholarship or to make a gift to support Northwest, contact the Northwest Foundation at 660.562.1248 or visit www.nwmissouri.edu/GiveOnline.