Nov. 1, 2022
By Edidiong Idong-Bassey, communication assistant
A Northwest Missouri State University graduate student's passion for nuclear medicine technology and emerging cancer treatments led her to co-author a manuscript that earned publication in the September issue of the Journal of Nuclear Medicine Technology.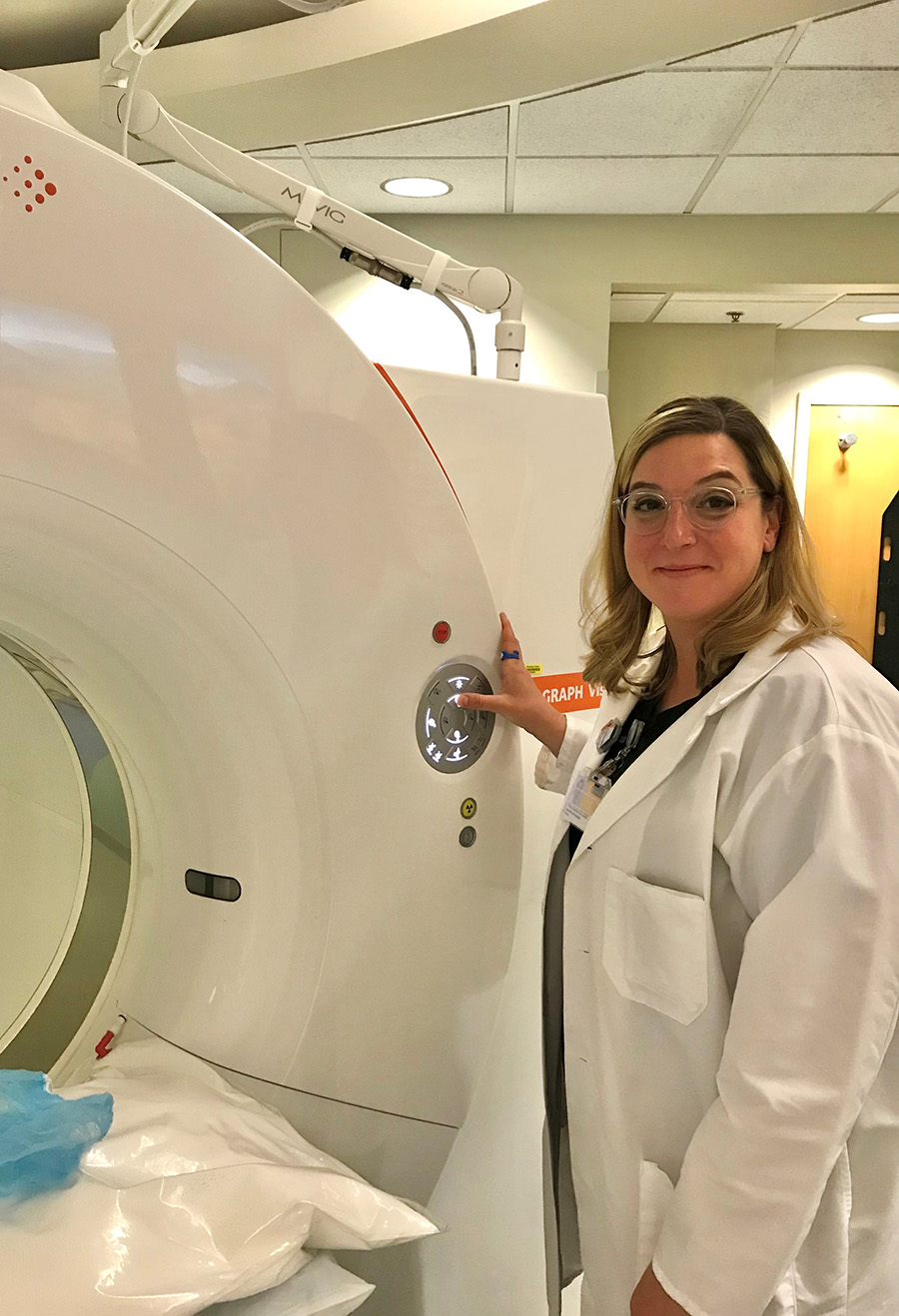 Diane Soulek, who is pursuing her MBA at Northwest, is employed as a senior nuclear medicine technologist at the University of Iowa. (Submitted photo)
Diane Soulek, who is pursuing a Master of Business Administration (MBA) degree at Northwest, collaborated with colleagues at the University of Iowa Hospital and Clinics to publish "Practical Considerations for Implementation of 177Lu-DOTATATE Neuroendocrine Tumor Treatment Programs," a paper focusing on the cancer treatment program used to treat neuroendocrine tumors and the potential for doctors to apply the program to cancer treatments throughout the globe.
"I never thought I would have the opportunity to help publish a scientific manuscript, let alone be the lead author," Soulek said. "I was very fortunate to have a great group of co-authors. They're brilliant and have multiple publications already out there in the literature. They guided me during this process and I'm so thankful for them."
Soulek has worked as a technologist for 22 years and is employed as a senior nuclear medicine technologist at the University of Iowa. In 2021, she decided to pursue a general MBA degree at Northwest, based on the recommendations of friends who are Northwest alumni.
Soulek says Northwest's MBA program has equipped her, most notably, with skills needed to deal with issues relating to employee compensation and satisfaction.
"My current class, compensation and benefits, has really resonated with a lot of the struggles any employer or employees are facing right now, especially in the post-pandemic work environment," Soulek said. "How are we managing benefits and pay compensation? How can we navigate hybrid working environments while still keeping businesses financially stable and employees happy?"
She added, "I've been able to take away components that I've learned and have one-on-one meetings with our HR representatives, so it's having a direct impact on our clinic."
Soulek, who resides in Iowa City, Iowa, said the affordability and flexibility of Northwest's MBA program appealed to her, and it allowed her to continue her full-time employment while earned a graduate degree.
"It's amazing and humbling to be able to interact with so many different people across different professions, whether it's your instructors via Zoom or classmates from across the country and online discussions," Soulek said. "If I ever have any questions, I don't hesitate to reach out to my classmates. Instructors have been extremely responsive, kind and respectful with their interactions. It's been great."
For more information about Northwest's MBA program, visit the M.B.A. program page.