Oct. 28, 2022
By Kourtnie Stenwall, communication assistant
Northwest Missouri State University will present William Shakespeare's "Much Ado About Nothing," Nov. 10-13 in the Studio Theatre at the Ron Houston Center for the Performing Arts.
The comedy focuses on a couple who has had a falling out in the past and communicates in sarcastic verbal jabs and insults. The play brings the 16th century story to the 1920s through set design, costumes and music.
"Plays in verse, and Shakespeare in particular, can help people understand that the emotions, difficulties and elation we feel has been felt by persons for hundreds and hundreds of years," Katheryn Bilbo, a Northwest associate professor of theatre who is directing the production, said. "While time periods in which the plays are set may differ from our own, the stories and characters reflect the same issues."
Theatre Northwest stages at least one Shakespearean production every four years to give students in the production a chance to work with the elevated language of the genre. With 20 students involved in this year's production, actors of all experience levels worked together to create an experience for audience members to enjoy.
"A large cast brings a special type of bustling energy and excitement into the room for rehearsal each night," Bilbo said. "It's been my experience that if a cast is having a great time the audience usually will too. The result is an eclectic ensemble with a special type of unity that differs somewhat than plays of only two or three actors."
Grace Garrigan, a sophomore speech theatre education and English education major from Council Bluffs, Iowa, plays the role of Beatrice. She decided to get involved in the production to gain experience acting in a Shakespeare production, and "Much Ado About Nothing" is one of her favorite Shakespeare plays.
"We spent several rehearsals discussing the show, the language and the characters so we can become experts on the show," Garrigan said. "We need that expertise to deliver the show in a way where the audience can understand everything on their first watch. Being able to witness how our director, Kat Bilbo, leads us through the process has been necessary for me as now I will be able to take the things I have learned into my own teaching."
Showtimes are 7:30 p.m. Nov. 10-12 and 2 p.m. Nov. 13. Tickets are $12 with cash or check only and may be reserved by phone at 660.562.1321 or at the box office beginning one hour before the show time.
Public invited to Nov. 3 stage combat workshop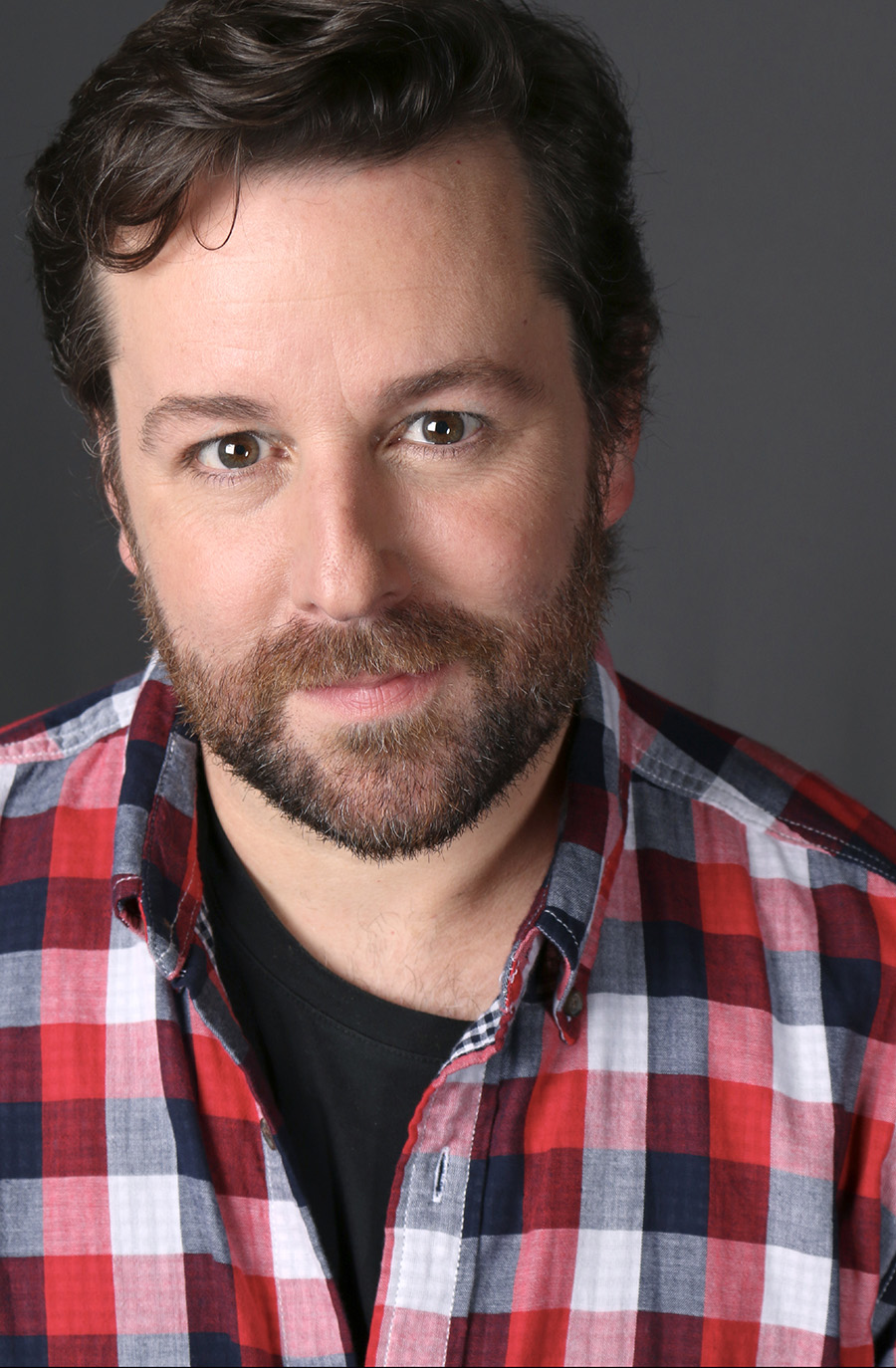 Bart Williams
In conjunction with Theatre Northwest's production of "Much Ado About Nothing," the University will host Bart Williams Thursday, Nov. 3, for a stage combat workshop.
The program, which is free and open to the public, will occur in two 90-minute sessions, from 10 to 11:30 a.m. and 12:30 to 2 p.m. in the Mary Linn Auditorium at the Ron Houston Center for the Performing Arts. Participants should attend both sessions, which will include hand-to-hand combat and other skills for staging or working in theatrical violence or physicality.
Williams, who serves as a physicality and stage combat choreographer for the upcoming production, is an associate professor in the Dobbins Conservatory of Theatre and Dance at Southeast Missouri State University and is active as a professional director and performer in regional theatre, Canada and London.
His experience includes teaching Stanislavsky-based acting theory at Liverpool Institute for Performing Arts, working closely with Rc-Annie fight school in London, and instruction with California-based Dueling Arts International. He is former managing director of the Michigan Shakespeare Festival, an artistic associate of UK-based Sell-A-Door Theatre and an honorary member of the Chicago Associates of The Stratford Festival of Ontario.
The workshop is made possible with the support of the Missouri Arts Council and the College of Arts and Sciences.