Oct. 28, 2022
By Edidiong Idong-Bassey, communication assistant
Northwest Missouri State University's Student Activities Council (SAC) will host a music poetry group, The Asia Project, in observance of National Men's Health Awareness Month during the month of November.
The performance, which is free and open to the public, begins at 7 p.m. Thursday, Nov. 10, in the Charles Johnson Theater at the Olive DeLuce Fine Arts Building.
"This time of the year is known to be overwhelming and many feel worn out," Audrey Rowe, a sophomore biology and psychology major from Garden City, Missouri, who serves as SAC's director of late night and weekend programming, said. "Asia was selected as a SAC guest because he is an advocate for men's mental health and that after any battle you can still come out on top. Having Asia as a guest works perfectly to advocate for men to be more aware and open about their mental health issues."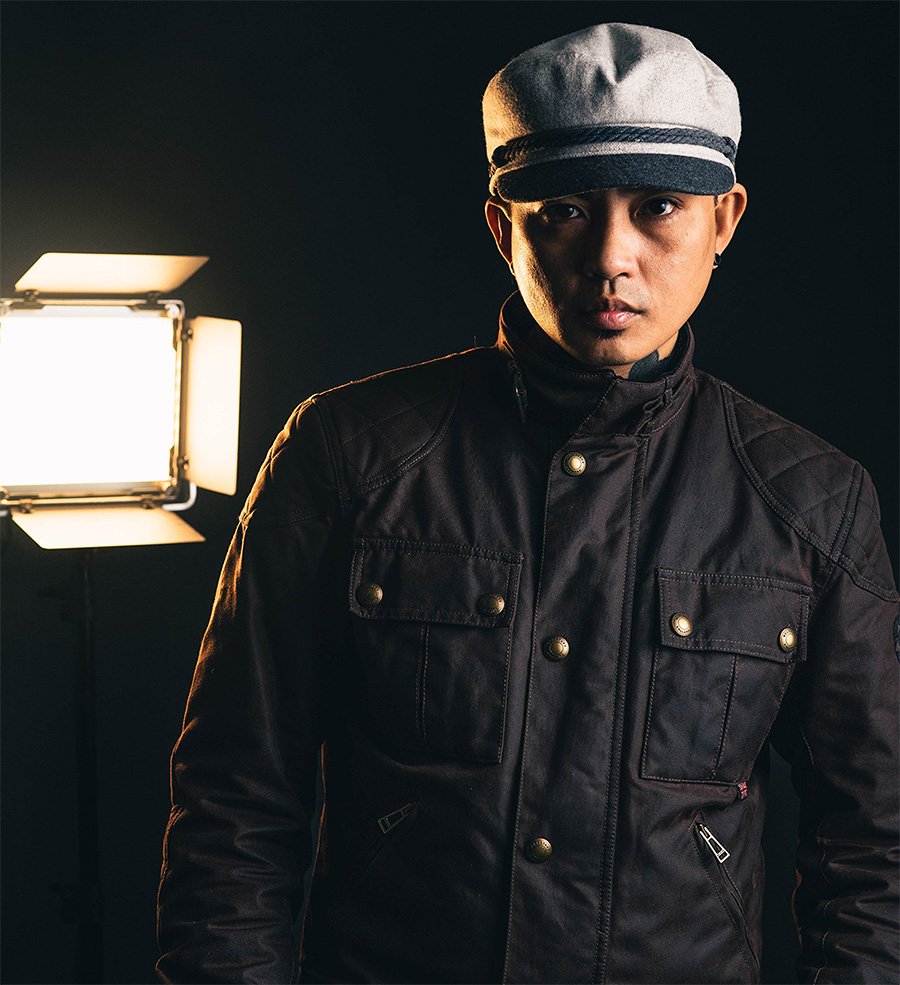 Asia Samson of The Asia Project
Since 2009, The Asia Project has toured more than 2,000 colleges throughout the country with an acoustic music poetry act that combines humor and inspiration while provoking thought and self-reflection. It is the brainchild of writer and poet Asia Samson and his brother-in-law, Jollan Aurelio. Samson will perform on a microphone while Aurelio plays a guitar using music to create an atmosphere that brings poetry to unexpected emotional levels.
Samson never thought spoken word poetry would be his calling. In early 2006, he faced a battle with cancer and had spent the months prior considering retiring from poetry, convinced his voice wasn't unique enough to stand out among the multitude of poets blazing a trail ahead of him. Samson had begun taking steps toward full-time work in graphic design.
While recuperating from surgery, however, Samson made a vow that if he managed to survive his medical ordeal, he would no longer take life for granted. Now, in his post-cancer years, Samson was featured on Russell Simmons' "Def Poetry" on HBO, was named the Association for the Promotion of Campus Activities' Performer of the Year, took first place at the 2008 Southern Fried Poetry Slam Championships and has had the privilege of performing with musical artists such as Mos Def, Jill Scott, DMX, KRS-One and Dead Prez. Between 2009 and 2020, The Asia Project was the most-booked poetry act in the college circuit.
Northwest's Student Activities Council plans and administers activities for students to contribute to a more well-rounded social, recreational and cultural life on the Northwest campus and its community.
For more information about SAC and its programming, visit www.nwmissouri.edu/getinvolved/sac/ or follow SAC on Twitter with @NW_SAC or https://www.facebook.com/NorthwestSAC.