Oct. 27, 2022
By Karissa Rickman, communication assistant
Northwest Missouri State University faculty, alumni and students worked together to present a panel discussion that was recognized earlier this month at the Iowa Communication Association Conference as an outstanding panel.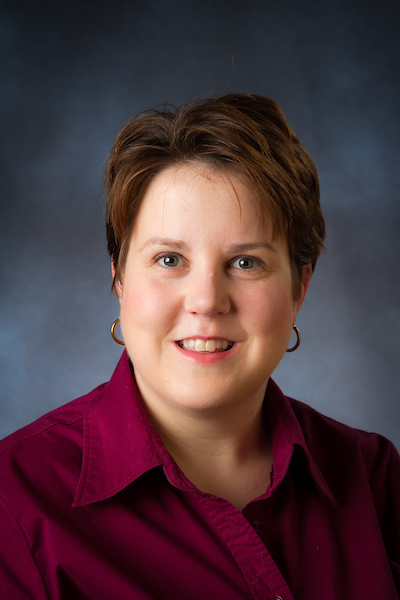 Dr. Joy Daggs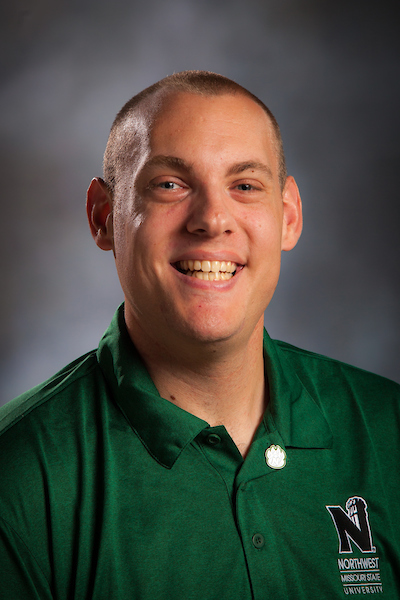 Dr. Kyle Miller
The panel discussed the benefits of profession-based learning offerings in Northwest's School of Communication and Mass Media. It consisted of Associate Professor of Communication Dr. Joy Daggs, Assistant Professor of Mass Media Dr. Kyle Miller, and University alumni Mallory Daugherty Armstrong and Alison Hanner.
"The opportunity to present this panel with the alumni was a great way to show how Northwest is implementing profession-based learning in the curriculum that students can and are using in the professional world," Daggs, who is president of the Iowa Communication Association, said. "The audience was able to make connections and learn more about how their different institutions compared to Northwest."
Behind the scenes, the panel received assistance from Naomi Daugherty, a senior from Greenfield, Iowa, who is majoring in communication with an emphasis in public relations. Daugherty is working this fall as a profession-based learning intern and assisted Daggs with planning the Iowa Communication Association Conference.
"Working alongside Dr. Daggs to plan this conference gave me valuable skills and experience in event planning that will be beneficial to me after graduation," Daugherty said. "It was also great seeing my cousin, Mallory, present at the conference as she's been a mentor to me, helping me with decisions in college as well as guiding and preparing me for professional life after graduation."
As a result of being named an outstanding panel at the Iowa conference, the panelists will present at the Central States Communication Association annual conference next spring in St. Louis, Missouri.  
Daggs joined the Northwest faculty in 2012. She holds a Ph.D. in communication from the University of Missouri-Columbia and a master's degree in communication studies from the University of Northern Iowa and a bachelor's degree in English communications from William Woods University in Fulton, Missouri. Her academic interests include crisis communication, communication teaching, organizational impression management and academic mentorship.
Miller returned to Northwest in August after teaching media and journalism at the University of South Dakota. He has a doctorate degree in mass communications from the University of Iowa as well as a master's degree in communication studies and a bachelor's degree in media and journalism from the University of South Dakota. His academic interests include podcasting, broadcasting and digital media, media writing, sports journalism and college media.
Armstrong is a 2015 graduate of Northwest, having earned her bachelor's degree in public relations. Hanner graduated from Northwest in 2018 with bachelor's degrees in organizational communication and public relations and in 2019 with a Master of Business Administration with a marketing emphasis.