Sept. 28, 2022
By Kourtnie Stenwall, communication assistant
Northwest Missouri State University students completed an array of summer internships — ranging from working with the National Football League to an opera company — while applying the knowledge and skills they're learning in their coursework.
"Internships are so valuable because they allow students to be exposed to real-time, real-life jobs in a low-risk environment," Hannah Christian, the director of Northwest Career Services, said. "Additionally, they provide an opportunity to get hands-on experience and try many different types of jobs in many different industries. A wide variety of experiences gives students more opportunities for full-time employment when they graduate from Northwest."
Career Services helps students with all aspects of their internship and job search process, from reviewing résumés and cover letters to searching for positions
A sampling of Northwest students' recent summer internship experiences appears below.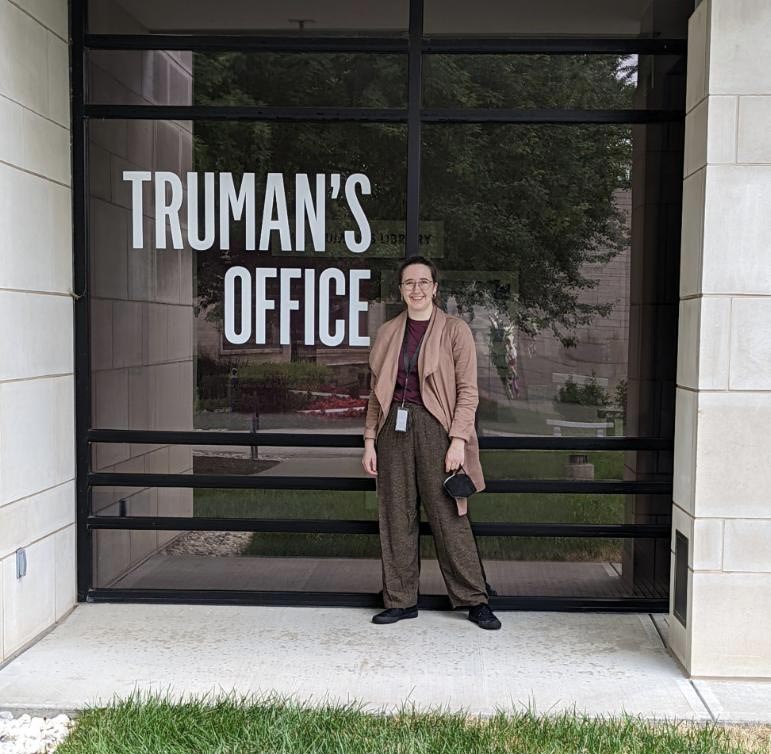 Elizabeth Brightwell
Elizabeth Brightwell
Truman Presidential Library, National Archives and Records Administration
Elizabeth Brightwell, a senior digital media major from Kansas City, Missouri, completed an internship at the Truman Presidential Library in Independence, Missouri, with the National Archives and Records Administration.
"Through this internship I learned that I love the museum environment," Brightwell said. "Museums are places where we tell the stories of the events and people who are important to a specific location. I want museums to be places where everyone, no matter their background or disability, can hear the story associated with the place where they live or are visiting."
After visiting the library with family for a public history assignment, Brightwell decided to apply for the internship. She assisted in inventory of the collections, built boxes for artifacts and created a handout about the museum's Oval Office exhibit for tour groups visiting the museum.
"I want to design museum exhibits that tell the diverse, complex story of America," Brightwell said. "I want people to be able to interact with exhibits in lots of ways."
William Walker
NFL, Baltimore Ravens
William Walker, a 2021 sport management graduate who was recently hired as Northwest's football equipment operations director, interned with the NFL's Baltimore Ravens. He helped inventory gear, tested footballs and made sure the offensive line position group was well-equipped during games.
"My internship prepared me to come back to Northwest and be hired full-time as the director of equipment operations," Walker said. "The knowledge I gained while working for the Baltimore Ravens spring-boarded me forward as a professional and has allowed me to take on a much bigger role back at Northwest."
Walker learned about the internship through his former supervisor and secured the internship through three phone interviews.
"Some of my biggest takeaways from this internship was how beneficial it was for me to work in the National Football League," Walker said. "I learned a lot about how things are run in a professional organization and have brought back that same knowledge to Northwest."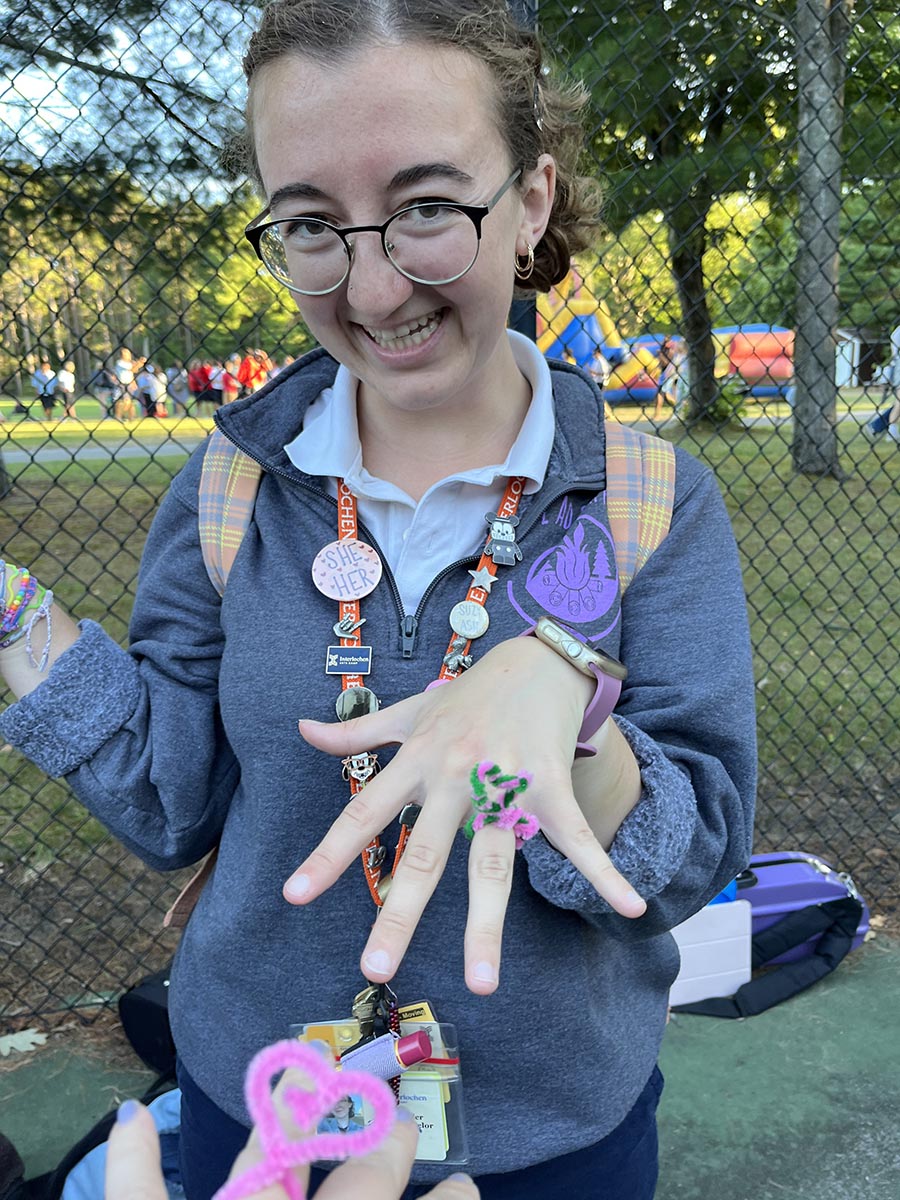 Ashley Ball
Ashley Ball
Interlochen Fine Arts Camp
Ashley Ball, a senior instrumental music education major from Smithville, Missouri, worked at the prestigious Interlochen Fine Arts Camp in Michigan. She organized fun activities for campers, handled disciplinary actions and supported counselors while caring for campers.
"I used a lot of the classroom management strategies I learned in my education classes as well as adolescent psychology to understand the behaviors of campers," Ball said.
Ball learned about the internship opportunity from a former band director who previously worked at the camp in college. Ball was hired to work at the camp in 2019 and has returned every summer since.
"My biggest takeaways from working at Interlochen were how to provide better support to adolescents, furthering my communication skills and finding different ways to go about teaching," Ball said.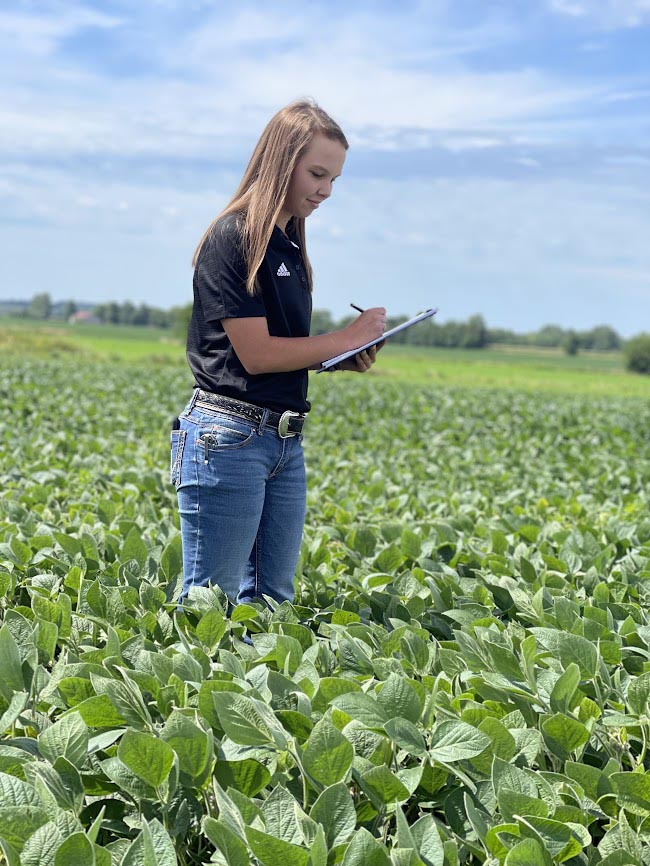 Morgan Picht
Morgan Picht
Growmark Inc., Grainco FS
Morgan Picht, a senior agricultural business major from Troy, Missouri, was a precision technology intern for a Growmark Inc. member company, Grainco FS, in Newark, Illinois. She learned about the opportunity at Northwest's Career Day and connected with a recruiter for Growmark.
"One of the most important things that I was able to take away from my internship was how to network with others in the agriculture industry," Picht said. "I learned how to communicate with those at corporate, other locations and those who work for different companies."
During her internship, Picht reviewed aerial imagery and scouting fields. She plans to pursue a career in precision technology after graduating from Northwest
"The agriculture and business classes paired with my knowledge from my internship has helped me find my place in agriculture," Picht said. "Agriculture is a very broad industry, and I enjoyed working with farmers to help better their yield."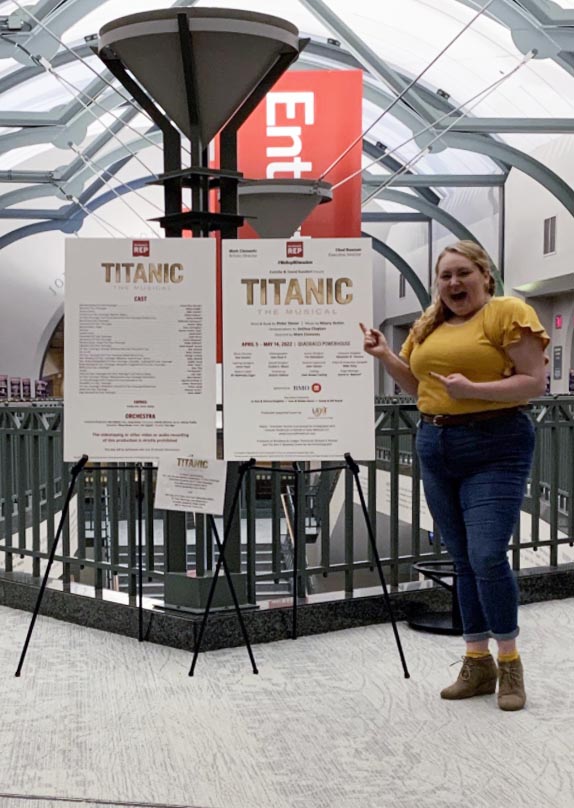 Taylor Holley
Taylor Holley
Milwaukee Repertory Theatre and Florentine Opera Company
Taylor Holley, a senior majoring in writing and theatre performance from Hillsboro, Missouri, worked as the public relations and marketing intern for the Milwaukee Repertory Theatre and the digital media and communications intern for the Florentine Opera Company.
"The biggest asset my internship provided me with is connections and the ability to network," Holley said. "I connected with so many artists from the Milwaukee and Chicago area. These connections will be amazing resources when searching for jobs in the future."
Across both internships, her intern responsibilities included writing news releases and newsletters, collaborating with media members, brainstorming events and managing ticket sales.
"My experiences interning for the Milwaukee Repertory Theatre and the Florentine Opera Company taught me how to be a professional building a career instead of just an adult looking for jobs to make money," Holley said.